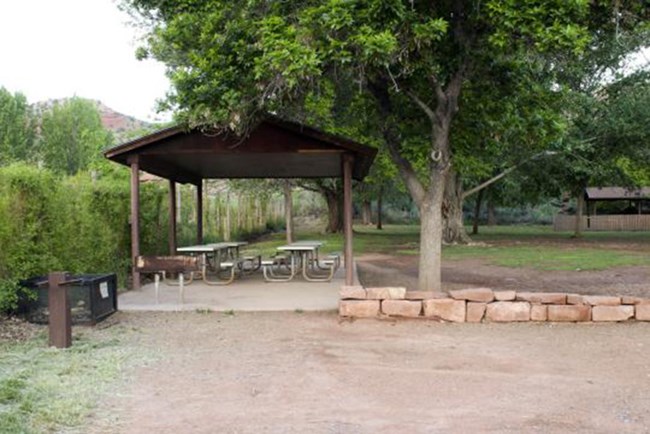 The Group Campsite is a secluded site located near the Fruita Campground. It may be reserved through www.recreation.gov. Information is now available on that website, but reservations may not be made for the 2019 camping season until February 1, 2019 at 8 a.m. MST. There may be multiple parties hoping for the same dates, and we anticipate dates will fill quickly. The sooner you make your reservations, the better your chances of getting your preferred dates.
The Fruita Group Campsite will be open from mid-April to mid-October (exact dates to be determined). It will be closed every Tuesday and Wednesday nights for maintenance.
Minimum occupancy for the group site is 8 people and maximum occupancy is 40 people. Children of all ages count towards the maximum number of people allowed. The cost for the group site is $100, regardless of group size.

Visit www.recreation.gov to reserve the Fruita Group Campsite. Individual campsites may also be reserved through this same website.

Recreational vehicles are permitted, provided the total number of vehicles does not exceed ten and all vehicles fit in the group campsite parking area with enough room remaining to allow emergency vehicles and park staff to drive in and out. A truck and trailer count as two vehicles. No parking is available elsewhere for vehicles associated with the group campsite. Parking on the grass is prohibited. Vehicles over 27 feet long will not have room to turn around. Generator hours are from 8 a.m. to 10 a.m. and 6 p.m. to 8 p.m.