Accessibility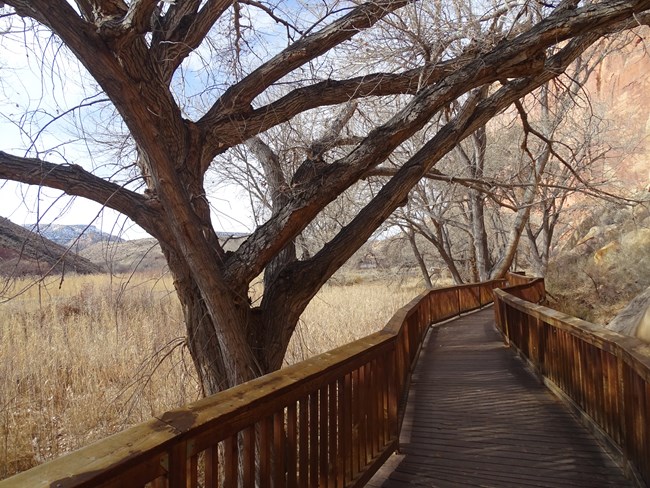 Capitol Reef National Park offers experiences for everyone, including those with accessibility needs. Much of the park can be enjoyed from your vehicle by taking the Scenic Drive, Cathedral Valley Loop, Notom-Bullfrog Road, and Burr Trail.
Visitor Center
The visitor center is accessible to wheelchair users and provides a ramped entrance, reserved parking, and accessible restrooms. The 18-minute orientation movie is accessible and closed captioned for those with hearing impairments.
Campgrounds
The Fruita Campground has five campsites that are fully accessible by wheelchair. These sites are designated for wheelchair users. These sites may be reserved for camping from March 1 through October 31 at www.recreation.gov. From November through February, all campsites are first-come, first-served.
Picnicking
The Picnic Area along the Scenic Drive has reserved accessible parking and an accessible restroom.
Overlooks
Many scenic overlooks and wayside exhibits are accessible to wheelchair users.
Trails
The Fremont Culture petroglyphs along Utah Highway 24 are accessible by boardwalk. The Fruita Schoolhouse and Merin-Smith Implement Shed are also accessible and feature audio guides.
Programs held at the Fruita Campground Amphitheater are accessible by a gravel, lighted path from reserved parking spaces in the parking lot. Evening presentations can be enjoyed from this location.
Talks held at the visitor center, Ripple Rock Nature Center, Petroglyph Panel, or other overlooks, are accessible to wheelchair users. However, ranger-led hikes or walks are generally not accessible due to the rugged terrain.
Check at the visitor center or call (435) 425-3791 for additional information on accessibility.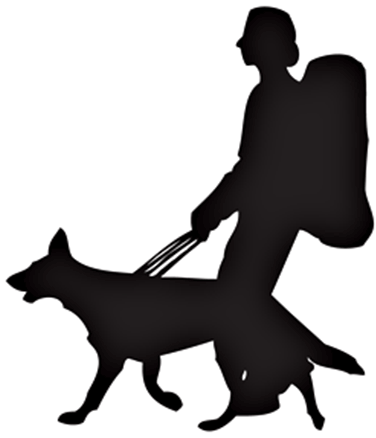 Service Animals
The 2010 revision to Title II of the Americans with Disabilities Act (ADA) defines a "service animal" as a dog that has been individually trained to do work or perform tasks for the benefit of an individual with a disability, including a physical, sensory, psychiatric, intellectual, or other mental disability.
Dogs that are not trained to perform tasks that mitigate the effects of a disability, including dogs that are used purely to provide comfort or emotional support ("therapy animals"), are considered pets.
Service animals in training and pets are subject to the park's pet regulations. Falsely portraying a pet as a service animal is considered fraud and is subject to federal prosecution.

Service animals are permitted everywhere at Capitol Reef. Owners are encouraged to identify their working service animal, such as with a vest. Identification is not required, but helps prevent unwarranted "dog on trail" complaints from other visitors. Visit Service Animals in National Parks for more information.
Last updated: December 18, 2020