News Release
Capitol Reef National Park Announces 2023 Artist-in-Residence Participants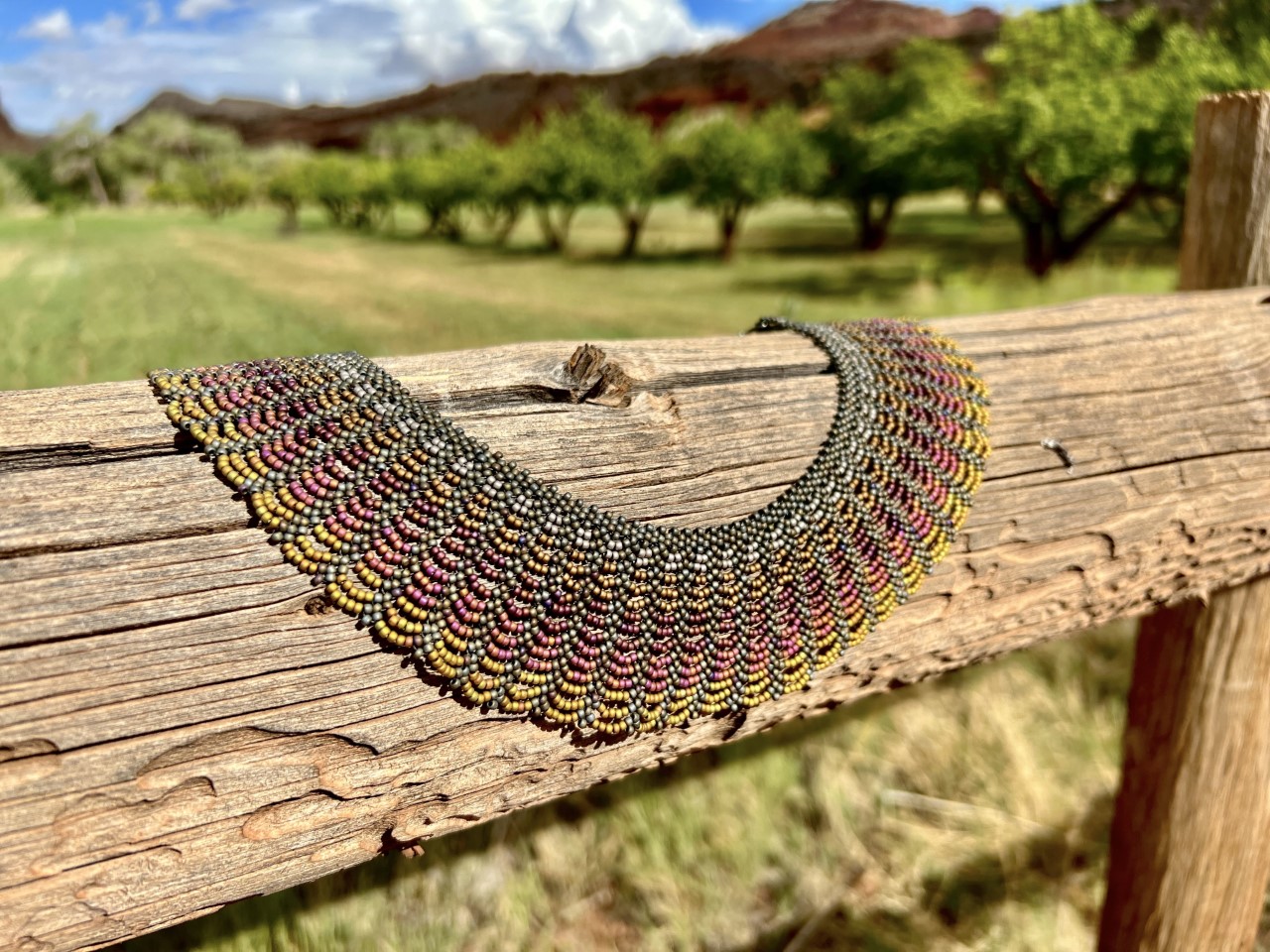 News Release Date:
December 1, 2022
Contact: Penni Torgerson, 435-425-4101
Congratulations to the four participants selected for the 2023 Artist-in-Residence (AiR) program at Capitol Reef National Park. The AiR program has successfully recruited artists of many disciplines to share their interpretation of Capitol Reef with the public. The 2023 AiR participants are:
•  Amy Grogan  Printmaking-woodblock  April 2023
•  Kathy Hodge  Oil painting & charcoal  August 2023
•  Gloria Miller Allen  Watercolor & mixed media  September 2023
•  Paul Atkinson  Night photography  October 2023
During each artist's time at the park they will be producing work and offering free programs to the public. Program details will be posted on the park's website and Facebook page. Work from previous artists can be found on the park website and select pieces are on display in the visitor center theater. Visit the webpage to learn more about the program as well as past and upcoming artists at:
https://www.nps.gov/care/getinvolved/artist-in-residence.htm
.
"We're pleased to continue the 7th year of this program in Capitol Reef National Park in collaboration with the Capitol Reef Natural History Association and The Entrada Institute. Art has been an important means of communicating the unique beauty and history of our nation's public lands and national parks, and we're looking forward to again seeing the park through the eyes and ears of this year's talented artists", says Superintendent Sue Fritzke. The selected artists receive rent-free use of a furnished park house and a $500 honorarium from The Entrada Institute to assist with travel and supply expenses.
Are you an artist? Would you like to create art inspired by Capitol Reef? Consider applying in the future. Announcements are posted in autumn. Visit the park's webpage for details.
For more information about Capitol Reef National Park visit:
www.nps.gov/care
. For more information about the Artist-in-Residence program visit:
https://www.nps.gov/subjects/arts/air.htm
Last updated: December 1, 2022