Artist-in-Residence Program
Capitol Reef National Park's Artist-in-Residence Program
The Artist-in-Residence (AiR) Program at Capitol Reef National Park offers professional artists the opportunity to pursue their artistic discipline while being surrounded by the park's inspiring landscape. "This residency program is an exciting progression of our relationship with the artist community, and will give visitors the chance to know Capitol Reef in a new and different way, through the eyes of an artist," said former Capitol Reef National Park Superintendent Leah McGinnis who helped form the program in 2017.

In 2021 the park is offering one night sky photographer residency for 2-4 weeks. As an International Dark Sky Park, we are interested in engaging in art and culture with our dark skies.

The park also offers three artists a choice of residency of 2-4 weeks during the months of January thru November for visual and performing artists, writers and composers.

The selected artist will be given rent-free use of a furnished park house and will also receive a $500 contribution from The Entrada Institute to assist with travel and supply expenses.

This Artist-in-Residence program is supported by Capitol Reef National Park, in partnership with the Capitol Reef Natural History Association and The Entrada Institute.

The application period for the 2021 residency program is now closed. Watch for an announcement of the selected artists soon.

The application period for 2022 will be in the fall of 2021.
2020 Artists-in-Residence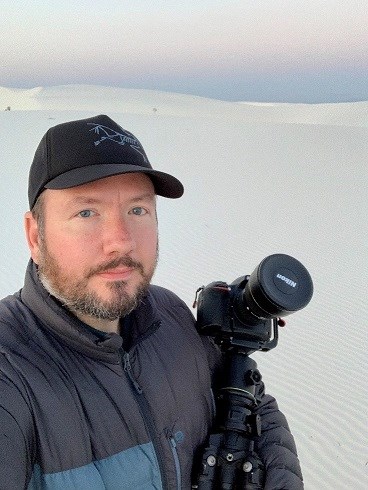 Phil Sisto
Night Sky Photographer - June 2020
Phil is an educator and landscape / nightscape photographer based in Northeast Ohio. His development as an artist emerged from his love of the stars and the night sky. Long nights driving out into the surrounding countryside to escape the lights of the city eventually became weeks of travel during summers off, all on a quest to find and capture images of the most awe-inspiring and unusual landscapes and pristine dark skies. While hiking and exploring during his travels, Phil also enjoys photographing birds and other wildlife. He views his work as a photographer as an opportunity to capture and communicate the subtle, grandiose, or ephemeral scenes witnessed when experiencing nature. His photographs of the night sky and Milky Way present a platform he uses to advocate for preservation of our world's darkest places.
Phil has taught courses on Milky Way photography at the Cleveland Photographic Society and North Coast Photography Club, where he is competition co-chair. His work has been displayed in multiple venues including the Geauga County Park District's Nassau Observatory and the Tucker County West Virginia Office of Tourism. He recently completed a three-month residency at Matt Shiffler Photography Gallery in the Waterloo Arts District of Cleveland, OH.
When he's not behind the camera, Phil is a middle school teacher in the Cleveland Metropolitan School District. He resides near the shores of Lake Erie in Bay Village with his wife Amy, son Alexander, daughter Julia, and their Dalmatian puppy Perdita.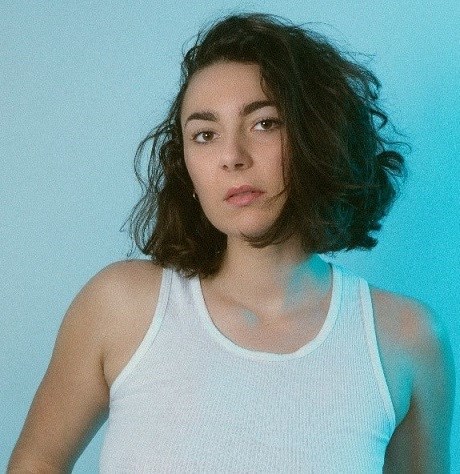 Lena Rich
Composer - September 2020
Lena, a 22 year old composer and multi-instrumentalist originally from midcoast Maine has been writing music her entire life. Lena graduated from Oberlin College and Conservatory in May of 2020 with degrees in music and politics. Her first EP, Slow Motion was released in 2015 and her debut album, Something In Between, in 2018. She has performed her music around the United States, from the east coast to Utah. Whether from her upbringing on the coast of Maine or the time she spent in the mountainous west, Lena has always found inspiration in the natural world. Her music reflects this connection, as many of her songs are grounded in themes of place and movement. Lena also draws from the common human experiences of love and heartbreak as well as larger, ineffable questions of being in her songwriting. She enjoys collaborating with fellow artists and finds connecting with audiences through sharing music to be one of the most rewarding experiences. Lena's music is available on all online streaming platforms and physical CDs can be ordered through her website, www.lenarich.com.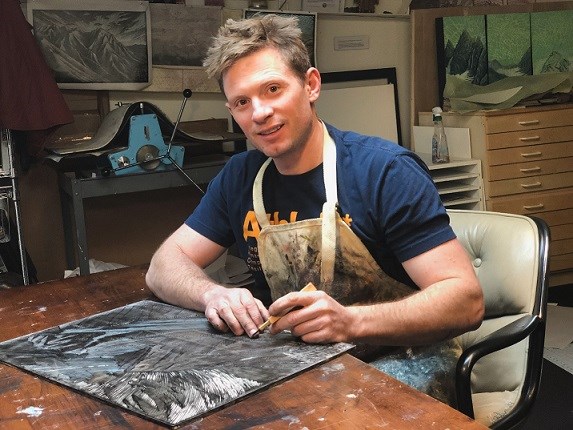 Jim Harris
Printmaker - October 2020
Jim worked as a ski photographer and writer until he was paralyzed while snowkiting in Patagonia. It took over a week to reach definitive care in the States where five of his nine broken vertebra were fused. "I feel lucky that the doctor never told me I'd never walk again," says Harris, "There wasn't much reason to think I would, and I might have believed him." After his spine fusion he began to wiggle a toe. Within a few months, muscles in both legs began firing. In the four years since that accident Harris has transitioned from wheelchair to walker to cane and continues to challenge the limitations of his disability. Harris is bringing his interests in visual art and the natural world to Capitol Reef as a printmaker. Harris says, "There's a symmetry between the printmaking process and Waterpocket Fold geology, eroding down into the layers of block, carving narrow slots and broad washes. Each print off the press has its own fingerprint, as unique as the patterns in cross-bedded sandstone." Harris is looking forward to sharing his process with visitors at Capitol Reef and perhaps encourage them to observe the landscape with a richer perspective.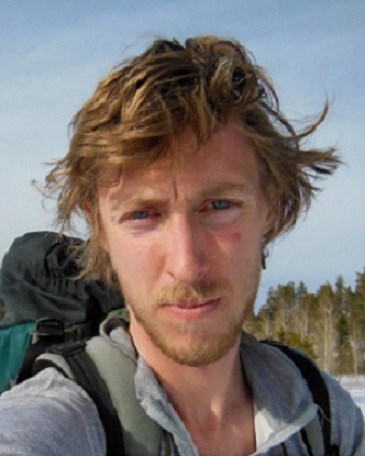 Leath Tonino
Creative Writer - November 2020
Leath is a freelance writer. His work appears in Outside, Orion, The Sun, and many other magazines, and he is the author of two essay collections, both published by Trinity University Press: The Animal One Thousand Miles Long and The West Will Swallow You.
Questions:
If you have any questions, please contact Penni Torgerson at 435-425-4101.
Selection:
Selections are made by Capitol Reef National Park staff, park partners and community arts leaders based on merit and how the artists' work can communicate the park's national significance and its relevance to park visitors. While artists may indicate the session of their preference, selection for that session is not guaranteed.
Responsibilities and Duties:
Artists-in-Residence are enrolled in the Volunteers-in-Parks program. The artist works an average of 40 hours of work per week in the park or other approved locations.
During the residency, the artist presents one 45-minute public interpretive program for a two-week residency or two 45-minute presentations for a four-week residency either in the park and/or at The Entrada Institute.
No later than six months after an artist's residency, the artist will donate an original, Capitol Reef-inspired product to the Capitol Reef Natural History Association (CRNHA). The Superintendent of the park will select the piece to be donated. Artwork must be framed with glass, if appropriate, and prepared for hanging before donation. Contributed works will be held by the CRNHA and will be in the public domain, and not subject to copyright laws.
Lodging and Area Information:
The AiR will be lodged for free in temporary park housing within the Historic Fruita District. Utilities are included. ADA-compliant (standards issued under the Americans with Disabilities Act) housing is currently not available. The AiR will have a private bedroom and studio but may have shared common living areas, bathrooms and kitchen. Housing rules apply, such as no family or pets or smoking. Prior approval is required for guests.
The house is furnished and has a telephone line for local or phone card calls. Wi-Fi is provided however, there is no cell phone service in the park. A shared washer and dryer are available in the park to use. Kitchen includes major appliances (refrigerator, stove, sink), and some very basic utensils and dishes. The selected artist is responsible for bringing everything else he/she may need.
Dental and medical care, churches and groceries are available within 30 miles west of the park in Torrey, Bicknell and Loa. More extensive services are available in Richfield (population 7,500) located 75 miles to the west of the park.
2017 Artist-in-Residence Kit Frost
2018 Artists-in-Residence
2019 Artists-in-Residence
Visit the
Artists in Residence photo gallery
or the
Music page
for a selection of art from previous artists.
Other Artist-in-Residency Programs across the National Park Service
Last updated: October 30, 2020