Virtual Lighthouse Experiences
Cape Hatteras National Seashore is home to three lighthouses;
Bodie, Hatteras, and Ocracoke Island
. Each is unique and significant in their own way. In the summer months, you can explore the lighthouse stories during scheduled
ranger programs
. Please explore these immersive virtual options to experience the lighthouses during the-off season or from the comfort of your home.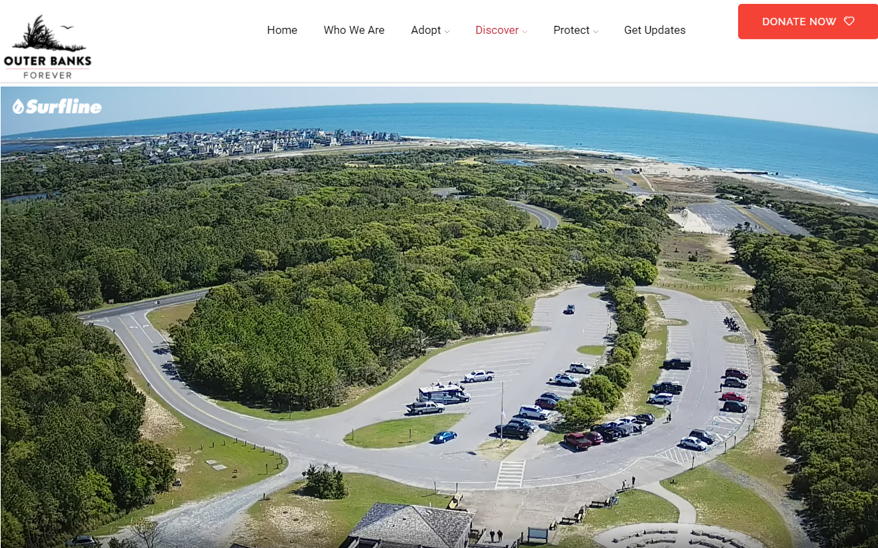 In partnership with
Outer Banks Forever
, a webcam was installed at the top of the Cape Hatteras Lighthouse in 2021. This webcam allows visitors to experience the view from the top of the 197 foot tall lighthouse virtually on their own devices. During the
restoration of the Cape Hatteras Lighthouse
, the webcam will allow visitors to continue to enjoy the view from the top as the work is completed. The webcam will be a great tool for many years to come, allowing people who are unwilling or unable to climb to the top an idea of what the view looks like.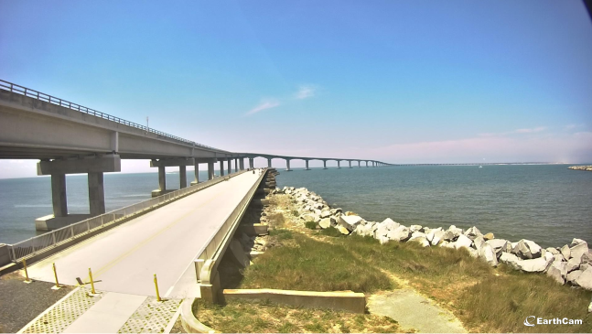 Check out the conditions at the Bonner Bridge Pier, a popular fishing location on the south side of Oregon Inlet. This is also a great place to walk, look for wildlife and birds, and enjoy some of the best sunrises and sunsets on the Outer Banks.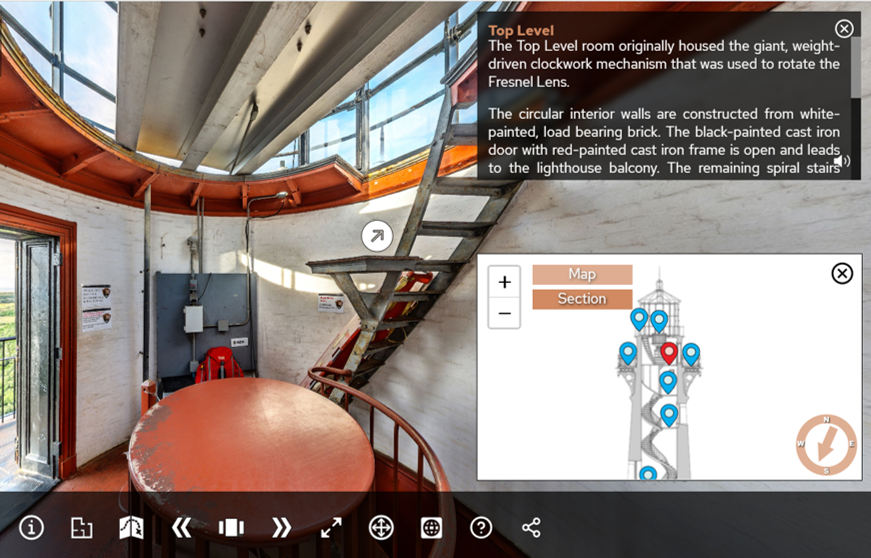 Explore the new virtual tour of the Cape Hatteras Lighthouse to get a feel for what climbing to the top feels like. Each tour stop along the way includes an interactive 360-degree photograph and historical information about the lighthouse. Check out the historic photo gallery to see the lighthouse through it's first 150 years. The virtual tour is a great tool for educators and teachers around the country to connect their students to the iconic Cape Hatteras Lighthouse.
Climb the Bodie Island Lighthouse with a Ranger (video)
Climb the Cape Hatteras Lighthouse with a Ranger (video)
Tour of the Ocracoke Light Station and Lighthouse Climb (video)
Last updated: November 6, 2023