The 1850 Boston Vigilance Committee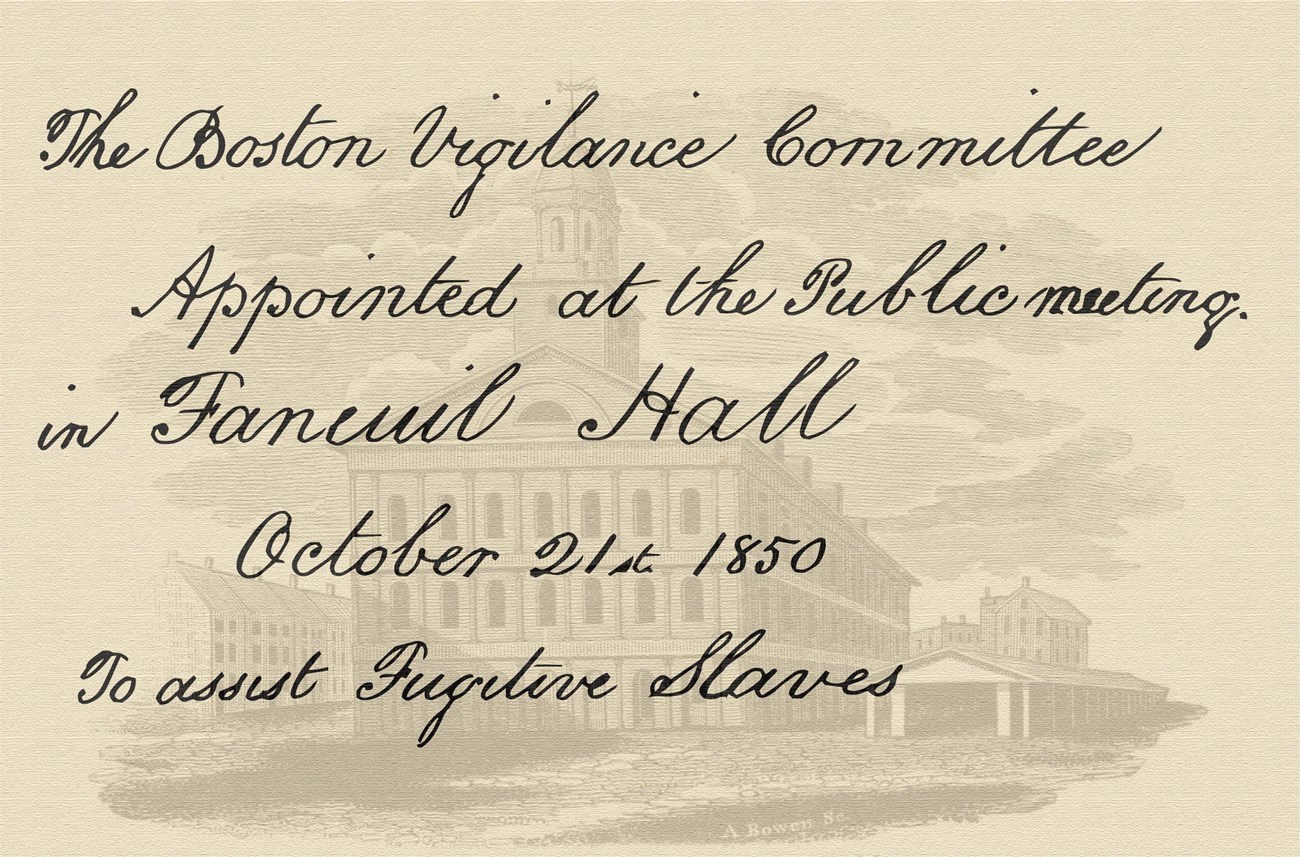 "... we do earnestly express the hope that the citizens of Boston will rally in Faneuil Hall...Their voice, uttered in the Cradle of Liberty, will assure us, as nothing else can, whether they are to be reckoned on the side of liberty or slavery – whether they will vouchsafe to us their aid, or will assist the man-thief in hurling us and our little ones into interminable bondage."
- Declaration of Sentiments of the Colored Citizens of Boston, on the Fugitive Slave Bill!!!, October 1850 at the African Meeting House
---
Answering the call set forth by the Black community at the African Meeting House earlier that month, Bostonians gathered in Faneuil Hall in October 1850 to form their third and final Vigilance Committee. Founded in the wake of the new federal Fugitive Slave Law, this committee dedicated itself to assisting freedom seekers escaping slavery on the Underground Railroad. Members provided integral support in the form of shelter, clothing, money, passage, and other aid to hundreds of freedom seekers throughout the 1850s.
Explore this ongoing exhibition that looks at the lives and activism of the more than two hundred members of the 1850 Boston Vigilance Committee.
Last updated: May 3, 2023