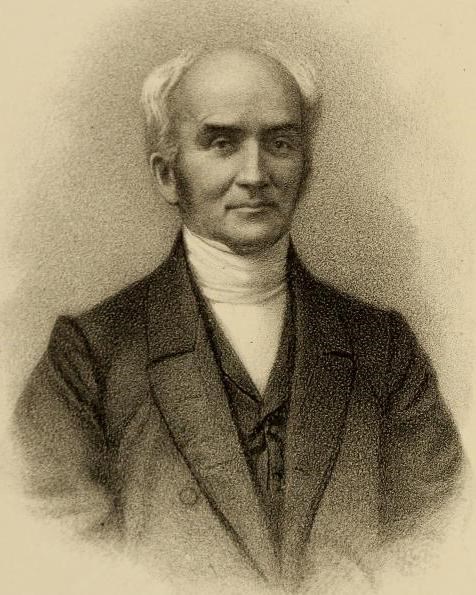 Significance:
Abolitionist, President of the 1850 Boston Vigilance Committee
Place of Birth:
Belchertown, Hampshire County, Massachusetts
Date of Birth:
January 5, 1797
Place of Death:
Boston, Suffolk County, Massachusetts 
Date of Death:
July 19, 1865
Place of Burial:
Cambridge, Massachusetts
Cemetery Name:
Mt. Auburn Cemetery, Cambridge, Massachusetts
Timothy Gilbert opened his home to freedom seekers as an Underground Railroad safehouse and served as the president of the 1850 Boston Vigilance Committee.  
Born in 1797, Timothy Gilbert grew up in Enfield (now Belchertown), Massachusetts where he worked as a farmer.1 In 1818, he moved to Boston and, after a series of jobs, found employment in a piano manufacturing shop. Eventually taking over the business, Gilbert established a lucrative career that he maintained for the rest of his life.2
In addition to his career as a piano maker, Gilbert dedicated much of his life to the causes of abolitionism and civil rights. An early example of Gilbert's activism occurred in 1836 when he ended his membership at the Third Baptist Church on Charles Street because of its discriminatory practices. According to the Boston Globe, the Charles Street Baptist Church refused to allow African Americans to attend church service. As described in an 1896 article:
The deacon [Gilbert] brooded over this for some time, and finally decided to test the "regulations." So he took a colored brother with him one Sunday, and the result was the good deacon decided to sever his connection with that church.3
Justin Fulton's memoir of Gilbert provides a different account of this decision to leave Third Baptist, stating, "His [Gilbert's] relations to the church in Charles Street, though in the main pleasant, induced him to seek a more congenial atmosphere, where me might give expression to his anti-slavery opinions."4
Following his departure from Third Baptist, Gilbert helped found the First Free Baptist Church in 1836. Officially recognized in 1839, First Free Baptist, which eventually became Tremont Temple, abolished pew rental fees and declared that "all who practice slavery or justify it shall be excluded from the church and its communion."5
Gilbert's activism extended to assisting freedom seekers on the Underground Railroad. Following the passage of the 1850 Fugitive Slave Law, Gilbert's peers chose him to serve as the president of the Boston Vigilance Committee. He also opened his home to individuals escaping enslavement. As he wrote in a letter, Gilbert offered "his house as a refuge to any poor, panting fugitive, pursued by the slave-catcher, and warning the pursuer that if he entered behind him, he did so at his peril."6
Following through on this promise, in January 1851, Gilbert harbored a freedom seeker named Lewis at his home. While searching for Lewis, one slave catcher wrote,
We are fully satisfied… that the boy is yet in Boston and in the house of this man Gilbert…He will pay fugitive slaves more for work than any other persons and give them the privileges of his private residence, table, &c.; has private watchers employed for the better security of fugitives…7
Gilbert continued to fight for the causes of abolitionism and civil rights until his death in 1865. Honoring his life in his obituary, a correspondent for The Liberator wrote:
Deacon Timothy Gilbert, one of our best known and most useful citizens, died this morning after a long illness…Mr. Gilbert was widely known as a philanthropist, and liberal and constant benefactor of the Temperance and Anti-Slavery causes.8
Footnotes
Justin D. Fulton, Memoir of Timothy Gilbert (Boston, 1866), 15, Archive.org.
Fulton, Memoir of Timothy Gilbert, 17.
"Workers All. Men at the Head of Tremont Temple Organization," Boston Globe (Boston, Massachusetts), April 13, 1896, 4.
Fulton, Memoir of Timothy Gilbert, 50.
Katheryn Grover and Janine V. da Silva, "Historic Resource Study Boston African American National Historic Site," (2002), 118.
"Anti-Slavery Convention at Valley Falls," The Liberator (Boston, Massachusetts), Friday, October 11, 1850. Timothy Gilbert lived at 2 Beach Street, Boston, Massachusetts according to: 1850/1851, The Boston Directory, University of Michigan, 171, Hathitrust. National Park Service mapping platforms place Gilbert at this location.
Fulton, Memoir of Timothy Gilbert, 47. Also see: Massachusetts Spy, October 29, 1862.
"Death of a Pioneer Piano Manufacturer," The Liberator, Friday, July 21, 1865.
Last updated: January 16, 2023