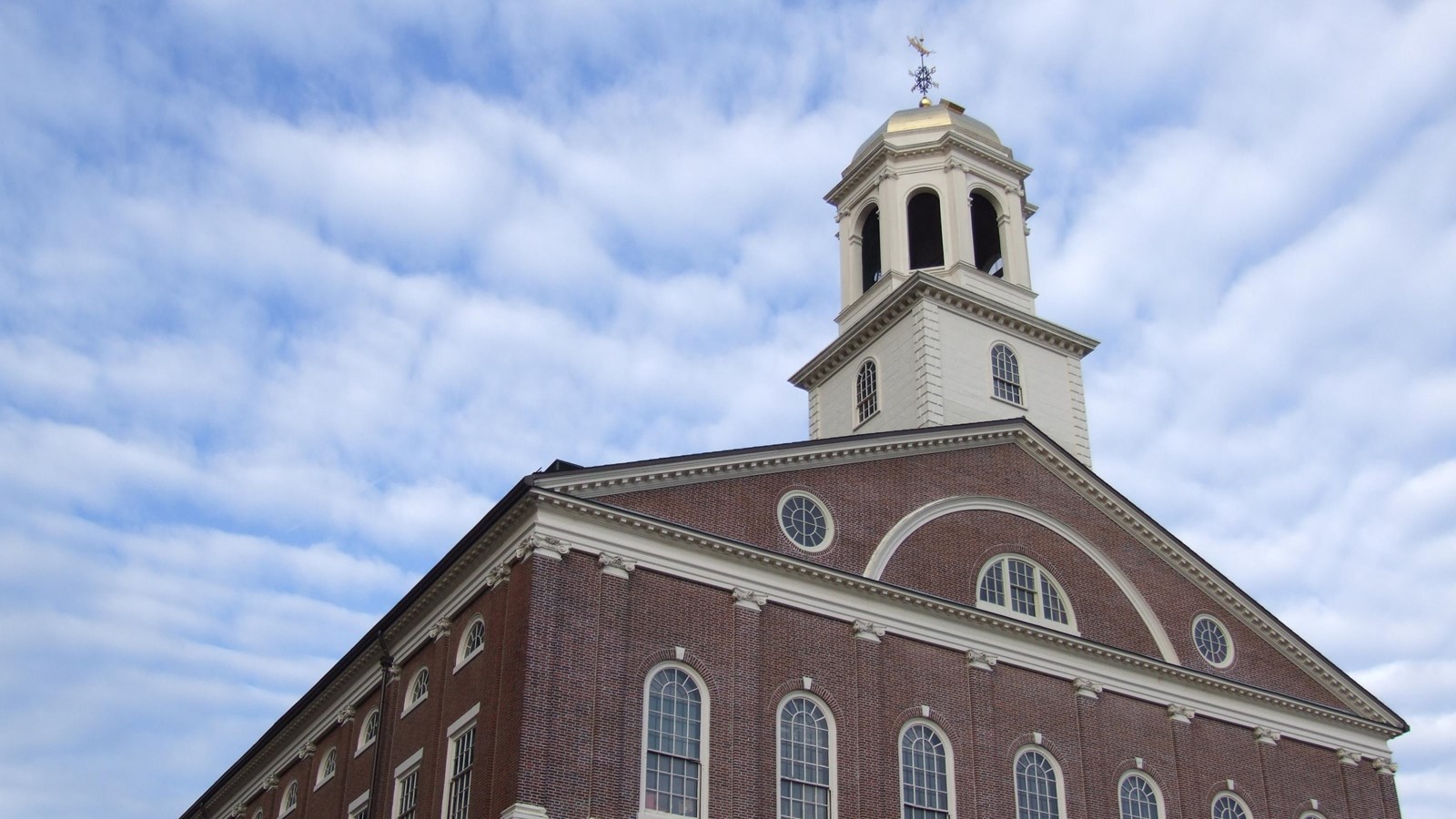 Location:
Dock Square, Boston
Significance:
Meetingplace and market space since 1742
Designation:
National Historic Landmark; Freedom Trail Site; Legislated Partner Site of Boston National Historical Park; Network To Freedom Site
Cellular Signal, Elevator, Historical/Interpretive Information/Exhibits, Information, Information - Maps Available, Information - Ranger/Staff Member Present, Restroom, Toilet - Flush, Water - Drinking/Potable
First constructed in 1742, Faneuil Hall remains a site of meetings, protests, and debate right up to this very day. Though most known for its Revolutionary-era protests, Faneuil Hall served as a gathering space for successive generations to discuss and debate the meaning and legacy of American liberty. Abolitionists, women's suffragists, labor unionists and other groups have held protests, meetings, and debates at Faneuil Hall.
Faneuil Hall is also a designated site on the National Park Service's Network to Freedom for its strong ties to the Underground Railroad. Oftentimes, abolitionists called meetings in response to high profile fugitive slave arrests in the city, such as the case of George Latimer in 1842 and Anthony Burns in 1854. They not only protested the arrest of fugitive slaves but also actively organized against the fugitive slave laws here. They pressured state and local officials to resist enforcing these federal laws and formed vigilance committees here to assist those seeking freedom on the Underground Railroad.
Learn More...
Last updated: January 8, 2023