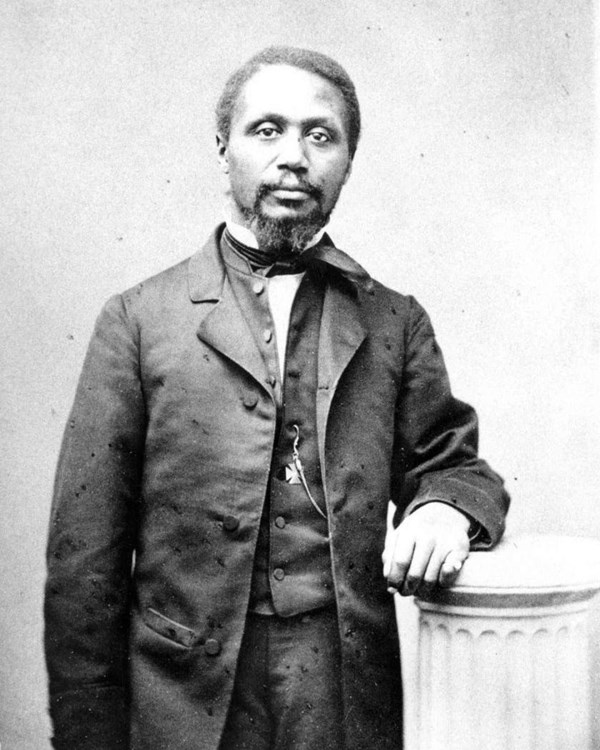 Significance:
Social Activist, Lawyer
Place of Birth:
Salem, Massachusetts
Date of Birth:
June 8, 1823
Place of Death:
Boston, Massachusetts
Date of Death:
December 12, 1882
As a trailblazing attorney, abolitionist, and civil rights advocate, Robert Morris dedicated himself to the principle of equal rights before the law and broke down barriers to African American equality in Massachusetts and across the nation.
Morris grew up in the activist circles of Salem and Boston before the U.S. Civil War. As a young man, Morris worked as a domestic servant in the home of Boston abolitionist Ellis Gray Loring. Loring, one of Boston's early White abolitionists, recognized great potential in Morris and encouraged his interest in studying the law. In 1847, Morris became the second African American to practice law in Massachusetts and likely first in the United States to argue a case before a jury.1
While enduring discrimination in Boston courtrooms, Morris steadfastly advocated for the Black community by using his legal prowess to defend and expand African American civil rights. A defining moment of Morris' legal career came on behalf of Sarah Roberts in the 1849 case of Roberts v. City of Boston. Benjamin Roberts, a Boston printer and publisher of a short-lived abolitionist newspaper, sued the city on behalf of his daughter, Sarah. Not allowed to attend the school closest to her home, Sarah had to walk past five White schools to the segregated school for Black children. Roberts turned to Morris to prosecute the case. Morris and his co-council, abolitionist Charles Sumner, argued that school segregation violated Sarah's right to equality guaranteed under the Massachusetts Constitution. Although the court ruled against Sarah Roberts, later petitions and continued activism successfully pressured the state legislature to abolish school segregation in 1855. Further, lawyers in the 1954 landmark civil rights case Brown v. Board of Education at Topeka used many of the same arguments developed by Sumner and Morris. Though these arguments did not work in the Roberts case, they did in Brown v. Board, which resulted in the Supreme Court deeming public school segregation unconstitutional.2
The Fugitive Slave Act of 1850 radicalized Morris. In defiance of federal law, Robert Morris helped establish Boston's Vigilance Committee to shelter and protect freedom seekers that came to the city. In 1851, he played a pivotal role in the courthouse raid that liberated freedom seeker Shadrach Minkins. He also organized and led the Massasoit Guards, an unsanctioned Black militia group dedicated to the protection of the community and precursor of the 54th Massachusetts Infantry Regiment.3
In his later years, Robert Morris continued to champion civil rights causes in Massachusetts. Morris fought against housing discrimination while attempting to move into a segregated neighborhood in Chelsea, Massachusetts. In 1866, Morris ran an historic but unsuccessful campaign for mayor of Chelsea. Access to equal housing and political participation, which later dominated the 1900s civil rights movement, remained important until his death in 1882.4
Footnotes
Stephen Kantrowitz, More Than Freedom: Fighting for Black Citizenship in a White Republic, 1829-1889 (New York: Penguin Press, 2013), 138.
Stephen Kendrick and Paul Kendrick, Sarah's Long Walk: The Free Blacks of Boston and How their Struggle Changed America (Boston: Beacon Press Books, 2004), 162-171.
Kendrick and Kendrick, Sarah's Long Walk, 187-190, 214.
Kendrick and Kendrick, Sarah's Long Walk, 246.
Last updated: January 16, 2023