Basic Information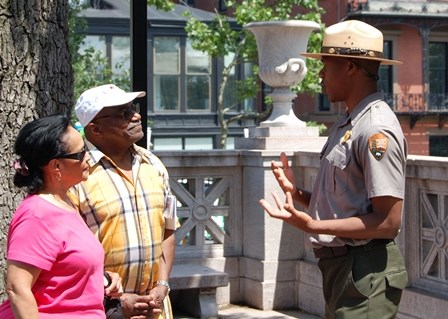 Boston African American National Historic Site is located in historic Beacon Hill in downtown Boston. Take the Black Heritage Trail® and explore the rich history of the African American community that lived here in the 19th century.
Visit the Museum of African American History and learn about the abolition movement, the Underground Railroad, and the early struggles for civil rights.
To learn more about visiting us, please see our Operating Hours and Seasons.
Last updated: March 7, 2016