6 Unitarian Church and Town Hall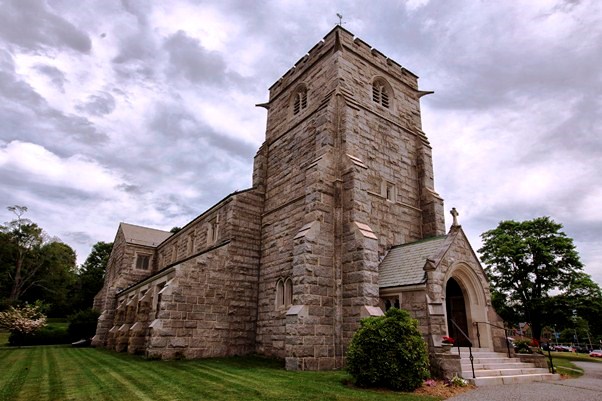 At the corner of Dutcher and Adin streets, note an old street sign donated to the town by George Draper's son, William, who distinguished himself in the Civil war. Turn right and you will find yourself at the Unitarian Church. This granite structure was erected in 1898 in the name of George and Hannah Draper by their sons George and Eben. Eben Draper served as Governor of Massachusetts from 1909-1911.
Across the street stands the town hall. Built of local granite and brownstone, this building was a gift of George A. Draper and presented to the town in 1887, one year after Hopedale was granted township. It was designed to accommodate businesses on the ground floor and has an auditorium on the second floor.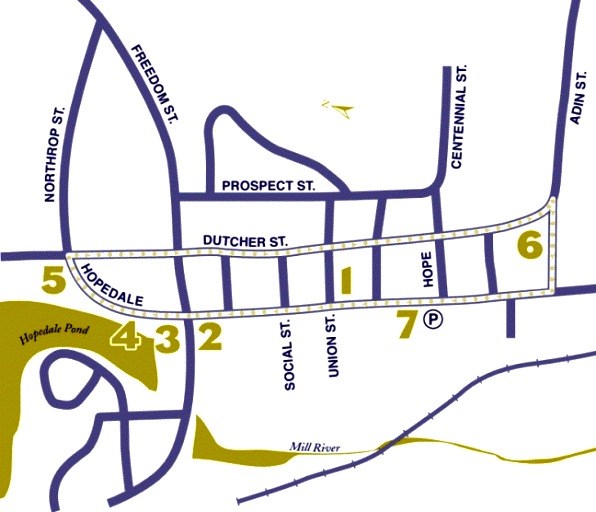 Last updated: May 19, 2016