5 Dutcher Street Company Housing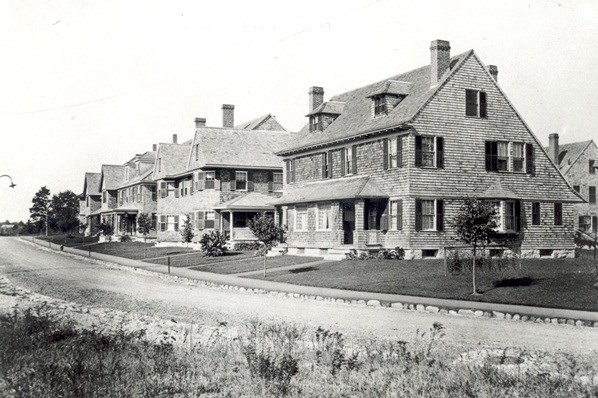 Continuing north along Hopedale Street to Dutcher Street, you will find rows of duplex company houses, which were constructed between 1902 and 1907. By 1910, Hopedale had won international recognition for its model housing for workers, with an English housing expert declaring it, "America's Best."
The Drapers formed an "Army of Volunteers" to provide free maintenance to keep the houses in good condition. But there were restrictions; fences were prohibited and no one could "tie or fasten any horse to any shade or ornamental tree."
In addition to providing inexpensive housing, the Drapers implemented an efficient system of garbage collection and constructed a sewerage system that, by the late 1890s, was connected to every house in town. All houses had water, gas, electricity, and indoor plumbing by 1910.
Turn right on Dutcher Street. Adin Ballou's house, built in 1841, is number 64. Continue down the street where you will see the Dutcher Street School, now condominiums, and the Hopedale House on the left. This former rooming house with over one hundred rooms provided housing for Draper employees who lived alone.
During the Great Depression, the Drapers suspended rent collection for two years and provided work for every employee at least one day a week.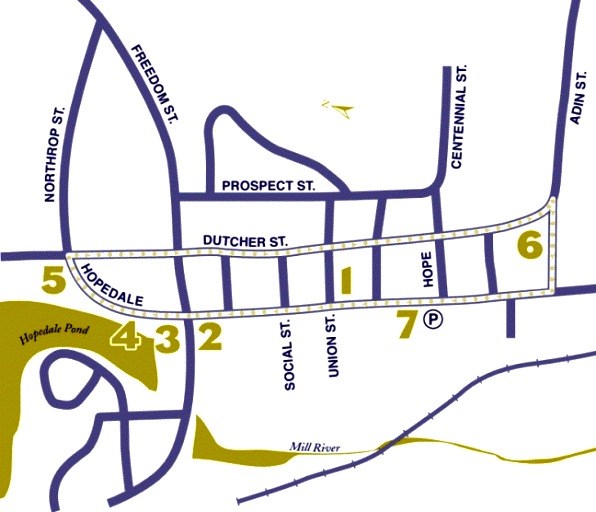 Last updated: May 19, 2016