Stop 3: Little Red Shop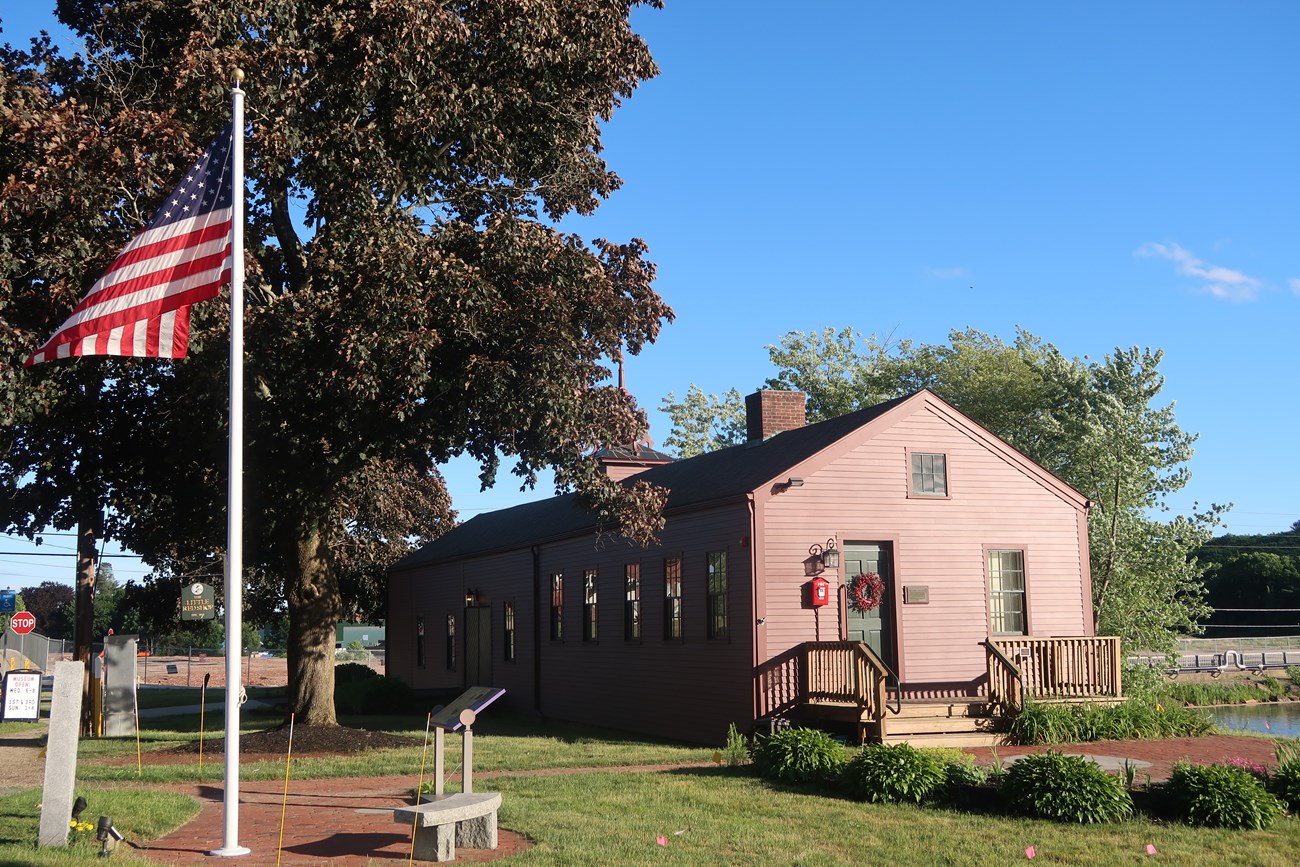 The Little Red Shop is a museum dedicated to preserving the history of the Town of Hopedale and the Draper legacy.
From within this structure, members of the original Hopedale Community operated several businesses. This is where Community member Ebenezer D. Draper manufactured loom temples. Ebenezer's father, Ira, had secured a patent on a device that saved weavers time and provided better control over cloth on the loom.
When George Draper joined his brother in the Community in 1853, he devoted considerable energy to finding more and improved ways to mechanize the weaving process. He was so successful that they soon outgrew the Little Red Shop.
During the 1880s, Draper produced and sold more than six million new high-speed spindles to textile companies. By the 1890s, the Drapers dominated the nation's loom-making business. Workers in Hopedale manufactured every piece of the machines they used, including the nuts and bolts. Some processed raw steel in the foundry. Other laborers innovated and made new technologies, such as the bobbin battery, that would change the weaving world.
The shop was moved to this location (from the other side of the millpond) in 1951. Though a relic of the Community days, the space was refitted by the Drapers to become a museum about the Draper family and corporation.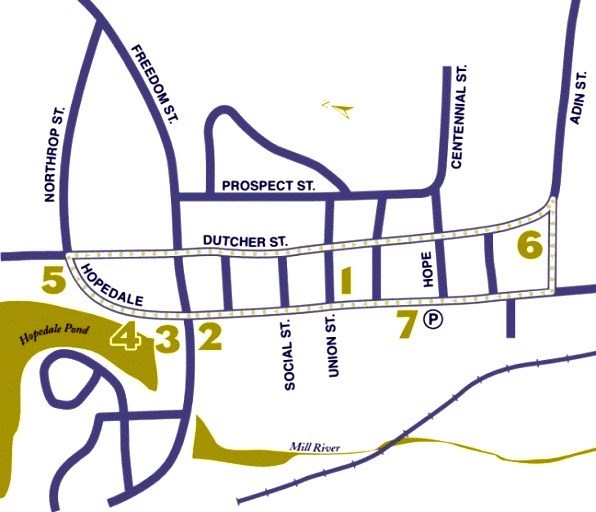 Last updated: August 26, 2022