3 Little Red Shop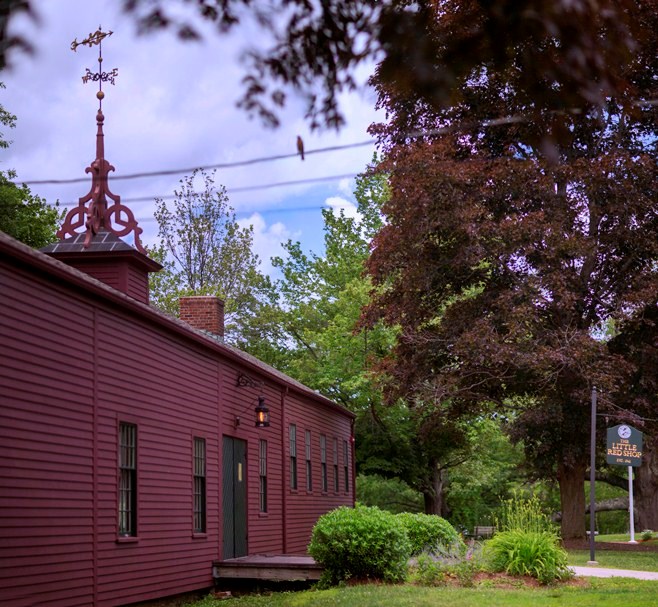 The Little Red Shop across Freedom Street provides a stark contrast to the sprawling Draper Complex. Yet it was in the rear section of this shop that the original Hopedale community operated severl machine business, and where Ebenezer Draper began to manufacture loom temples.
When George Draper joined his brother's business in 1853, he devoted his considerable energy to finding more and improved ways to mechanize the weaving process. He was so successful that they soon outgrew the Little Red Shop: during the 1880s alone, Draper Companies produced and sold more than six million new high-speed spindles to textile companies.
In 2009, the Little Red Shop was reopened as a museum that celebrates the story of the Draper Mill and the Town of Hopedale.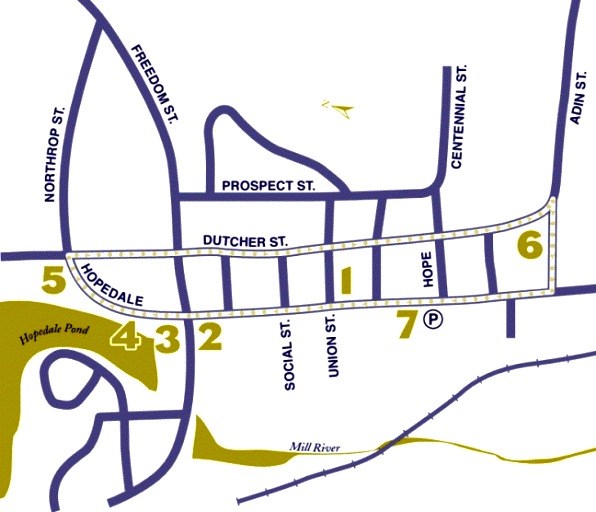 Last updated: May 19, 2016