News Release
Big Thicket National Preserve Seeks Assistance from Public for Exotic Species Removal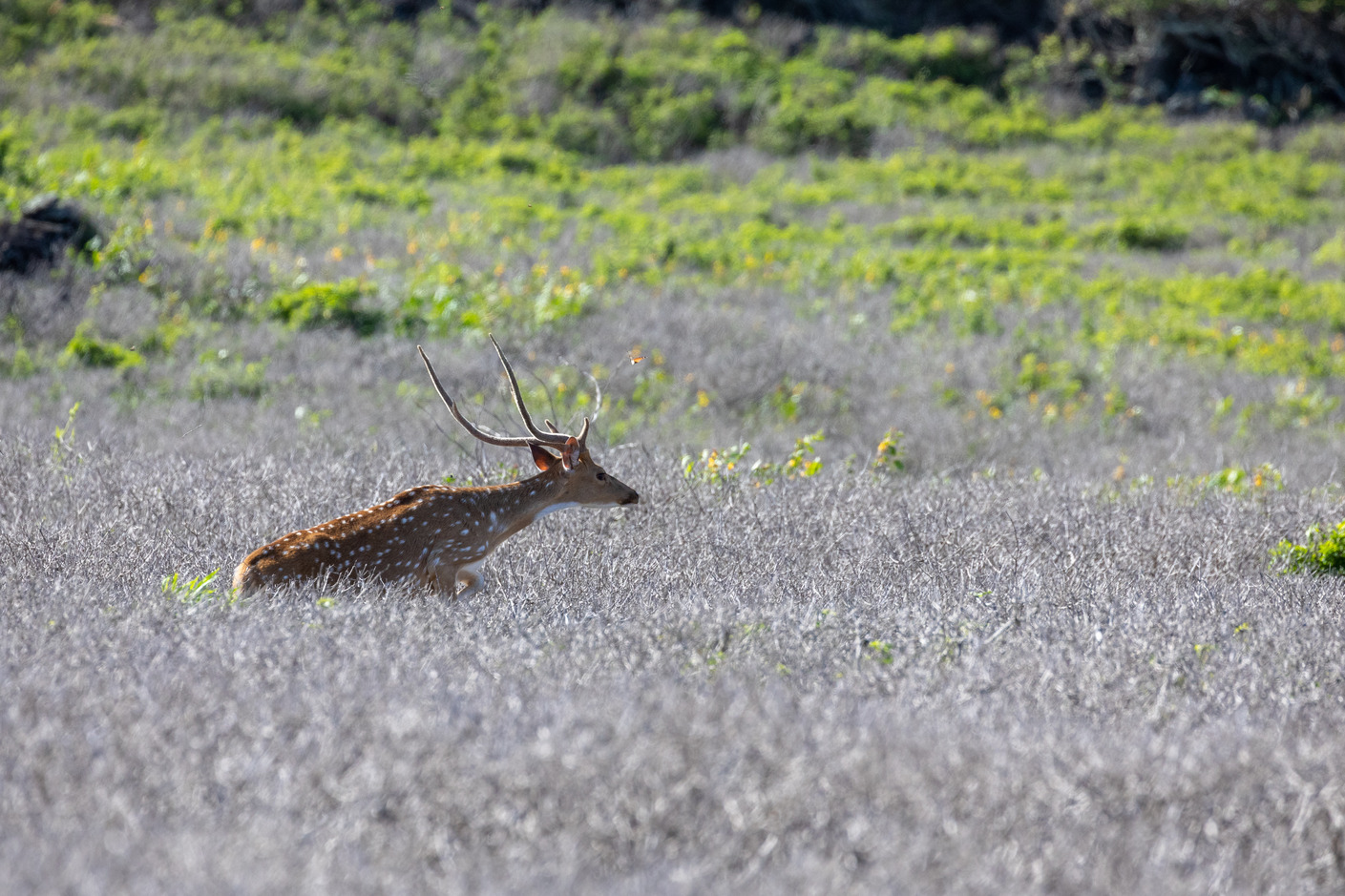 News Release Date:
December 30, 2022
Contact: Megan Urban, 409-554-9016
KOUNTZE, Texas – Due to an unexpected introduction of exotic axis deer, Big Thicket National Preserve is allowing hunters who already have a Big Sandy Creek Unit hunting permit to dispatch any axis deer that they find. These deer are not native to southeast Texas and can outcompete native white-tailed deer for habitat and food.

Hunters need to currently hold a Big Sandy Creek Unit hunting permit and follow all current Big Thicket regulations for deer hunting, such as maintaining a 500-foot distance from trails and roads, hunting only in the designated hunting area, and so on. We currently have a limited number of Big Sandy Creek permits still available at the Big Thicket Visitor Center (Texas hunting license required); however hunters who have already received a permit for a different unit cannot switch.

Hunters do not need to report their numbers to Big Thicket or Texas game wardens and there is no limit on the number of axis deer that a hunter can dispatch. For questions, please contact us at 409-951-6700.

Big Thicket National Preserve is in Southeast Texas, near the city of Beaumont and 75 miles northeast of Houston. The preserve consists of nine land units and six water corridors encompassing more than 113,000 acres. The Big Thicket, often referred to as a "biological crossroads," is a transition zone between four distinct vegetation types – the moist eastern hardwood forest, the southwestern desert, the southeastern swamp, and the central prairies. Species from all these different vegetation types come together in the thicket, exhibiting a variety of vegetation and wildlife that has received global interest.
-NPS-
Last updated: December 31, 2022