Birds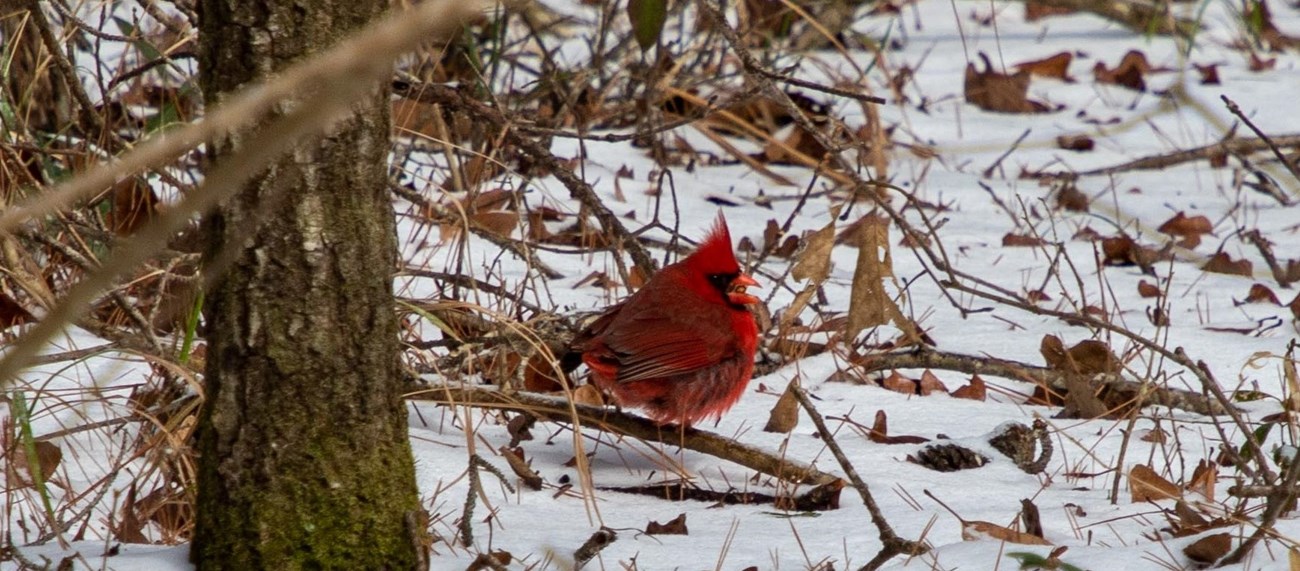 Big Thicket National Preserve lies along a major migratory flyway, and many species of birds fly through the area during spring and fall migrations.

Nearly 300 species of birds have been documented in the Big Thicket. Of these, 74 species are known to nest within the preserve. However, the dense vegetation makes birdwatching challenging, and familiarity with bird calls is essential for birding here.
Bird Checklist
Want to find all the birds that live in the Big Thicket? This list has them all!
View it online or download a printable version.
Get the List
Popular Birding Areas
The 1-mile Sundew Trail loops through a wetland pine savannah habitat that is regularly treated with prescribed fire. The longleaf pine forest here provides good habitat for Bachman's sparrows, brown-headed nuthatches, and several species of woodpeckers.

The Kirby Nature Trail winds through a dense beech-magnolia-loblolly pine forest, a cypress slough, and a riparian zone that provide habitat for thicket-loving birds, such as thrushes, thrashers, and Swainson's warblers.

A wetland pine savannah/longleaf pine restoration area adjacent to the preserve headquarters attracts birds that prefer open grasslands, such as Henslow's sparrows. Birders can either walk or drive to this area from the visitor center.

Canoeists and kayakers may want to explore the Cooks Lake to Scatterman Paddle Trail along the Neches River, where bird sightings include prothonotary warblers, ospreys, egrets, swallow-tailed kites, and both great and snowy egrets.

Bird Research in the National Parks
Last updated: May 8, 2021