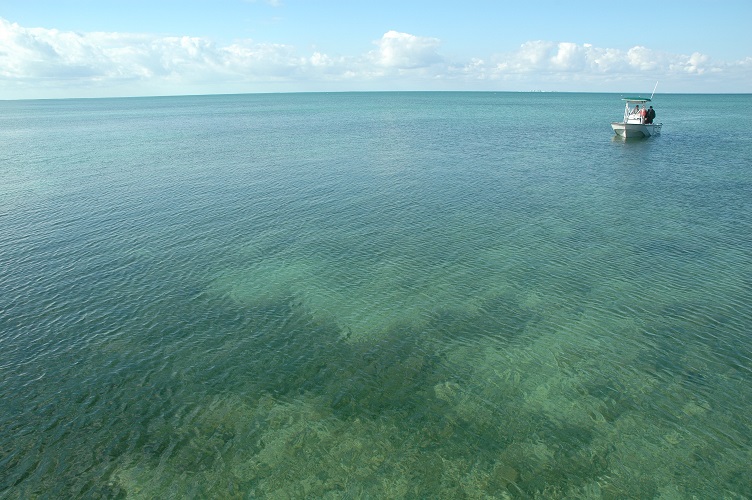 Biscayne Bay waters are very shallow in all directions (NPS image by Matt Johnson).

While there is a lot to be said for carefree, unplanned exploration in some national parks, Biscayne National Park is different. The fact that most of the park is covered by water means that many visitors will have transportation and logistical issues to deal with. Visitors with their own boats can easily get themselves into costly and dangerous situations without adequate planning.
We encourage you to explore this website thoroughly to learn about the best times of year for the activities you are most interested in. Doing so will help you avoid potential disappointments. See the park safety page for more information.