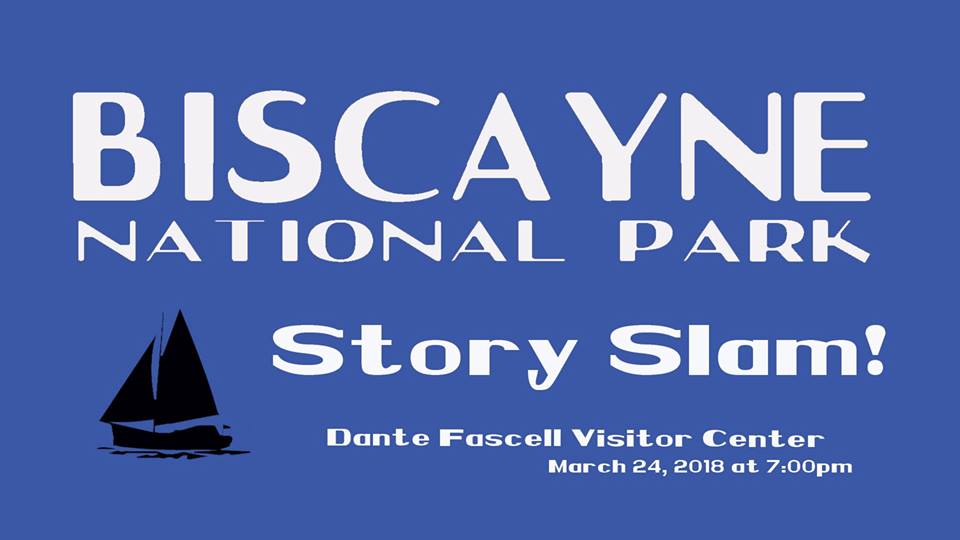 News Release Date:
March 19, 2018
Contact: Matt Johnson, 786.335.3679
HOMESTEAD, Fla. --- Storytellers weave tales about water at 7 p.m. on March 24, 2018, for a "story slam" and campfire on the grounds of the Dante Fascell Visitor Center. The free event is hosted by Gabriela Fernandez of the Moth in Miami. The event comes with s'mores and telescopes for viewing the night sky.
Eleven storytellers tell true five to seven minute stories about water. The stories are told live by the light of a campfire. Subjects include; surprises while diving, canoes flipping, history inspiring a lifestyle, memories of a South Florida childhood and more. S'mores are available around the campfire along with telescopes for viewing the night sky with the Southern Cross Astronomical Society. The grounds at Convoy Point will be open until 9 p.m.
The story slam is made possible by the South Florida National Parks Trust and the John S. and James L. Knight Foundation through their Knight Arts Challenge, and The Guerra Family Foundation.
Visit Biscayne National Park at nps.gov/bisc or follow the park on Facebook, Twitter or Instagram at "biscaynenps."
---#KeepBiscayneBeautiful---