News Release
Visitor Opportunities and Access at Bighorn Canyon National Recreation Area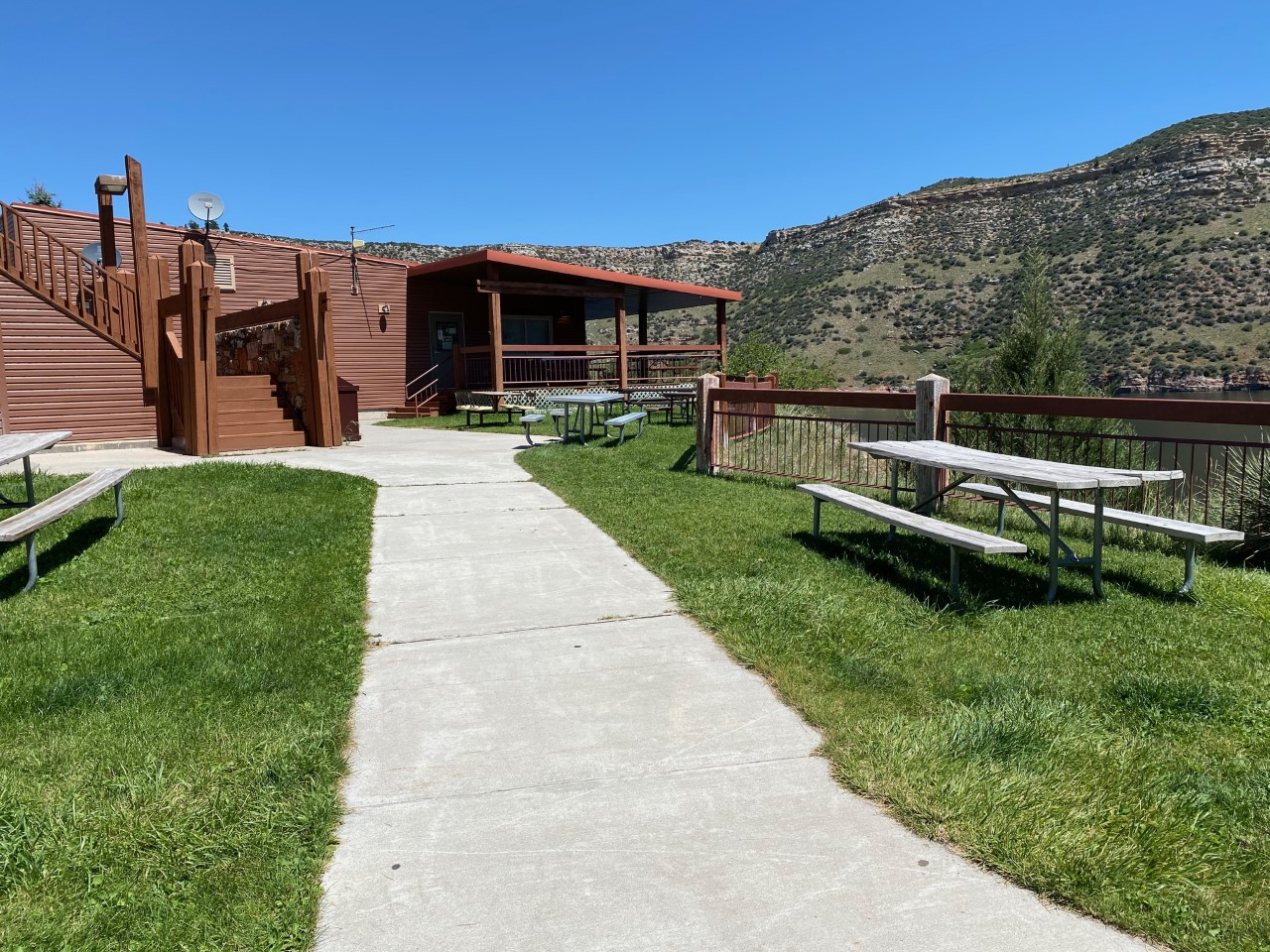 News Release Date:
July 17, 2020
Contact: Christy Fleming, 307-548-5406
The National Park Service has received numerous questions over the past few weeks related to access to the Ok-A-Beh Marina and boat launch in the north district of Bighorn Canyon National Recreation Area and is providing clarifying information. Ok-A-Beh Marina and boat launch are open. The swim beach remains closed.
From the beginning of the coronavirus pandemic, the National Park Service, Bighorn County, Montana and the Crow Tribe began taking various precautions and have continued to work together to ensure residents, visitors and employees remain safe. However, the number of cases in that area continues to rise. As a result, visitors to the park should be aware that Crow Tribal Chairman AJ Not Afraid has extended the Tribe's stay at home order through August 31 given concerns about the impacts of the coronavirus on the Crow Reservation.
The northern end of Bighorn Canyon National Recreation Area in Montana is within the Crow Indian Reservation, and the National Park Service asks visitors to respect Tribal laws and be aware of where reservation lands exist. Visitors may encounter checkpoints on access roads that are on Tribal lands, such as the Ok-A-Beh Road. These checkpoints are operated by the Crow Tribe with the primary purpose of informing visitors about precautions the Tribe is asking of residents and visitors, such as wearing a mask and social distancing. Visitors may also be reminded that alcohol possession and use is prohibited on reservation lands. In the case of the Ok-A-Beh Road, the National Park Service has a right of way for visitors traveling to Bighorn Lake based on 1967 laws establishing the recreation area and providing for access across reservation lands. Avoiding possession and use of alcohol altogether or disposing of it before reaching National Park Service lands is currently voluntary for non-Tribal members pending further legal review.
All commercial services are now operating at Bighorn Canyon. In addition to boat rentals at the Ok-A-Beh Marina, the Horseshoe Bend Marina in the south district offers pontoon and fishing boat rentals and stand up paddle board, canoe, and kayak rentals. Boat tours on Bighorn Lake are offered at 10 am and 2 pm at Horseshoe Bend Marina.
All lake facilities are open. The Visitor Centers remain closed. The Cal S. Taggart Visitor Center in Lovell, Wyoming has outside popup hours on Wednesday through Sunday, 9 AM to 4 PM. The Yellowtail Dam Visitor Center on the north end of the lake in Montana will open soon with limited hours, Friday – Monday, 9 AM to 4 PM. The most current information on visitor center hours can be found on the park's Facebook page.
Last updated: July 17, 2020