Article
Plan Like a Park Ranger: Top 10 Tips for Visiting Fort Union Trading Post NHS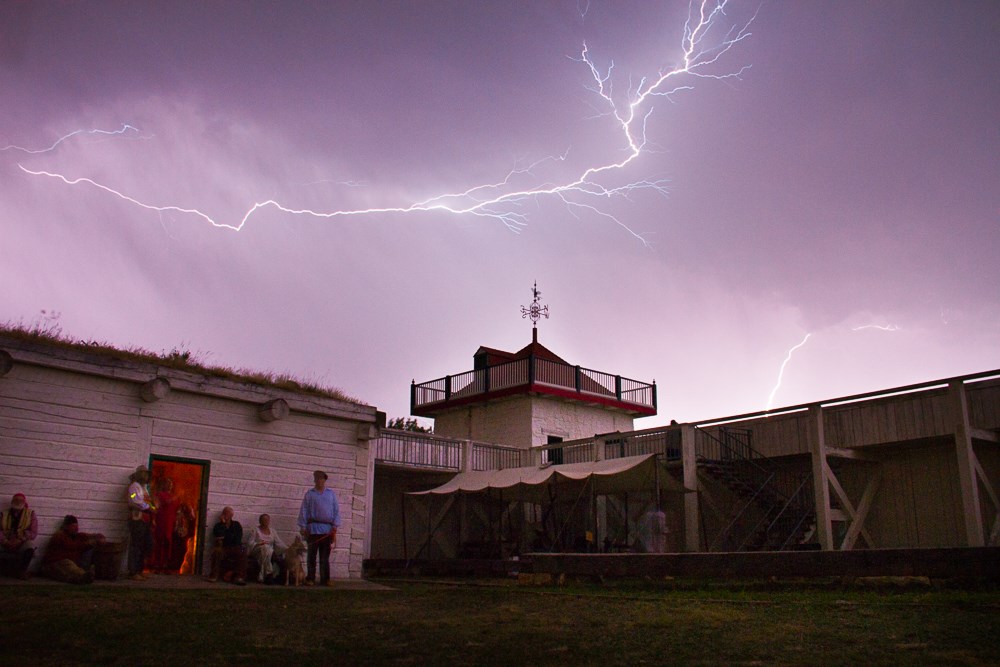 Plan Like a Park Ranger
Fort Union Trading Post National Historic Site sits on the Montana/North Dakota border and is in two time zones, four counties, and is 25 minutes southwest of Williston, ND and 25 minutes North of Sidney, MT. Like most park visits, plan ahead, so you'll know exactly where to go and when. The park is open 9-5 Central Time daily.
Be sure to stop at the Trade House just inside the front fort gates in the summer and early fall. Living history interpreters, rangers and staff will help you understand why Fort Union was the most important trading post on the Upper Missouri, why it endured for so long, and how, when, and why trading transactions occurred.
Take a short hike on the Missouri River Trail. This hike is approximately 2,000 feet or 2/5th of a mile roundtrip and will take visitors through river bottoms to the current location of the Missouri River. 
Some of our main attractions for the summer are the Fort Union Rendezvous, the third weekend in June; Indian Arts Showcase, the first weekend in August, and Living History Weekend. All events showcase the history and culture of this amazing place. Explore the park's calendar to learn more.
Junior Trader is an activity available for all ages. Ask for a for a booklet in the Visitor Center to participate in the activities, and once completed, you will be sworn in as a member of the team and even get a chance to test your newly acquired skills by trading with rangers!
As with most places, make sure to watch the weather reports. On the northern plains, high winds and storms can pop up unexpectedly. 
Meriwether Lewis and William Clark were to meet at the Confluence of the Missouri and Yellowstone Rivers on their return journey. Lewis was forced to leave a note on a tree for Clark to meet him downriver, he had to move on as the mosquitos were too bothersome at the confluence! Today, it is also helpful to have bug repellent on hand as you walk around the grounds or hike out on the Missouri River Trail.
As you travel on the border of North Dakota & Montana, you will go in and out of Central and Mountain time zones. Montana is in Mountain Time, and western North Dakota bounces between Mountain and Central Time Zone. Fort Union sits on the Montana/North Dakota border. The fort, visitor center, and park store are in North Dakota and operate on Central Time.
Learn about Fort Union through the new NPS mobile app. Download the new NPS App before arrival for helpful planning tools and to make the most of your visit. The free app can be downloaded through the App Store and Google Play. Follow Fort Union Trading Post NHS on Facebook and Instagram for more helpful information. Visit Recreate Responsibly to learn additional tips on how to be a good steward of public lands.
Fort Union is located in an area where fuel, food, and places to stay aren't available on-site unless you're a moose or a ground squirrel! If you need lunch, gas, or a place to stay, there are a number of places in Sidney, MT, and Williston, ND, that can give you a chance to get some food, fill up and unwind from your visit. 
Last updated: November 16, 2023