Safety
Weather
Weather in western North Dakota can be harsh, with extremes in temperature and sudden, violent storms. Be prepared for rapidly changing conditions.

Summers are warm with average high temperatures in the 80s-90s May through September. Winters are cold with average lows in the single digits December through February. Wind is considerable year-round. Conditions can change quickly.
Loading weather forecast...
Loading weather forecast...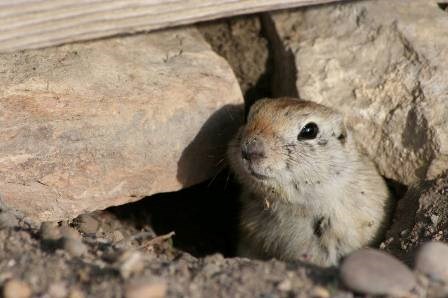 Nature and Wildlife
Respect all wildlife. For your safety, watch but do not feed, touch, or tease even the cutest of animals, such as Richardson's Grounds Squirrels, which are often spotted at Fort Union. All wild animals may have fleas and could carry communicable diseases.
Also, please watch your step when walking around the historic site. Animal burrows are a common tripping hazard.
Mosquitoes and Ticks
Mosquitoes and ticks are an annual seasonal presence at Fort Union from mid-June to early August. Because they could be potential carriers of, respectively, West Nile Virus or Lyme disease, be sure to bring and use bug repellent for your protection.

Learn More about preventing Lyme Disease at the CDC Lyme Disease information page

Learn more about preventing West Nile Disease at the CDC West Nile information page.
Last updated: April 25, 2021