Be A Junior Ranger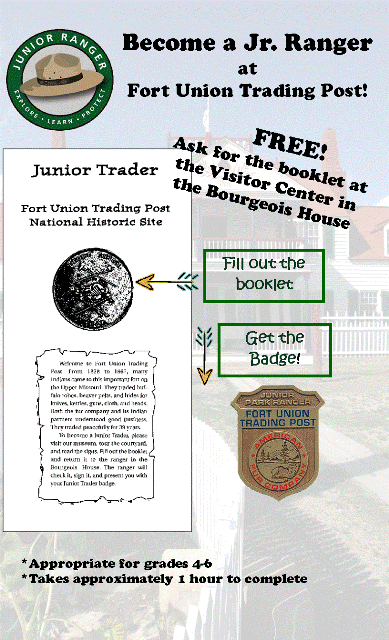 Become a Jr Ranger at Fort Union Trading Post!
Pick up our free Jr Ranger booklet at the Bourgeois House Visitor Center. Kids will explore the Fort as they search for answers located on interpretive signs, museum exhibits and even from Park Rangers! Program typically takes around 1 hour to complete.

Jr. Ranger program is geared for kids grade 4-6, but kids (and adults) of all ages are encouraged to partcipate in the program!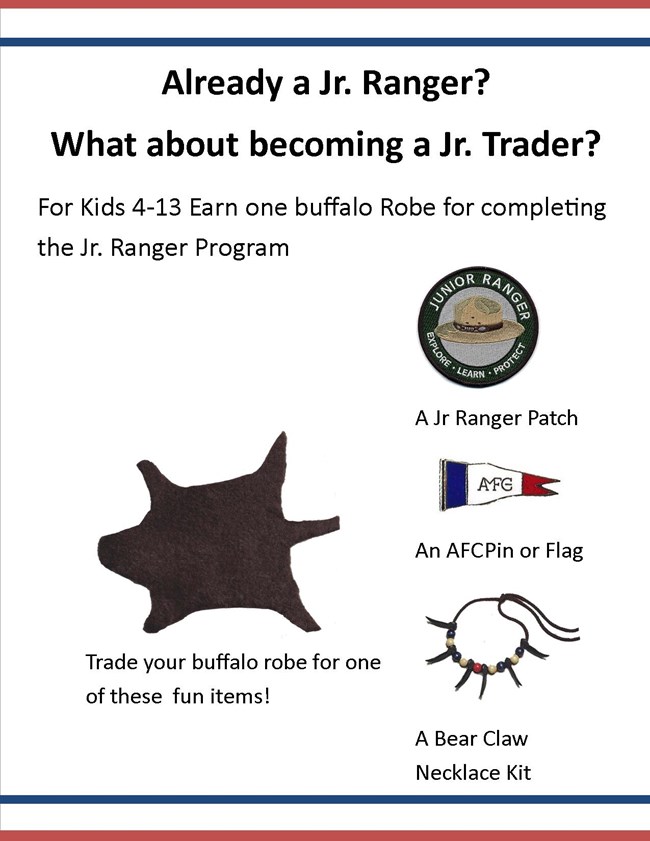 Become a Jr Trader at Fort Union Trading Post!
Kids (ages 4-16) will earn a small fun-fur buffalo robe for completing the Jr. Ranger Program. They then get to trade that fur with a Park Ranger for various fun items!
Last updated: May 29, 2020