Be A Junior Ranger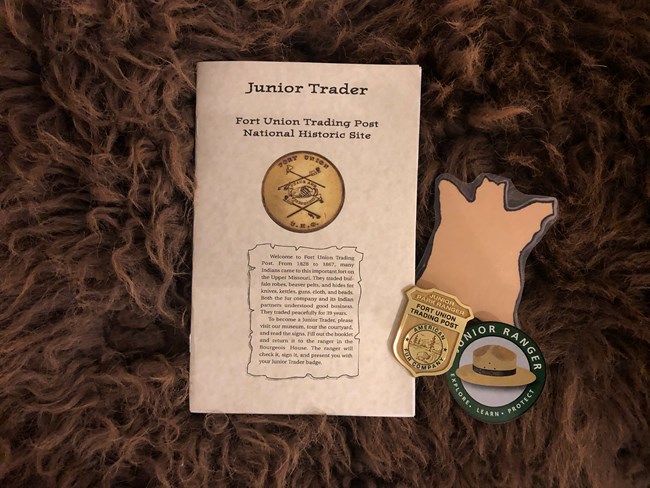 Become a Junior Ranger at Fort Union Trading Post!
Pick up a free Junior Ranger booklet at the Bourgeois House Visitor Center.
Explore the Fort to discover answers on interpretive signs, museum exhibits, and even from Park Rangers!
Junior Ranger program is geared for kids grade 4-6, but kids (and adults) of all ages are encouraged to participate in the program!
Become a Junior Trader at Fort Union Trading Post!
Earn a small fun-fur buffalo robe for completing the Junior Ranger Program.
Trade your fun fur buffalo robe with a Park Ranger for various fun items!
Junior Trader program is limited to children ages 3-16.
More Information about Fort Union Trading Post National Historic Site's Junior Ranger program:
Program typically takes 1 hour to complete. Junior. Ranger badges are awarded to all who complete the Junior Ranger program.
We want everyone to enjoy the Junior Ranger and Junior Trader Program! Please call ahead at 701-572-9083 or speak to a Park Ranger on site for any accessibility needs. For park accessibility please see our Accessibility Page.
Last updated: April 23, 2021