Article
What We're Learning and Why it Matters: Long-Term Monitoring in the National Capital Region
After more than fifteen years of monitoring, we've learned a lot about park ecosystems, how they're changing, and what they may look like in the future.
By Crystal Chen, NCRN I&M Science Communication Intern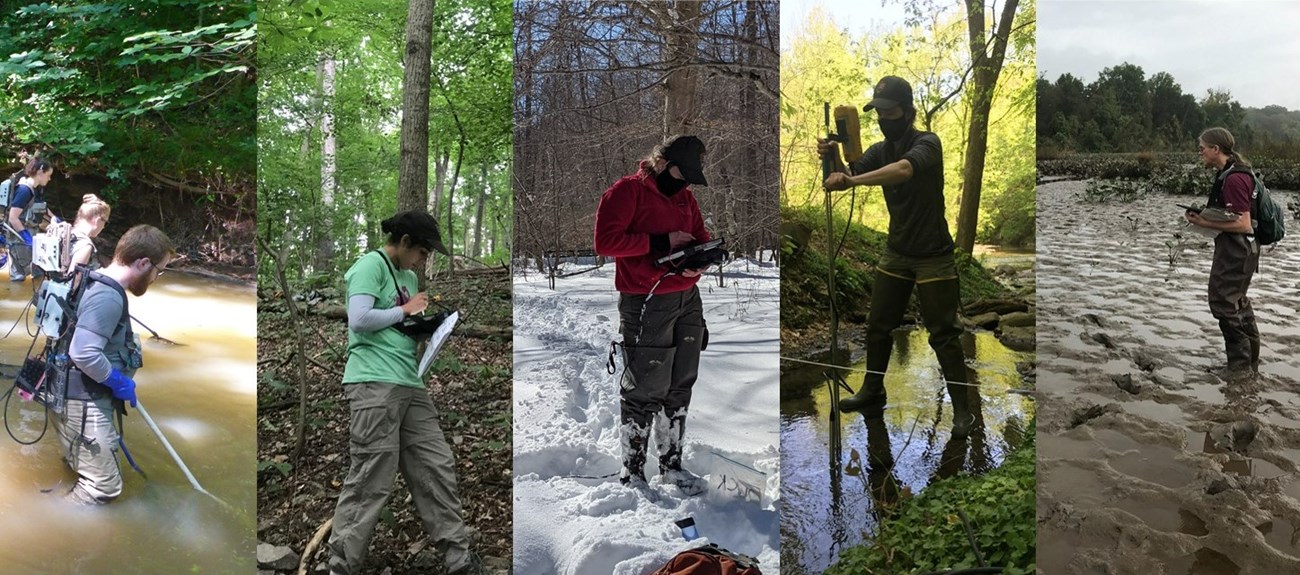 The National Park Service preserves some of America's most special and treasured places. Knowing which key natural resources are found in the parks, and whether they are stable or changing, can help park managers make sound, science-based decisions about the future.

The National Capital Region Network (NCRN) is one of 32 Inventory & Monitoring networks building that knowledge. In 11 regional national parks, our scientists and partners collect long-term data on key natural resources—like plant communities, birds, and water quality—that we call "vital signs," because their condition can indicate the overall health of park resources. We analyze the results, track the changes, and provide information to decision-makers.

NCRN parks are a mix of natural and cultural areas that provide a unique glimpse into forest ecosystem health. We maintain precious biodiversity within a broader urban setting. There's still plenty we don't know, but there's a lot we do know.
What have you learned? What kinds of changes are you seeing?
The first few years of any monitoring program are devoted to figuring out what's "normal" for a given ecosystem. We collect data to establish a baseline, then determine the range of measurements that might be expected under typical conditions. With more than fifteen years of data for some resources, we've learned numerous key things about the ecosystems we study.
Forest Vegetation
A Forest Plot at Rock Creek Park in 2012 and 2016 Showing Seedling and Understory Regrowth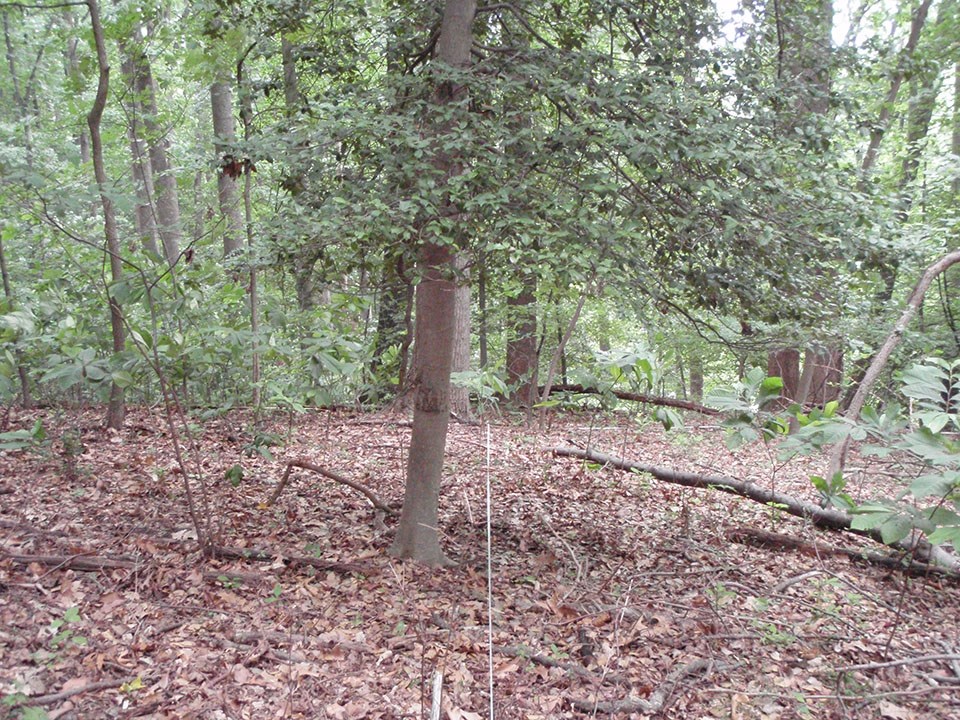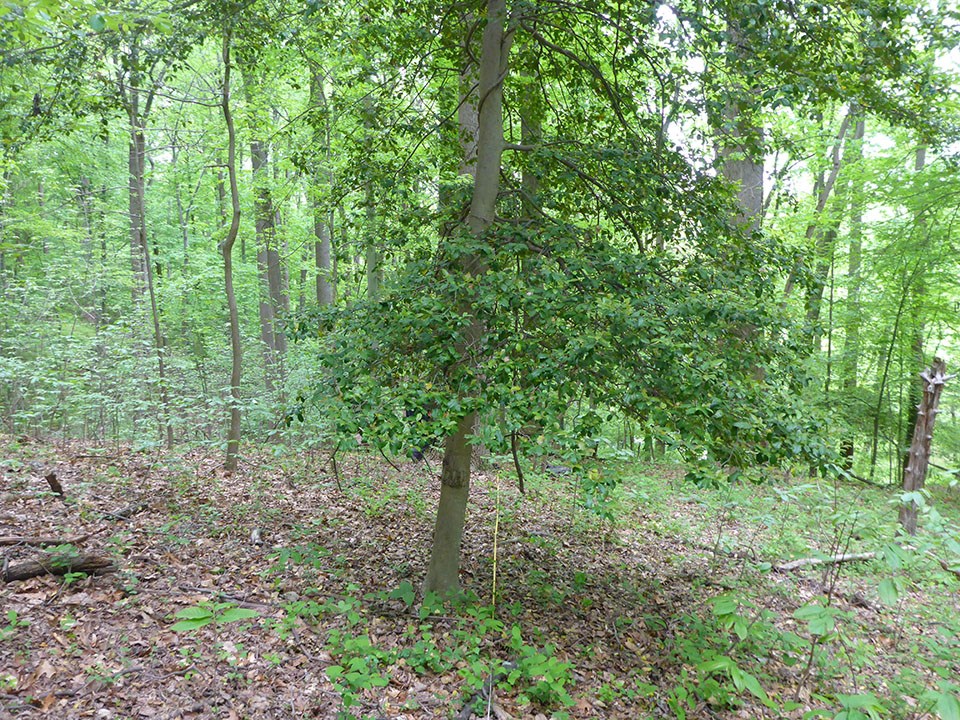 Left image
2012, Before deer management
Right image
2016, On-going deer management
Forest Regeneration
Regeneration of trees is critical for the forest ecosystem. Trees provide habitat for plants and animals, filter water and air that we drink and breath, and provide the cool leafy shade enjoyed by visitors in the summer heat.
Forest regeneration is low

for all parks.

Our data are consistent with forest research conducted across the Mid-Atlantic and Northeast, showing that high populations of white-tailed deer harm forest regeneration capacity. In general, NCRN parks that practice deer management have seen a recovery in seedlings. Seedling numbers increased 19-fold at Catoctin Mountain Park and 3-fold at Rock Creek Park since deer management began. While a promising start, this effect requires continued effort over many years to sustain our forests.
At Prince William Forest Park, where high-intensity fire occurred, we observed higher rates of seedling regeneration. Low-intensity fire doesn't show the same result.
NCRN staff are working with colleagues in the Northeast Region to support park managers in taking actions to promote forest regeneration.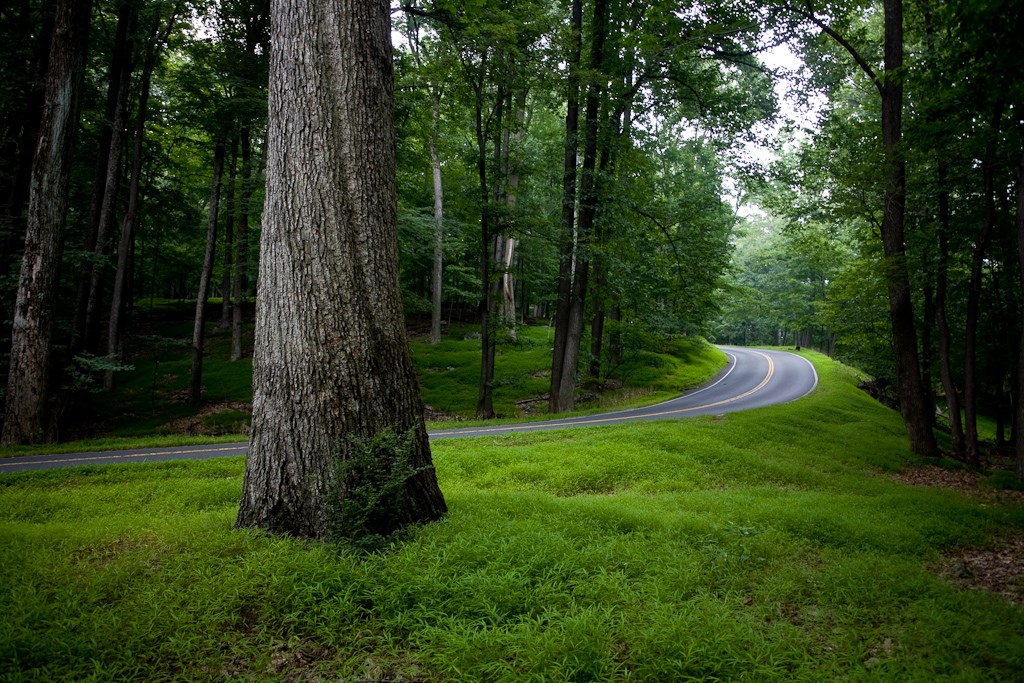 Invasive Plants
More than non-native plants, native plants supply wildlife with the food and physical structure they need. Visitors and neighbors can support healthy wildlife and forests by growing native plants and removing non-native invasive plants from their yards. Invasive plants take advantage of forest stressors including: forest fragmentation, overabundant deer, forest pests, and light gaps caused by forest canopy disturbance.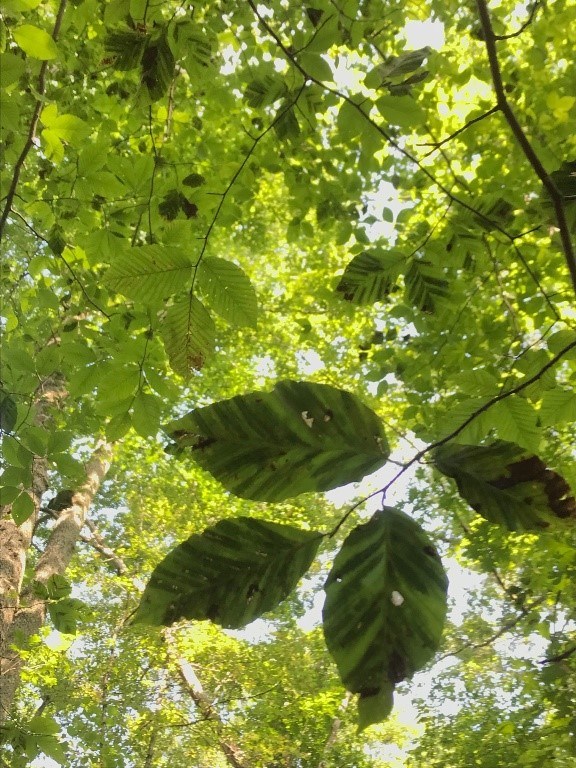 Forest Pests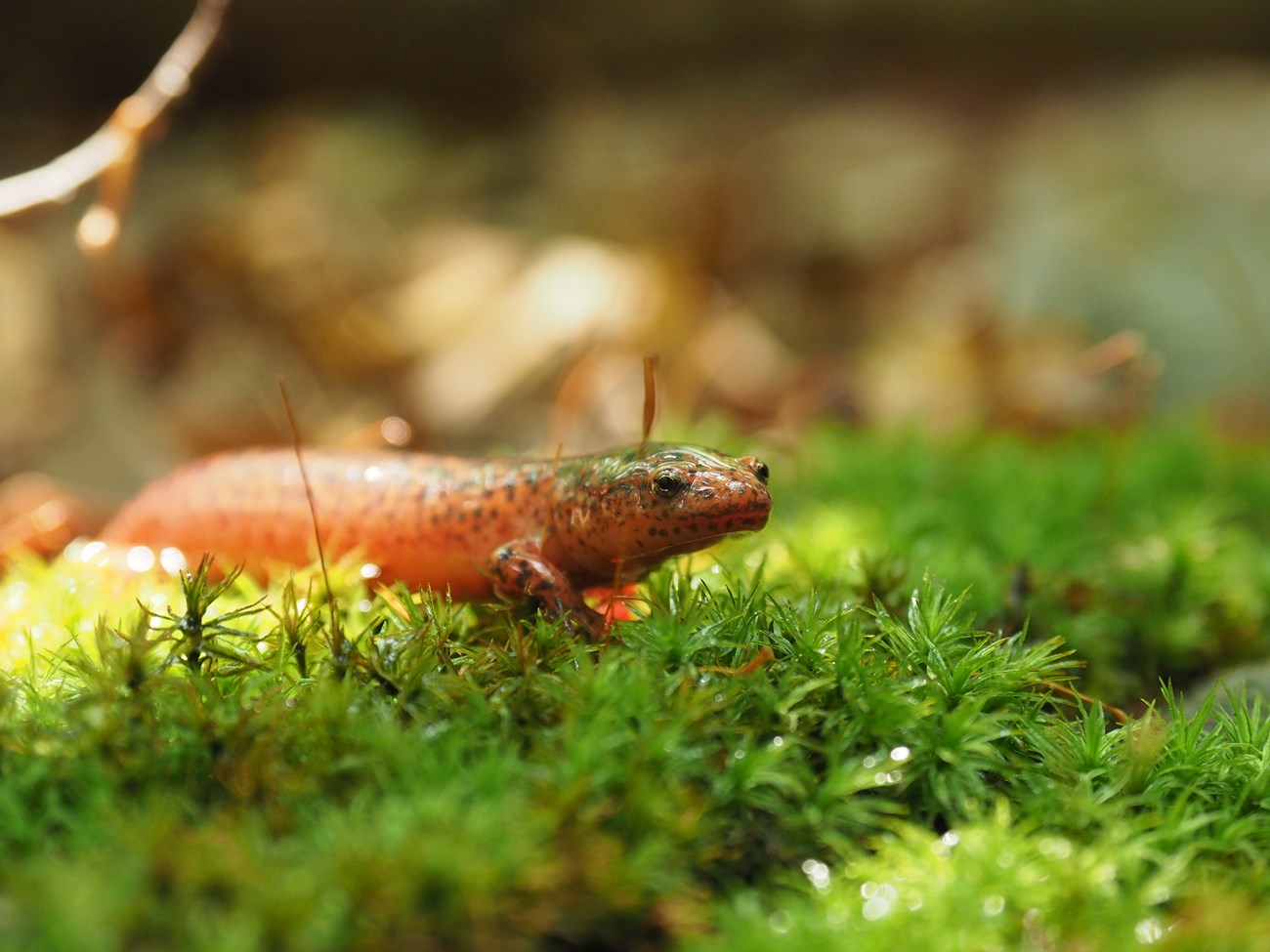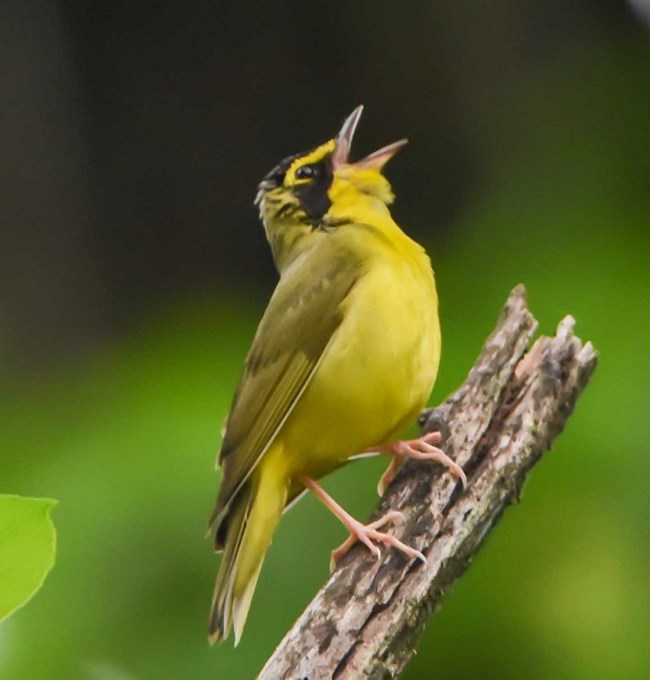 Birds
Stream Water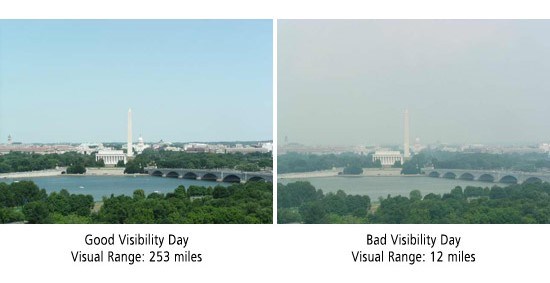 Air Quality
Last updated: October 13, 2023