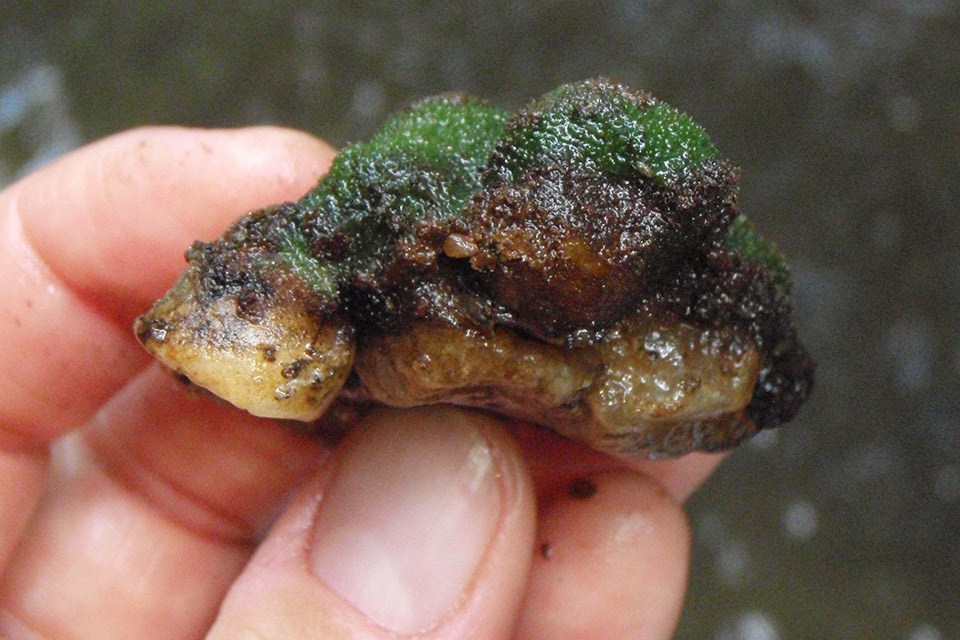 Importance
Freshwater sponges grow on sturdy submerged objects in clean streams, lakes, and rivers. Because they are sensitive to water conditions, their presence indicates high water quality and low levels of pollutants.
Sponges are filter feeders. They obtain food from the flow of water through their bodies and from symbiotic algae. They also serve as food for ducks, crayfish, and a variety of macro-invertebrates including caddisflies, midges, lacewings, and spongillaflies.
Of the phylum Porifera to which all sponges belong, only one family (Spongillidae) occurs in freshwaters of the United States, the rest are found in marine environments.