Ranger-led Programs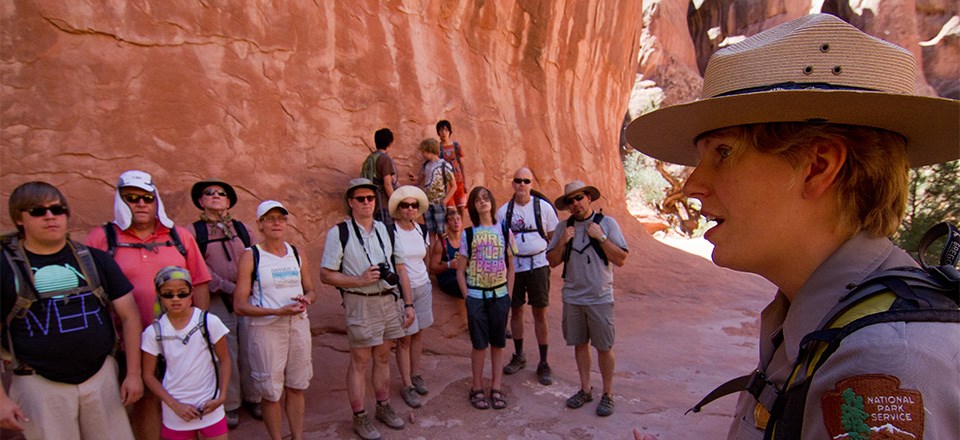 Ranger Programs
Rangers and volunteers normally offer a variety of programs every day, spring through fall. Program types, times, and locations vary throughout the year and may change due to weather or other factors.
Program Schedules

Patio Talk
15-20 minutes; Arches Visitor Center patio
Free; all ages welcome. No advance reservation
Start date TBD
Guided Walk
45-60 minutes; The Windows Area
Moderately easy one mile (1.6 km). Some uneven surfaces.
Free; all ages welcome. No advance reservation.
Bring water, sunscreen, and a hat.
Start date TBD

Evening Program
45-60 minutes; Devils Garden Campground Amphitheater
Free; all ages welcome. No advance reservation.
We will not offer campground evening programs during stargazing events.
Starting in June


Fiery Furnace Hikes
Physically demanding hikes, for ages 5 and up only. You must purchase tickets in advance. See full schedule and more information.

9:30 am
M-F starting May 16
Daily starting June 6
Reservations required
Special Events
Look for other events like stargazing, arts, and other activites on our events calendar.
Calendar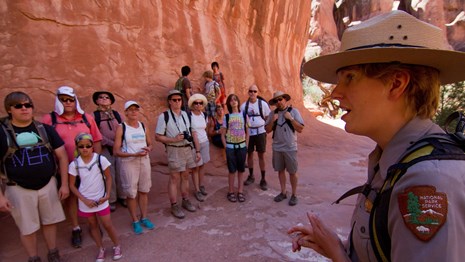 Fiery Furnace: Go with a Ranger
We offer ranger-guided hikes into the Fiery Furnace spring through fall. Reservations are required.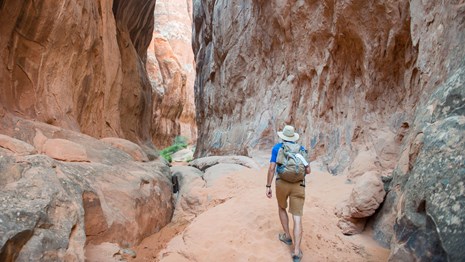 Fiery Furnace: Go on Your Own
You can enter the Fiery Furnace on your own with a permit. We offer limited numbers of permits each day.


Last updated: May 5, 2022