Arches National Park Timed Entry Pilot
Visit our keyboard shortcuts docs for details
Duration:

2 minutes, 26 seconds
Arches has some big news! From April 3 to October 3, 2022 Arches will implement a temporary, pilot timed entry system to help manage traffic and improve visitor experiences. In this video, Rangers help you plan your next trip and outline what you'll need to enter the park.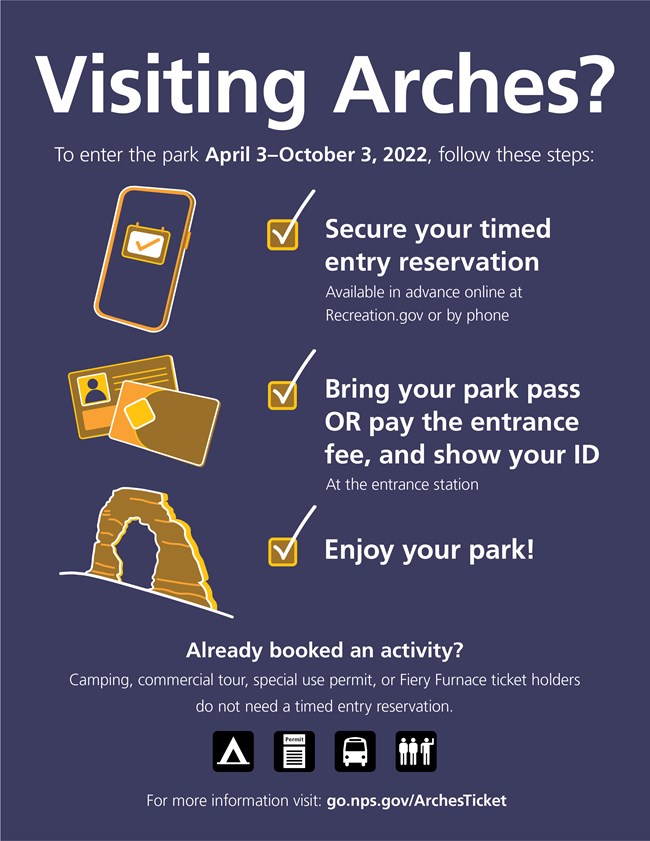 What You Need
To enter the park from April 3 through October 3, 2022, visitors will need three things:
Photo ID

Park Entrance Fee OR valid Park Pass (includes Annual, Senior, Access, Military, 4th Grade, or Volunteer passes). See all qualifying Entrance Fees and Passes.
Ticketed entry will run from 6 am to 5 pm daily. Those without a reservation may enter the park before 6 am or after 5 pm. The park is open 24/7.
Already Booked an Activity?
Timed Entry Tickets will not be required for those with camping, backcountry, Fiery Furnace, or special use permits; nor those with concessions contracts, commercial use authorizations, or academic fee waivers.
You Shared, We Listened
Between 2009 and 2019, visitation to Arches National Park grew over 66 percent, from 996,312 to 1,659,702 visitors per year. This dramatic rise in visitation has increased entrance line wait times, parking lot congestion, and crowding on trails, which can negatively impact visitor experiences, visitor safety, and park resources.
The NPS met with the public in two September 2021 virtual public meetings to discuss potential solutions to these challenges and solicit comments about congestion management during a 30-day comment period from September 5–October 5, 2021.
After reviewing comments from members of the public, stakeholders, and elected officials, the NPS determined that a temporary timed entry pilot could help Arches proactively pace visitation into the park.
Timed entry reservations may provide more reliable park access and improve visitor experiences—all while protecting Arches' extraordinary landscape.
One of Several Possible Solutions
Timed entry is only one out of a variety of possible future congestion management solutions. Data collected over the duration of the pilot will inform timed entry's viability as a component of a longer-term visitor access strategy.
Ready to Make a Timed Entry Reservation?
Explore the following links to make your reservation, purchase passes, and learn more about the timed entry system.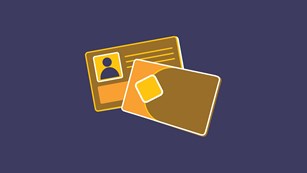 Purchase Your Park Pass or Entrance Fee
Find a full list of qualifying passes and entrance fees here.
Last updated: May 23, 2022