Camping

FIRE RESTRICTIONS
Fire restrictions are currently in effect for all national park sites in southeast Utah. Wood and charcoal fires are prohibited.
tall, stone formations with cars and trailers beneath them
A campsite parking area with rock outcrop above it
a paved campsite with a large blue accessible image painted on the ground
a campsite with picnic table and fire ring
an amphitheater with benches and a screen
several benches sit in a semi circle with a broad, stone arch in the background
A small, brown building with men's and women's restroom signs and an outdoor sink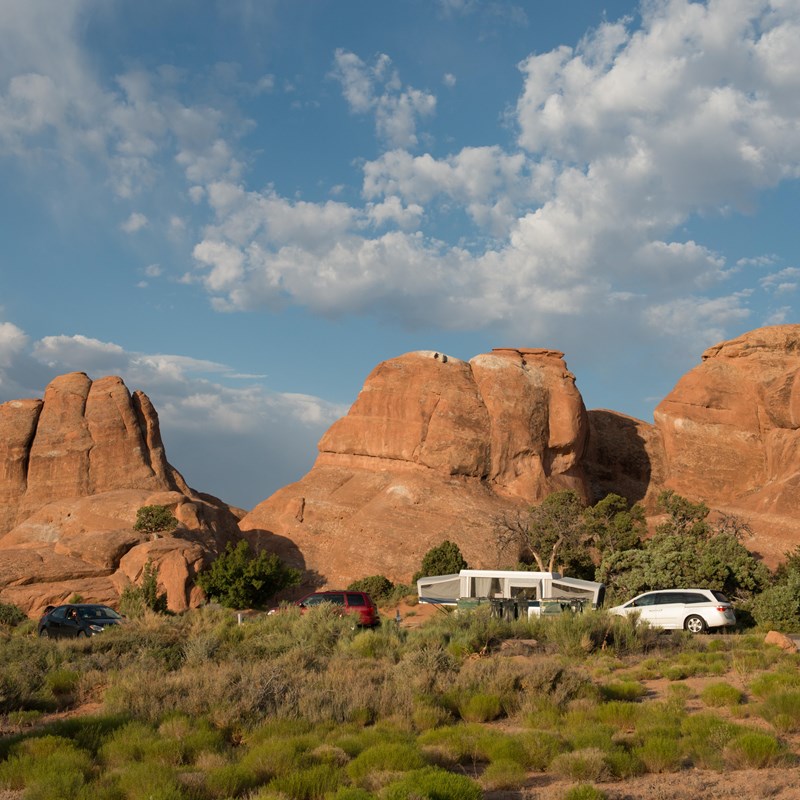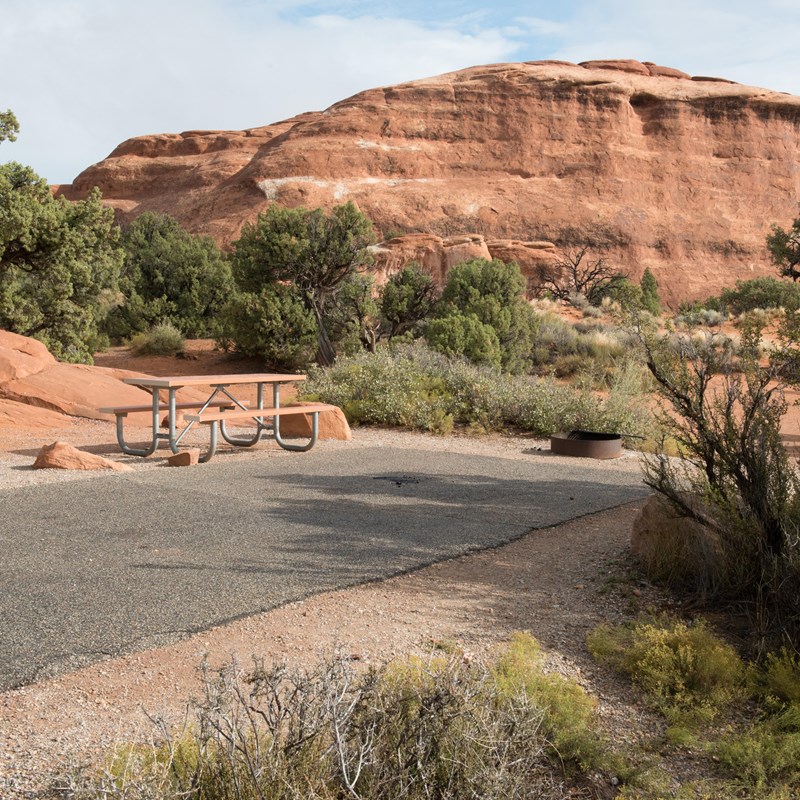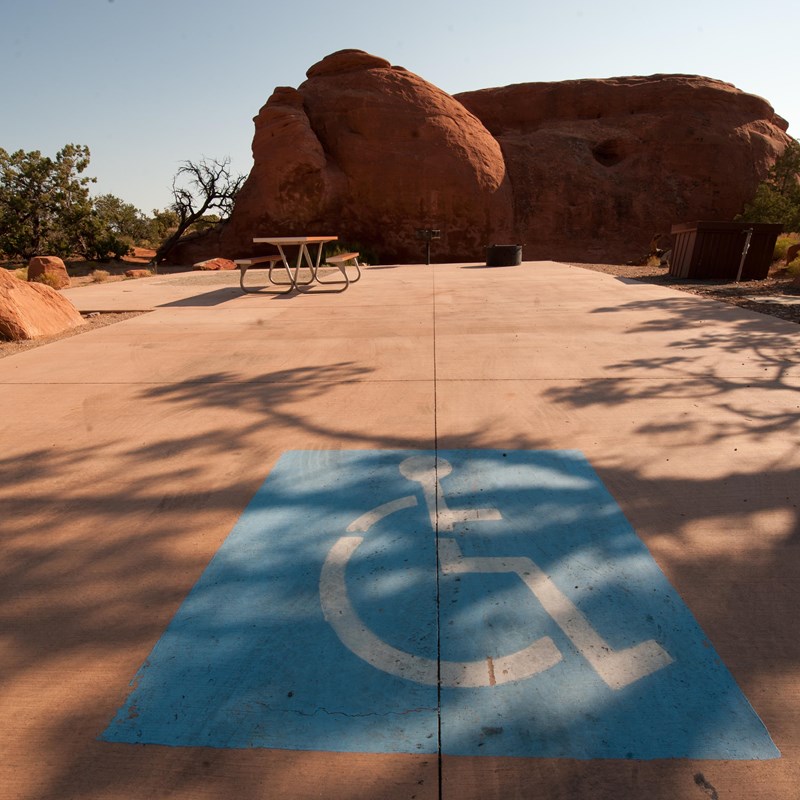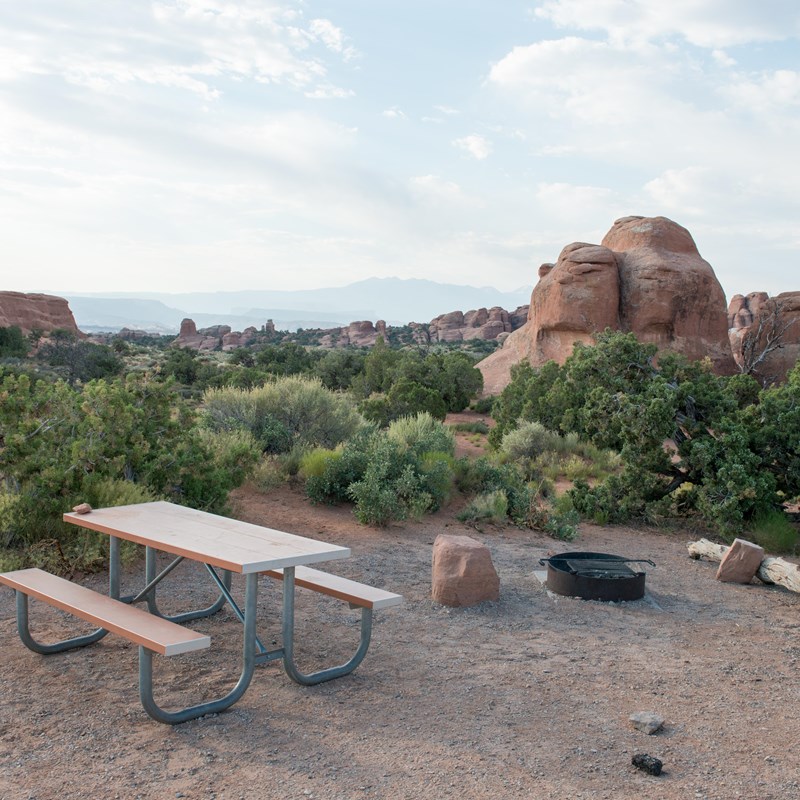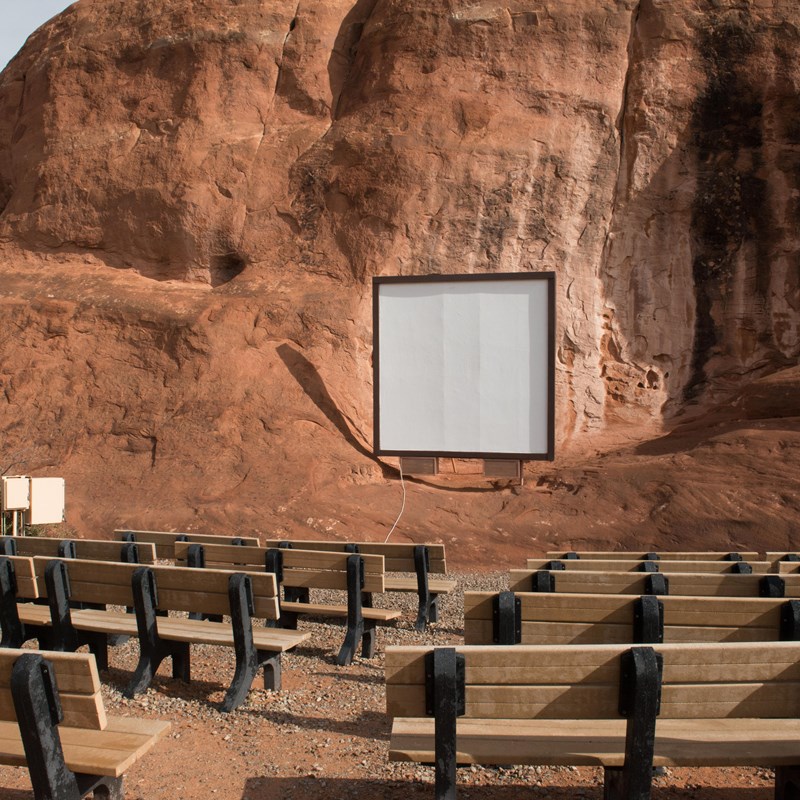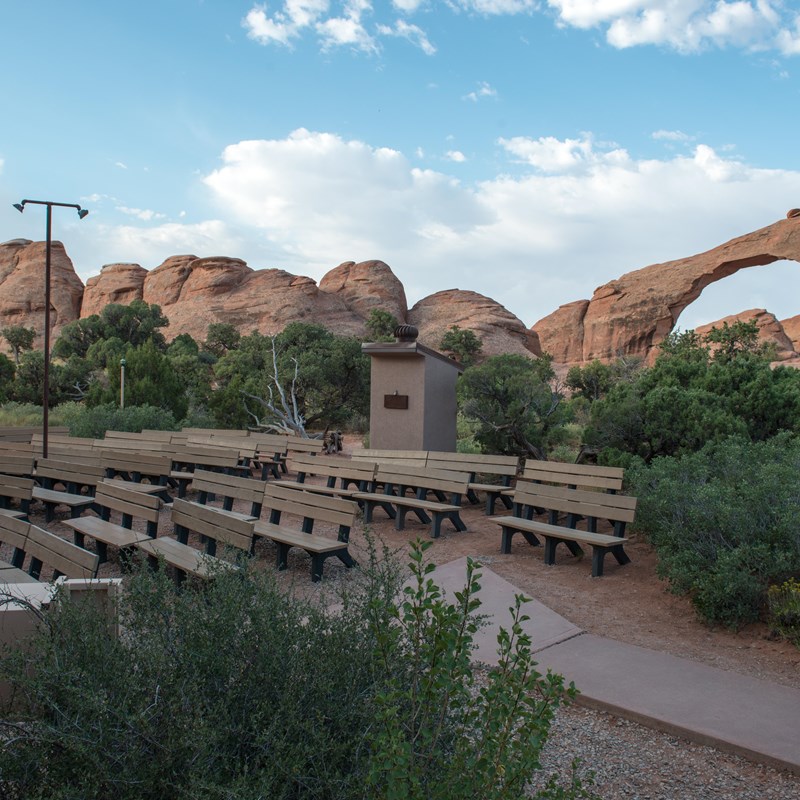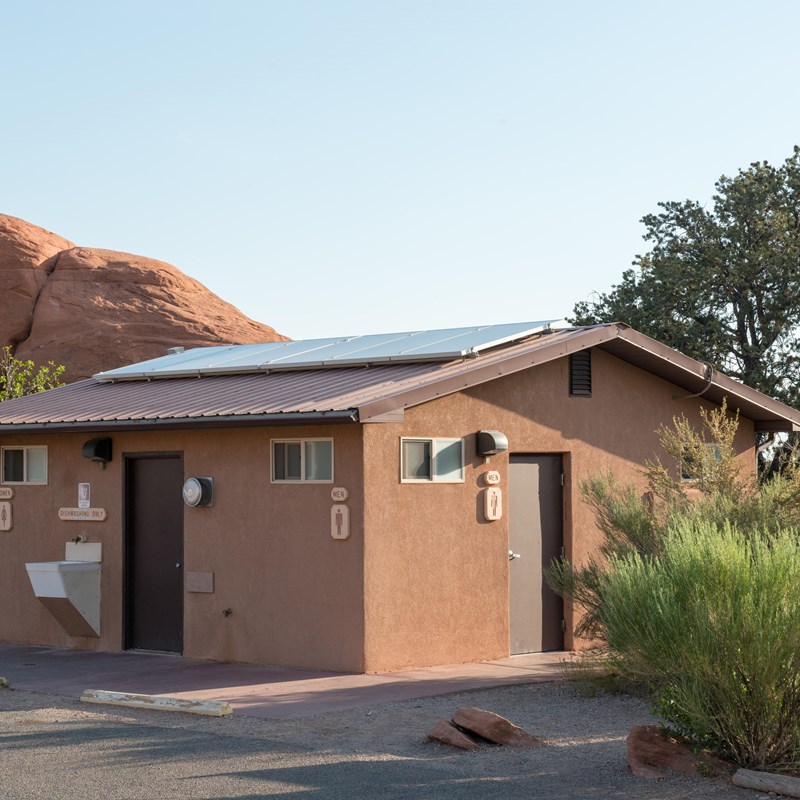 Devils Garden is full. Where else can I camp?
There are many other campgrounds in the Moab area, and it helps to plan ahead. First-come, first-served campgrounds near Moab can fill by mid-morning during the busy season and all holiday weekends. If you're arriving in the evening, you may have to make other arrangements.
There are some campgrounds in the area that take reservations. For a complete list of area campgrounds, visit www.discovermoab.com.
Ranger Programs
Rangers may present evening programs in the campground amphitheater spring through fall. Check at the visitor center for topics and schedules.


Last updated: June 15, 2018