News Release
2022 Community Artist in the Parks selected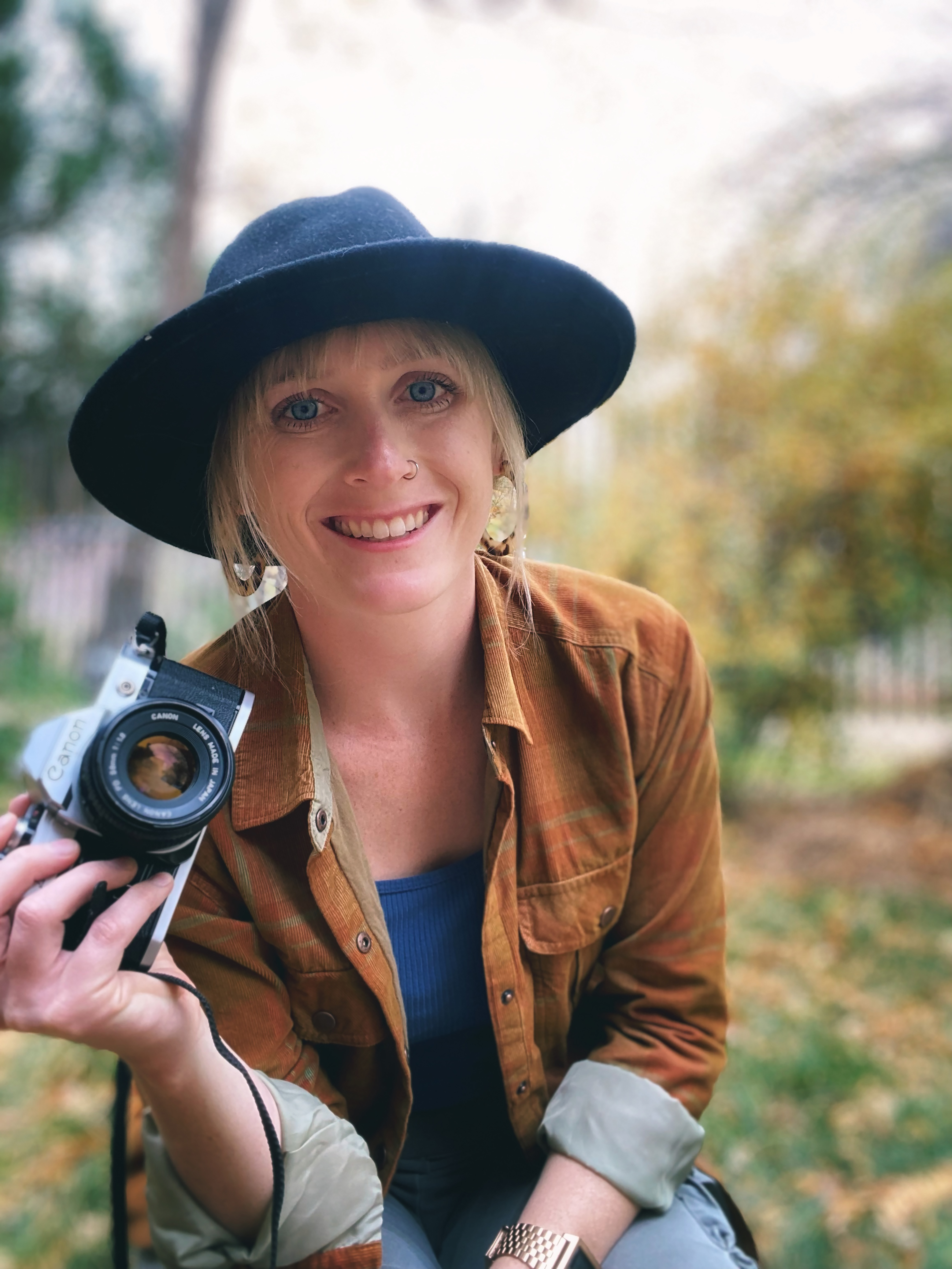 News Release Date:
December 2, 2021
Contact: Karen Garthwait
MOAB, Utah—The National Park Service Southeast Utah Group is pleased to announce Samantha Metzner as the 2022 Community Artist in the Parks (CAIP).
Artist and photographer Samantha Metzner specializes in historic and alternative printing processes, most notably cyanotypes. She is only the second photographer chosen in the history of the program and said she is "absolutely thrilled" to have been selected. "I'm looking forward to following in the footsteps of the amazing artists before me, while also bringing my own process of hand-made photographs into the mix."
Created in 2009, the CAIP program highlights the connections between local artists and the surrounding landscapes, particularly Arches and Canyonlands national parks and Hovenweep and Natural Bridges national monuments. Participating artists must reside in Grand, San Juan, or Montezuma counties.
As the Community Artist for 2022, Samantha Metzner will create original work within the parks for a minimum of 24 hours per month, April through October, and share her inspiration and creative process with visitors. Her works will be sold in the Canyonlands Natural History Association bookstores at Arches and Canyonlands national parks during her tenure.
For more information about the program and a schedule of upcoming Community Artist activities, visit go.nps.gov/CAIP. Inquires may be directed to Karen Garthwait at 435-719-2142 or emailed to Karen_Garthwait@nps.gov. Chad Niehaus, the Community Artist in the Parks Liaison, may also be contacted for program information via email at Chad@moabart.com.
- NPS -
Last updated: January 25, 2022