2022 Community Artist Samantha Metzner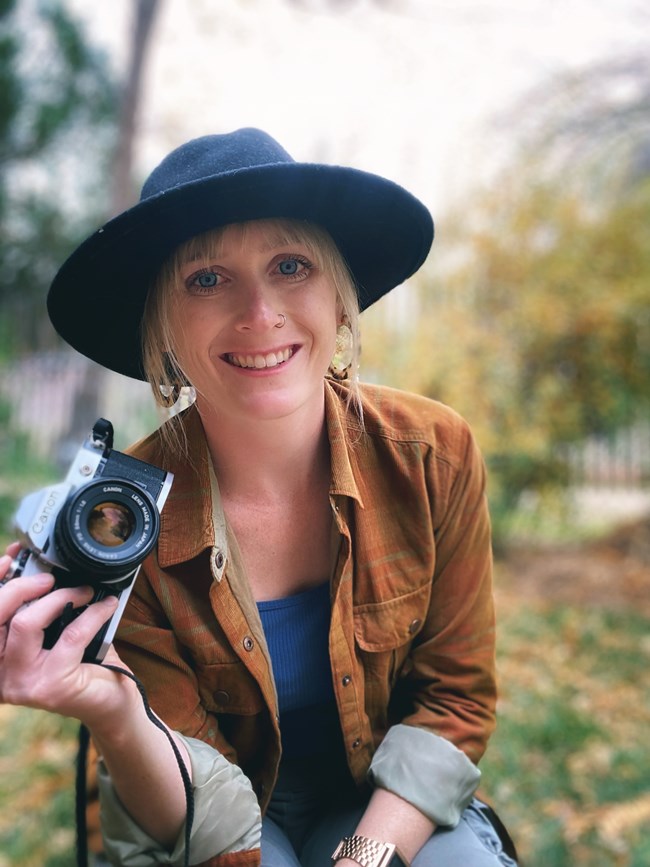 Sam Metzner is an artist and photographer currently based in Moab, UT. She specializes in historic and alternative photographic printing processes, most notably cyanotypes. She is consistently inspired by the process of creating hand-made photographs and revels in the fact that no two will ever be exactly the same. Her current work revolves around the playful yet timeless exploration of landscapes and iconic scenery in Moab. Sam received her Bachelors of Art in Photography from Guilford College in 2015. She moved to Moab from North Carolina originally to work in wilderness therapy but stayed because of the wonderful community and magical desert landscapes.
"I'm absolutely thrilled to be selected as the 2022 Community Artist in the Park! It really is such a huge honor and I'm looking forward to following in the footsteps of the amazing artists before me, while also bringing my own process of hand-made photographs into the mix. I'm very much looking forward to exploring my medium of cyanotypes within this program and sharing that with the public."
Check back in Spring 2022 for the dates of the artist's park visits.
Search Filters
By Park
By State/Territory
By Event Type
Last updated: December 2, 2021