Do Business With Us
Commercial Use Authorizations
What is a Commercial Use Authorization?
A Commercial Use Authorization (CUA) is a business permit with the National Park Service. It authorizes you to conduct commercial activities and to provide specific visitor services within a national park. We will only issue CUAs for activities that:
You must have a CUA if you or your organization provide services that:
take place at least in part in the national park area,
use park resources, and
result in monetary gain.
You may not conduct commercial activities in the park without a valid CUA or in a manner inconsistent with the terms of the CUA.
2022 COVID-19 CUA Guidance:
Guide Orientation Video:
Visit our keyboard shortcuts docs for details
Duration:

6 minutes, 15 seconds
Millions of visitors come to the Southeast Utah Parks each year and seek out knowledgeable guides to aid them in their experience. As a commercial guide, it is your responsibility to keep the members of your group safe while also providing a worthwhile experience. Please ensure all tour guides watch this video before taking guests into the park.
Authorized Services
Arches National Park authorizes the following Road-based Commercial Tours and Non-road-based Commercial Activities with an approved Commercial Use Authorization (CUA):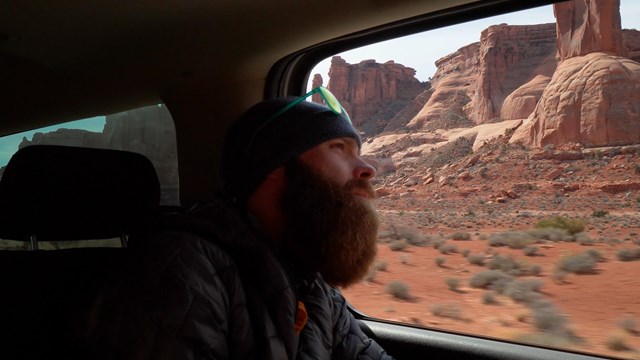 Road-based Tours
Road-based Commercial Tour Conditions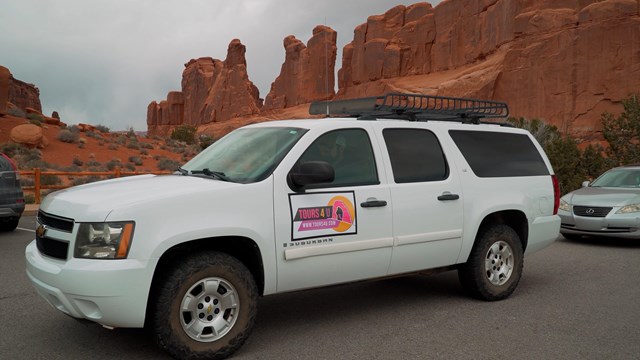 Taxi & Trail Shuttle
Road-based Commercial Tour Conditions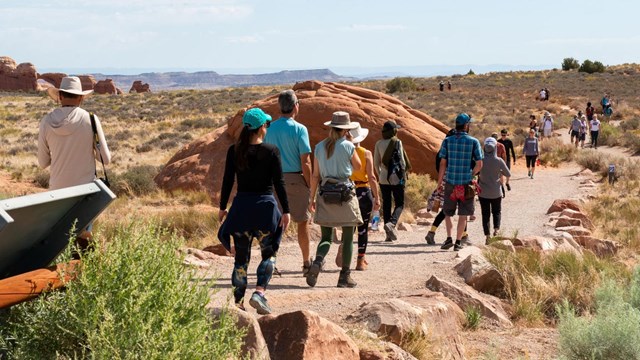 Guided Interpretive Day Hikes
Non-road-based Commercial Activities Conditions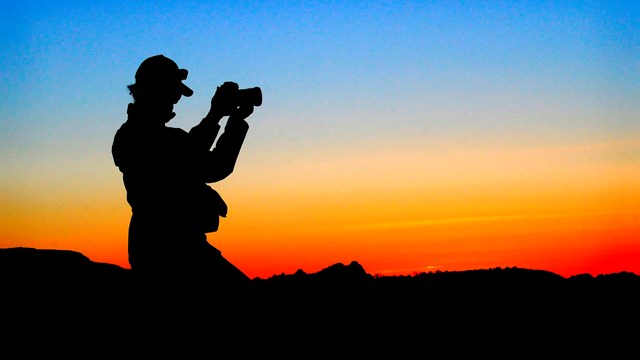 Still Photography & Art Instruction
Non-road-based Commercial Activities Conditions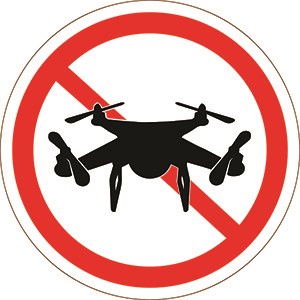 Services NOT permitted
Drones

Motorcycle tours

Delivery or pickup of any out of park rentals, including but not limited to:

RV's, ebikes, bikes, vehicles, camping gear, etc...
How much does a CUA cost?
The application fee is $300 per CUA for each national park area listed in the application. Payment must be processed through Pay.gov.
The National Park Service is authorized to recover, associated management and administrative costs associated with CUAs. The CUA fee covers the costs of processing and administering your application as well as overseeing the operational, safety, and environmental requirements stipulated in the permit.
2023 Update:
CUA application fees will remain in the same in 2023. CUA Fees for 2024 are being evaluated to ensure cost recovery for program administration.
How do I apply for a CUA?
Step 1
Download and complete the CUA application [725k, accessible PDF]
You can use one application to request CUA(s) for: Arches National Park, Canyonlands National Park, Natural Bridges National Monument, and Hovenweep National Monument
Step 2
Pay a non-refundable fee of $300 for each type of commercial service you are providing in each park you operate in.
Applicants will submit payments via Pay.gov only. Do not send checks. To make a payment:

Enter "SEUG" in the Pay.gov search window.
Find Southeast Utah Group – National Parks Commercial Use Authorization Fees – click "continue."
Fill all applicable fields on the payment form.
Enter a total dollar amount of $300 for each commercial service in each park you are applying for.
Save your payment confirmation; you will submit this with your application.
Step 3
Submit the following to the commercial services email address listed in the application document. If you have questions, please email: SEUG_CommercialServices@nps.gov
Your completed CUA application.
Payment confirmation. Include the Pay.gov confirmation of payment.
A current General Liability Certificate of Insurance documenting adequate General Liability coverage for the type of activity you will be conducting. The minimum coverage for commercial use is $1,000,000. The insurance certificate must name the United States of America as an additional insured as well as specify that the service authorized by the permit is covered by the insurance policy.
Current Automobile liability insurance that complies with the minimum coverage required by Utah state law. The insurance certificate must name the United States Government as additional insured. See CUA conditions listed above for minimums.
Copies of CPR/First cards for guides of non-road-based CUA activities.
At least one guide in each day-use, non-road based CUA group must have a American Red Cross Standard First Aid Card or its equivalent and a current CPR card in his/her possession while in the park. Copies of those cards must be sent in with your application. Road-based tours do not need to have a guide with first aid or CPR card.
Incomplete packages cannot be processed.
Sample Acknowledgement of Risk Form
CUA holders may not require clients to sign a waiver of liability statement or form, insurance disclaimer and/or indemnification agreement. They may request or require clients to sign an acknowledgement of risk statement or form prior to participation. You can download a sample. [178k Accessible PDF]

For more questions, contact the Southeast Utah Parks CUA program manager: SEUG_CommercialServices@nps.gov
Last updated: April 14, 2023