Leave No Trace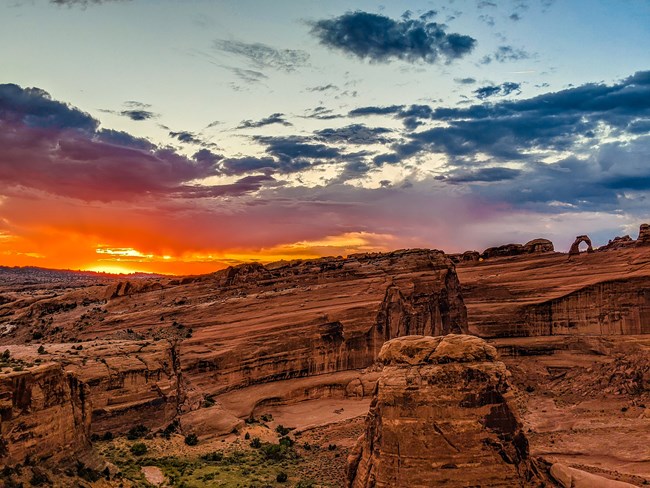 Arches National Park is a destination for over 1.5 million people a year. Numbers like that can have a huge impact on the landscape. No matter your experience in the outdoors, we all play a role in protecting and preserving public lands. The Seven Principles of Leave No Trace are helpful guidelines to minimize your impact here at Arches or anywhere you visit.

1. Plan Ahead and Prepare
2. Travel and Camp on Durable Surfaces
3. Dispose of Waste Properly
4. Leave What You Find
5. Minimize Campfire Impacts
6. Respect Wildlife
7. Be Considerate of Other Visitors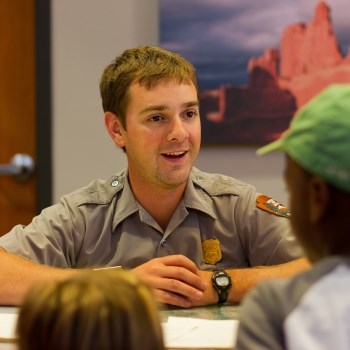 1. Plan Ahead and Prepare
Research the park and current conditions prior to your visit.
Plan your trip activities to match the goals, skills, and abilities of you and those in your group.
Know the regulations and special concerns for the areas you'll be visiting.
Bring enough water, a map, food, and appropriate gear so you don't need rescuing. Dozens of hikers at Delicate Arch and Devils Garden get in trouble every year from a lack of preparation.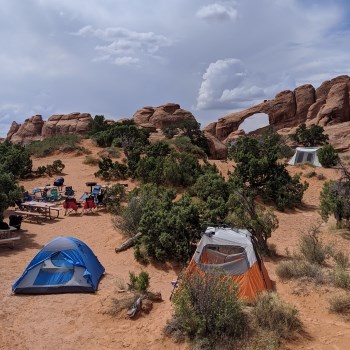 2. Travel and Camp on Durable Surfaces
Concentrating your activity on non-vegetated durable surfaces (e.g. a trail, rock, a drainage path, or pavement) spares vegetation, sand dunes, and soil crust from damage. These features contribute to the overall health of the ecosystem.
Don't walk through desert puddles, or potholes, whether they are wet or dry. They are home to sensitive living organisms.
Whether in a campground or in the backcountry, make sure to set up camp in designated locations.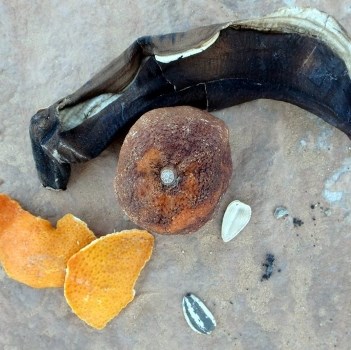 3. Dispose of Waste Properly
"Pack it in, pack it out." Don't leave behind any trash or food scraps. In arid climates like Arches, organic litter like orange peels or nut shells does not decompose quickly.
"Go before you go." Before starting a hike, use the bathroom and carry a human waste disposal bag for emergencies.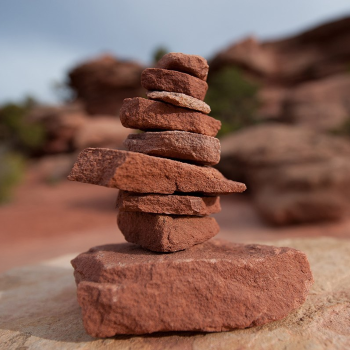 4. Leave What You Find
Chalking, carving, scratching, or painting on the rocks is considered graffiti and is illegal. It degrades the environment and the experience for all.
Cairns (stacks of rocks) mark routes in the park. Don't change existing ones or build your own, which can confuse and mislead other hikers.
Do not disturb or remove any archaelogical and/or historical sites and artifacts.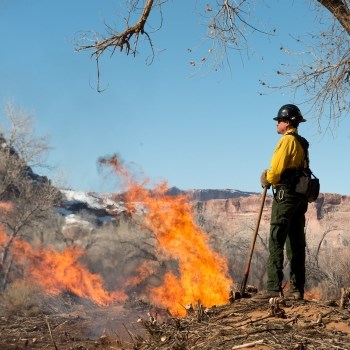 5. Minimize Campfire Impacts
Never leave a fire unattended, and thoroughly extinguish all fires.
Fires are only allowed in designated pits at Devils Garden Campground and in picnic areas. Be sure to check regulations for what is allowed.
Collecting firewood or kindling is not allowed in the park.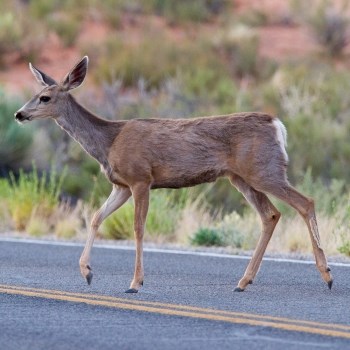 6. Respect Wildlife
Do not feed wild animals. Secure your food and trash so clever ravens can't get into it.
Keep pets under control and on a leash so they don't harm or stress wildlife. Pets are not allowed at overlooks, on trails, or in the backcountry, even in carriers.
Observe wildlife quietly from a safe distance so as to not disturb them.
Be aware of animals crossing the road.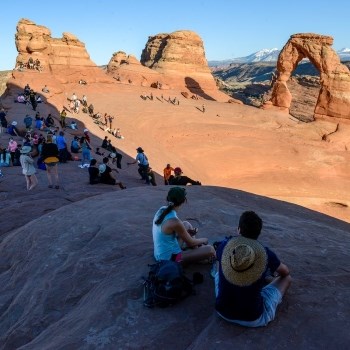 7. Be Considerate of Other Visitors
Avoid disrupting natural quiet with loud music or shouting. Remember, you share public lands with other visitors. Respect and protect the quality of everyone's outdoor experience.
Drones are not allowed in the park. They can negatively impact animals and the experience for other people.
Share the trail by walking single file and allow others to pass by stepping to the side of the trail on durable surfaces.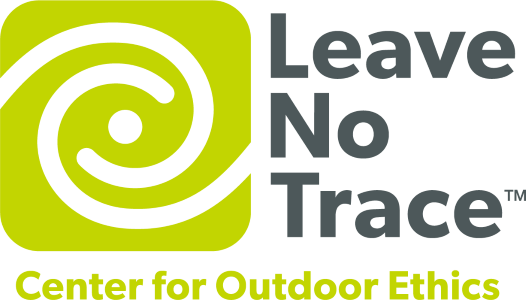 No matter where your travels take you, Leave No Trace is important everywhere. Whether you are visiting for a few hours or a few days, there are many ways that we can minimize our impact on the environment and respect the experiences of other visitors. We all play a vital role in protecting national parks and natural spaces.
Last updated: July 29, 2021