Where To Paddle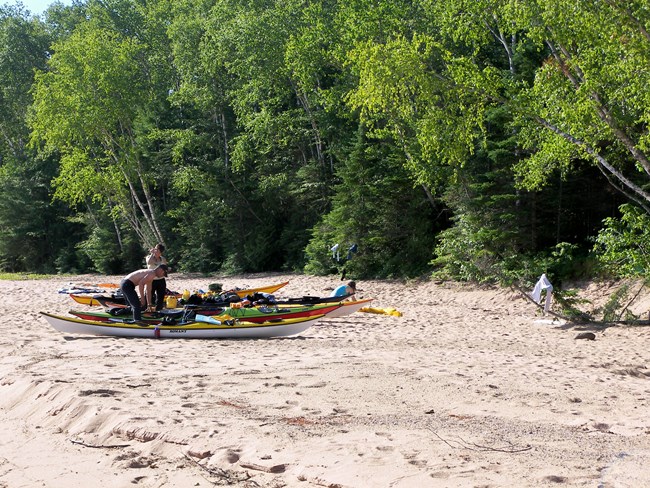 Islands
There are 21 islands you can paddle to at Apostle Islands National Lakeshore. Many of the Islands offer sand beaches, lighthouse tours, hiking, picnicking, sea caves, swimming, and overnight camping. Camping permits are required for all camping within the National Lakeshore.

Photos and descriptions of the campsites are available to see before you visit. There is a fee for camping in the park.

Camping reservations can be made online at Recreation.gov.
Mileage Chart
Distances between various mainland and island locations in miles. 
| Locations | Bayfield | Basswood Island | Bear Island-North | Bear Island-Sandspit | Cat Island | Devils Island Light | Devils Island Dock | Gull Island | Ironwood Island | Long Island | Manitou Island | Michigan Island | N Twin Island | Oak Island | Otter Island | Outer Island Dock | Outer Island-Sandspit | Raspberry Island | Rocky Island | Sand Island Light | Sand Island-E Bay | S Twin Island | Stockton Island-PI | Stockton Island-QB | York Island | Little Sand Bay |
| --- | --- | --- | --- | --- | --- | --- | --- | --- | --- | --- | --- | --- | --- | --- | --- | --- | --- | --- | --- | --- | --- | --- | --- | --- | --- | --- |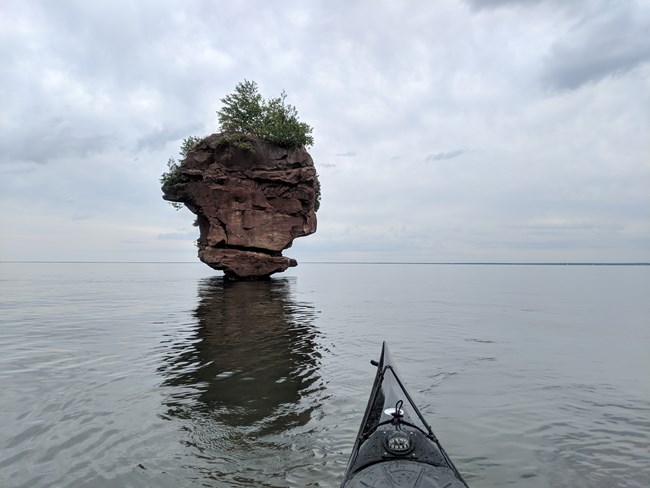 Alternative Places to Paddle
Lake Superior is known for its cold temperatures, rough seas, fog, and sudden squalls. Always observe and evaluate wind and wave conditions before entering the water. Sometimes its best to choose an alterative place to paddle for the day. The Bayfield Peninsula has multiple inland lakes, sloughs, and rivers to choose from. Some options may include:

1. Bark Bay Slough State Natural Area- coastal barrier spit and lagoon. Fishing and bird watching.
2. Long Lake - 32 acre lake in Bayfield County. Quiet waters, fishing, and bird watching.
3. Siskiwit Lake - 285 acre lake in Bayfield County. Fishing and bird watching.
4. Kakagon Slough - 71 acre water way and wetland designated as National Natural Monument and owned by the Bad River Band of the Lake Superior Chippewa Indians. Northeast of Ashland in Ashland County. Fishing and bird watching.
5. Chequamegon Bay - near Ashland and Washburn. Fishing and bird watching. Depending on wind conditions these waters can be somewhat protected.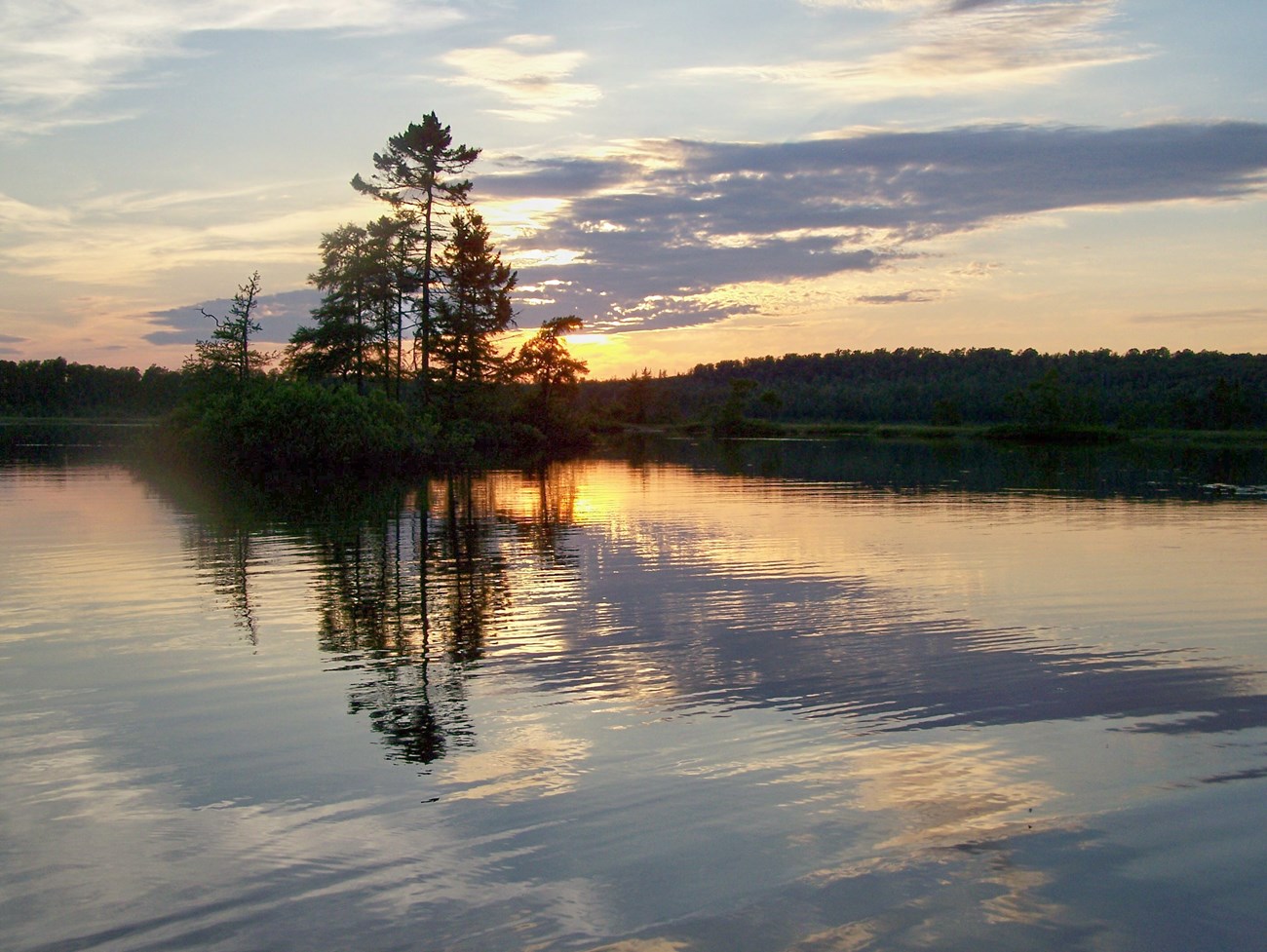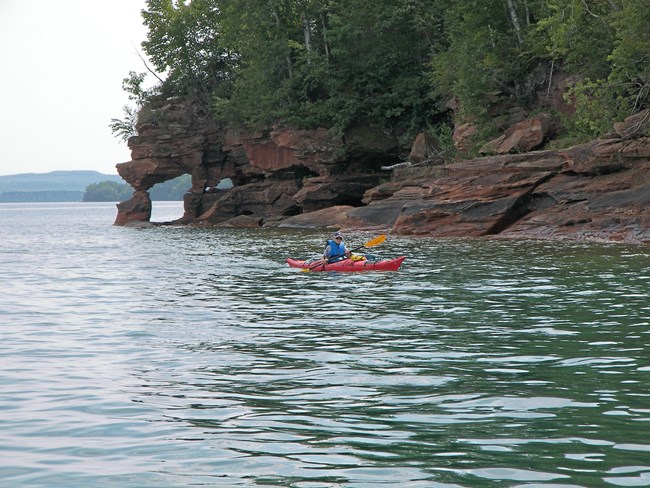 Sea Caves
Visitors are drawn to the Apostle Islands in the summer and winter to visit the sea caves and witness Lake Superior's ever changing handiwork. In the summer, the sea cave formations are best seen by boat on Devils Island, Sand Island and on the mainland near Meyers Beach.

Kayakers have had fatal accidents at the sea caves. Small open boats, canoes, open cockpit or sit on top kayaks, and paddle boards are NOT recommended. Waves coming from boats and wind are pushed against the rocks and then bounce back creating "confused waters."
Monitor the marine weather forecast.

Be constantly alter to changing conditions and consider how they might effect your trip.

Avoid the sea caves when conditions are rough.

Wear personal floatation devices, wet suits, and spray skirts.

Paddlers should not visit the caves alone. Stay together with your group.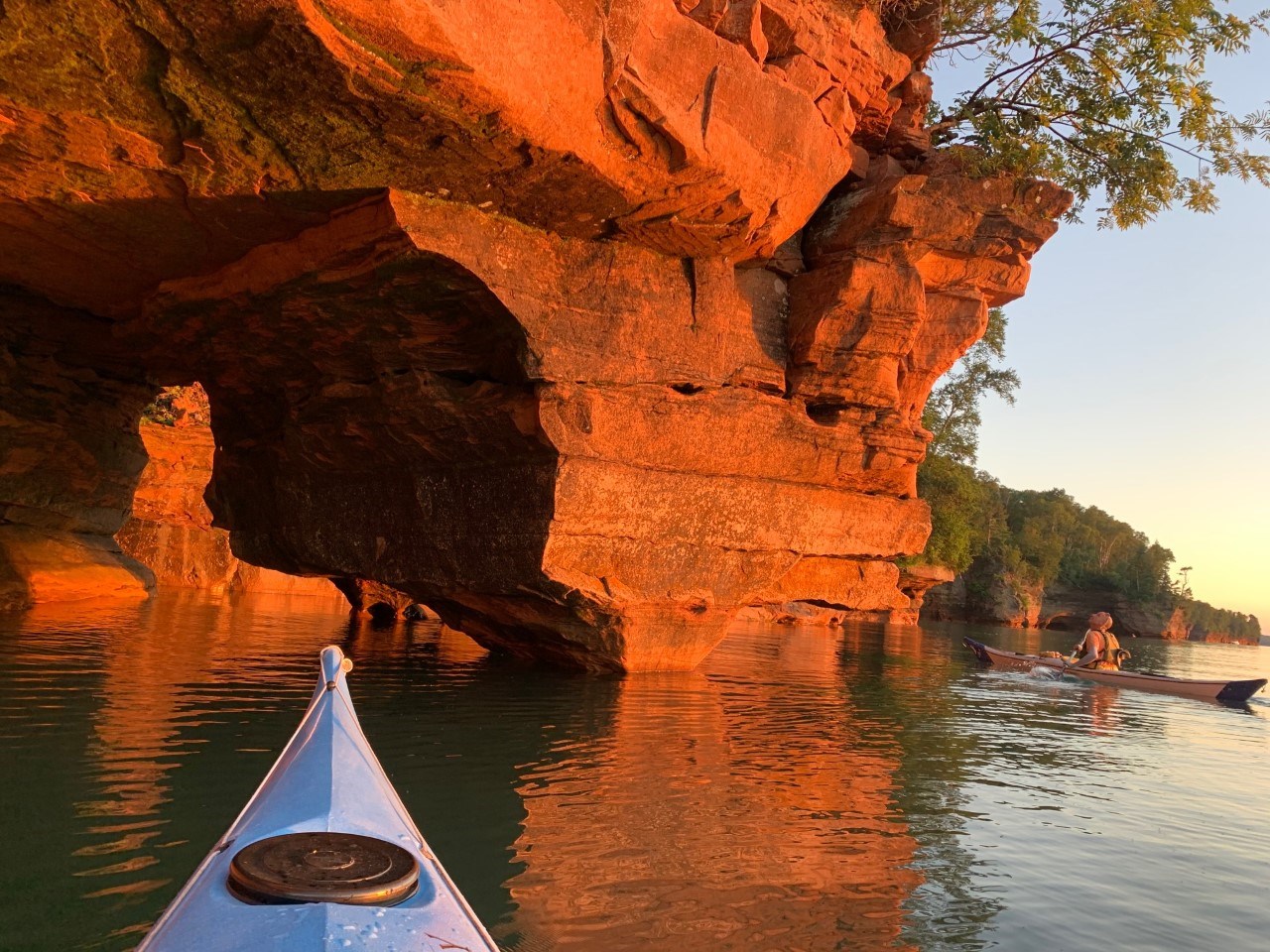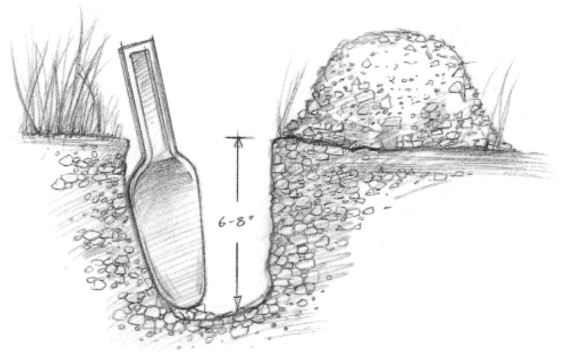 Island Ethics
Apostle Islands National Lakeshore offers visitors the opportunity to experience and enjoy a variety of natural and cultural features. Whether you are camping on the islands or just visiting for the day, respecting the land and the water is essential. Paddlers must do their part to help protect the park resources. Please follow the seven principles of "Leave No Trace" land ethics:

1. Plan ahead and prepare.
2. Travel and camp on durable surfaces.
3. Dispose of waste properly.
4. Leave what you find.
5. Minimize campfire impacts.
6. Respect wildlife.
7. Be considerate of other visitors.

Beaches are some of the park's most popular attractions. They also support fragile plant communities. Please walk near the water line or on established trails and take care not to trample beach grasses or lichen.
Do NOT place kayaks on top of fragile vegetation.

Only camp on durable surfaces and tent pad locations.

Use vault toilets wherever possible.

When vault toilets are not possible, dig a hole 6-8 inches deep and 200 feet from camp and the nearest water body for human waste. Cover the hole after use. Carry out toilet paper used.

Campfires are not allowed on the following beaches:

Julian Bay and Presque Isle Bay on Stockton Island.

Raspberry Island beaches.

Meyers Beach.

Or within 150 feet of campsites with fire receptacles.

Pack out whatever you bring in.
These leave no trace practices are caring activities designed to decrease the negative impact of users on the environment and keep the islands unspoiled for future generations.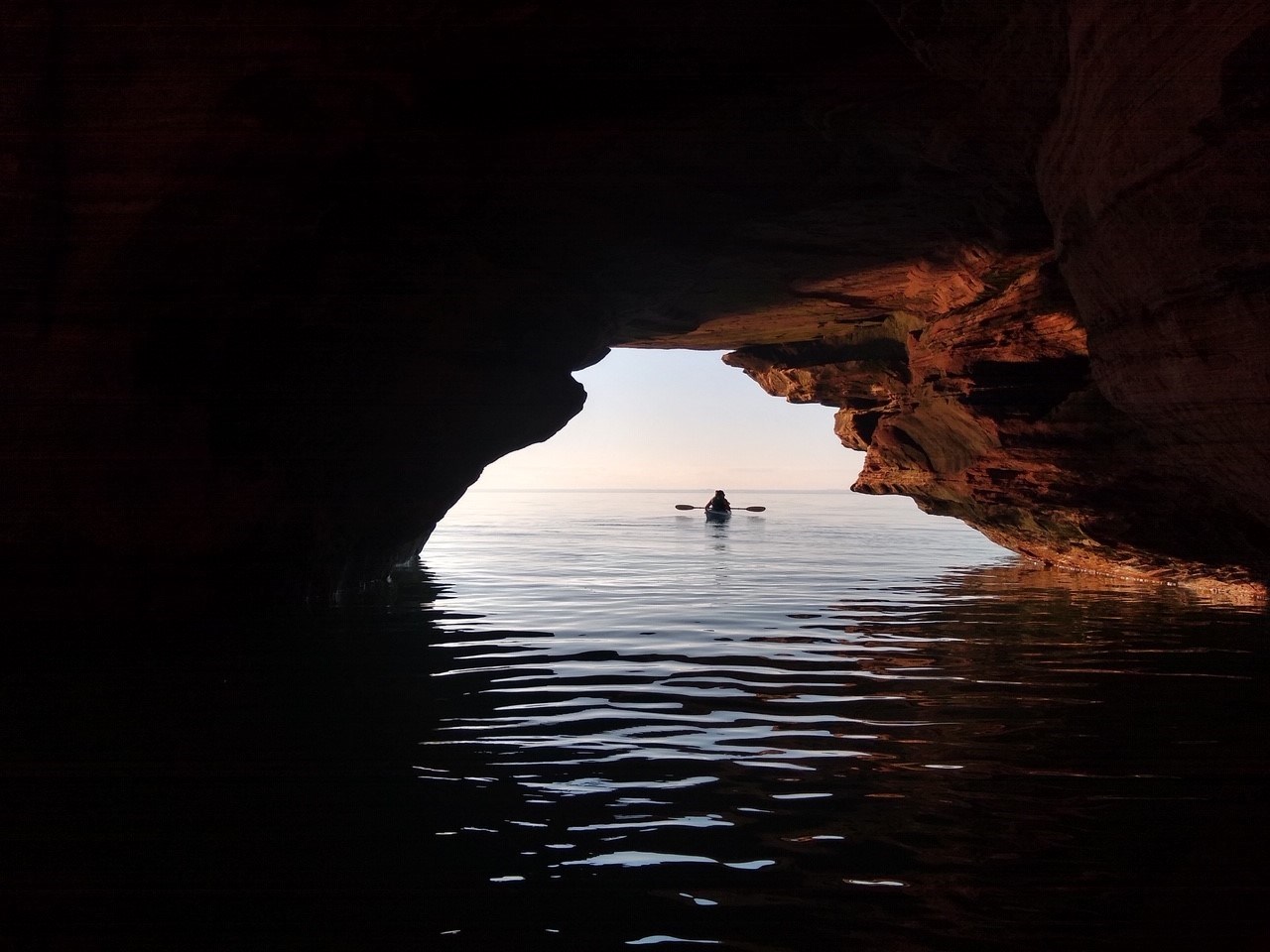 Last updated: March 7, 2022