West Woods Trail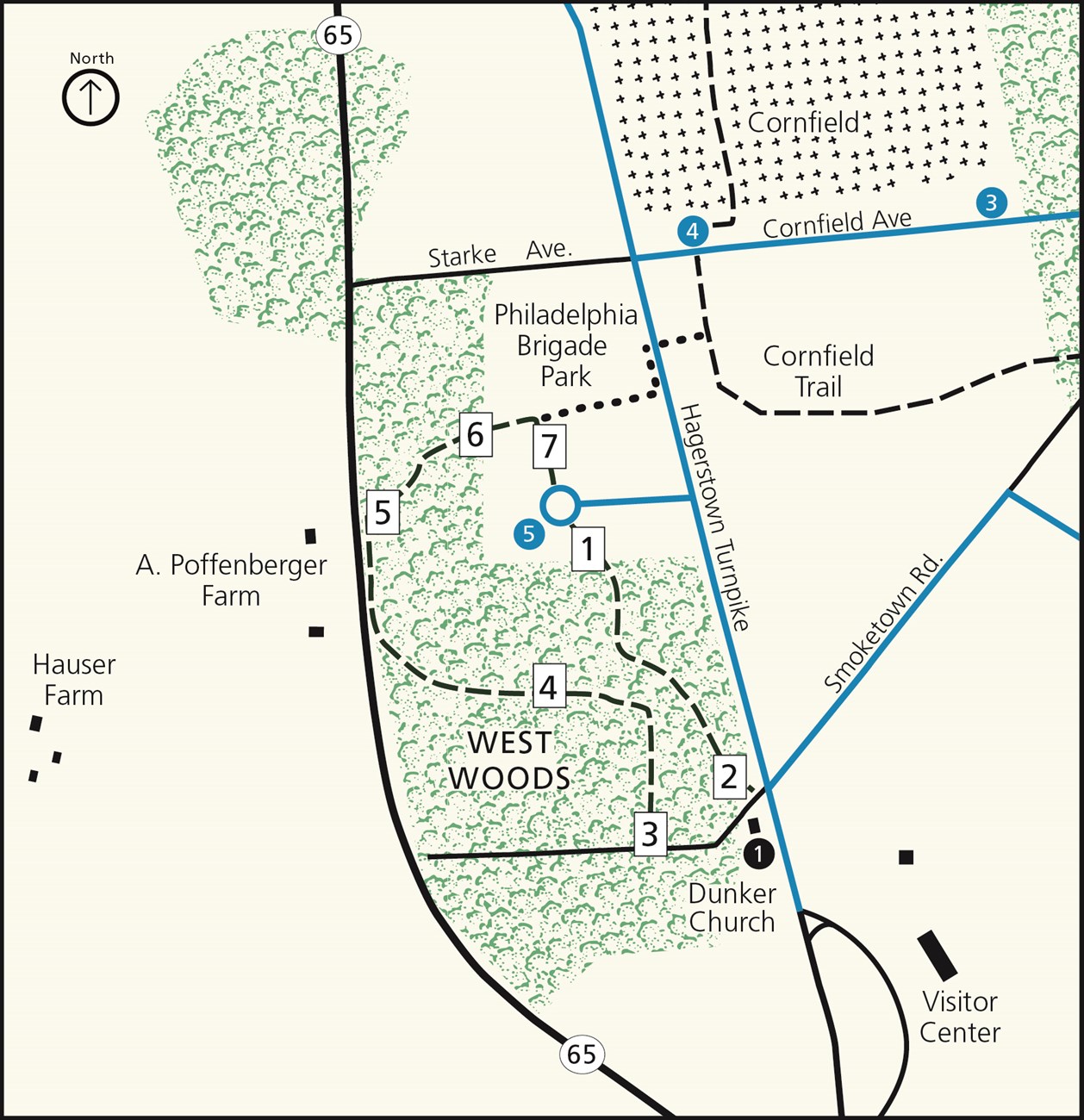 Introduction

This trail will take you to some of the key spots associated with the fighting in the West Woods and is just under a mile in length. You'll start by heading south toward the woods to the post marked one. Along the way, watch out for poison ivy along the trail and be cautious of ground hog holes. Because of the uneven nature of the terrain, you'll want to wear sturdy hiking shoes.

By about 8:45 in the morning, the Cornfield, which is to the northeast of where you are standing, and the surrounding areas were full of the wreckage of battle including hundreds of dead and dying men and Union and Confederate forces had fought themselves to a near standstill. Both the Union and Confederates were in the process of bringing up reinforcements. General Edwin Sumner's Second Corps of the Union Army was crossing Antietam Creek using the Pry Ford. On their way across, they got strung out so that they arrived at the edge of the East Woods one division at a time. John Sedgwick's division arrived first, and Sumner sent him rapidly across into the West Woods.

As for the Confederates, Lee had ordered Lafayette McLaws and John Walker's men northward from their positions in Sharpsburg. Little did they know that they would arrive in the West Woods perfectly positioned to crush the Union attack.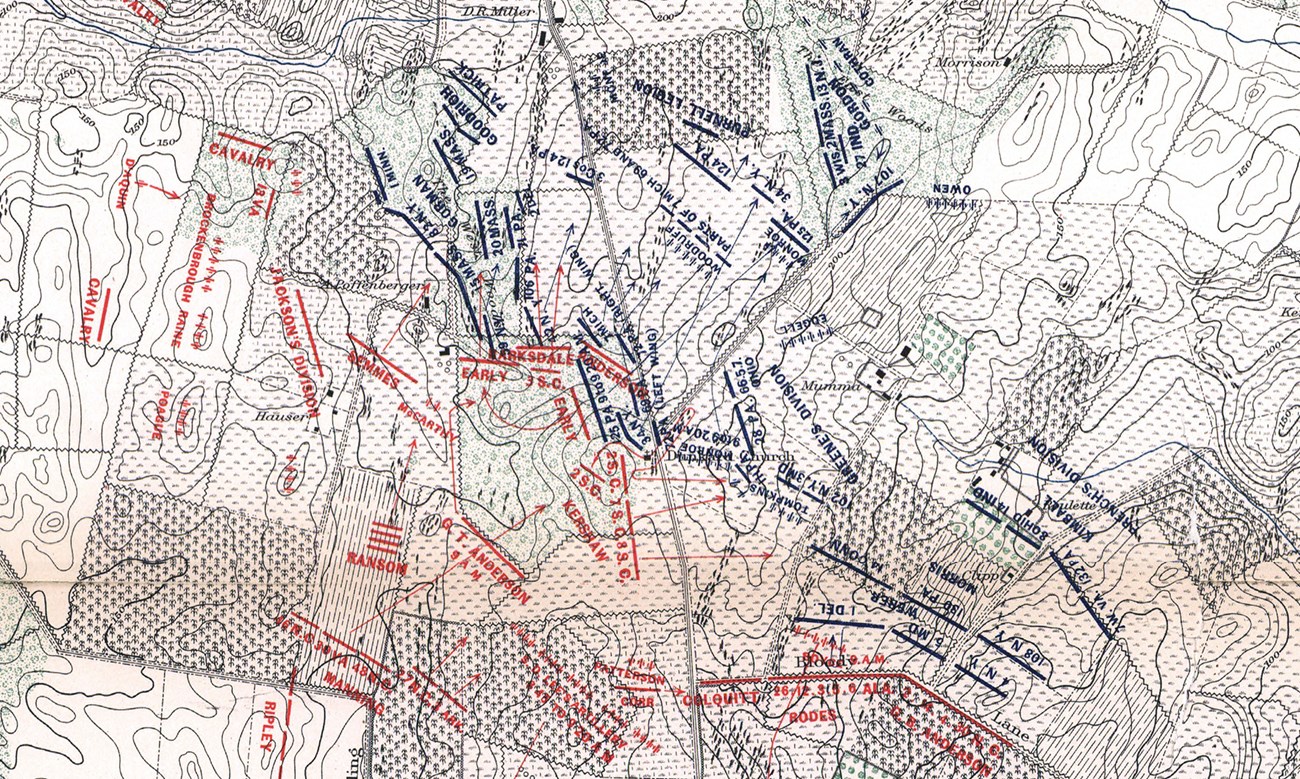 Last updated: November 24, 2021