West Woods Trail - Stop 6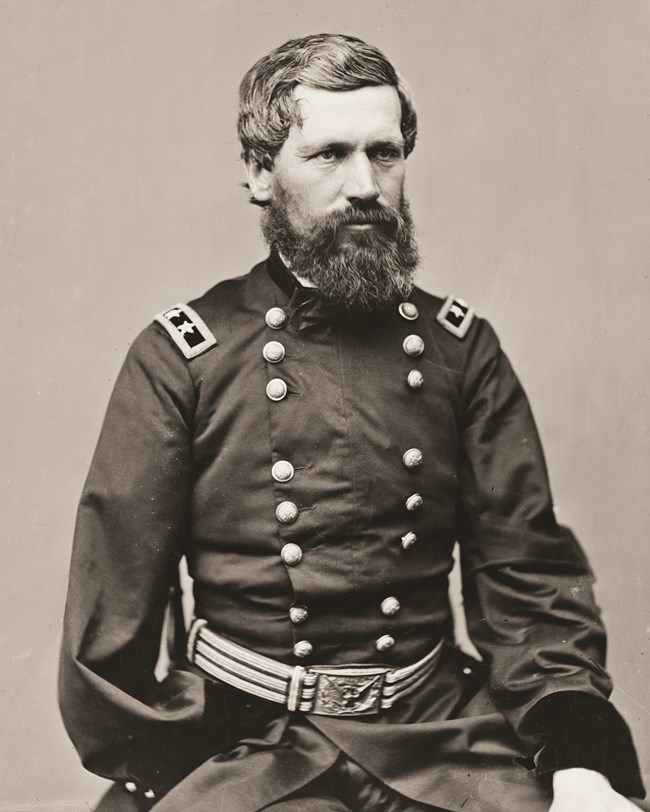 Stop 6 - "The Loss of Life was Fearful"
You have walked in the footsteps of the Confederate attack as it moved north and east, driving Sedgewick's men from the woods. As you exit the woods and into the open field, imagine the chaos and destruction that would have been visible as hundreds of soldiers ran and many more were shot down everywhere you look. Brig. Gen. Oliver Otis Howard, who commanded the Philadelphia Brigade, wrote afterward that his men "poured out their blood like water."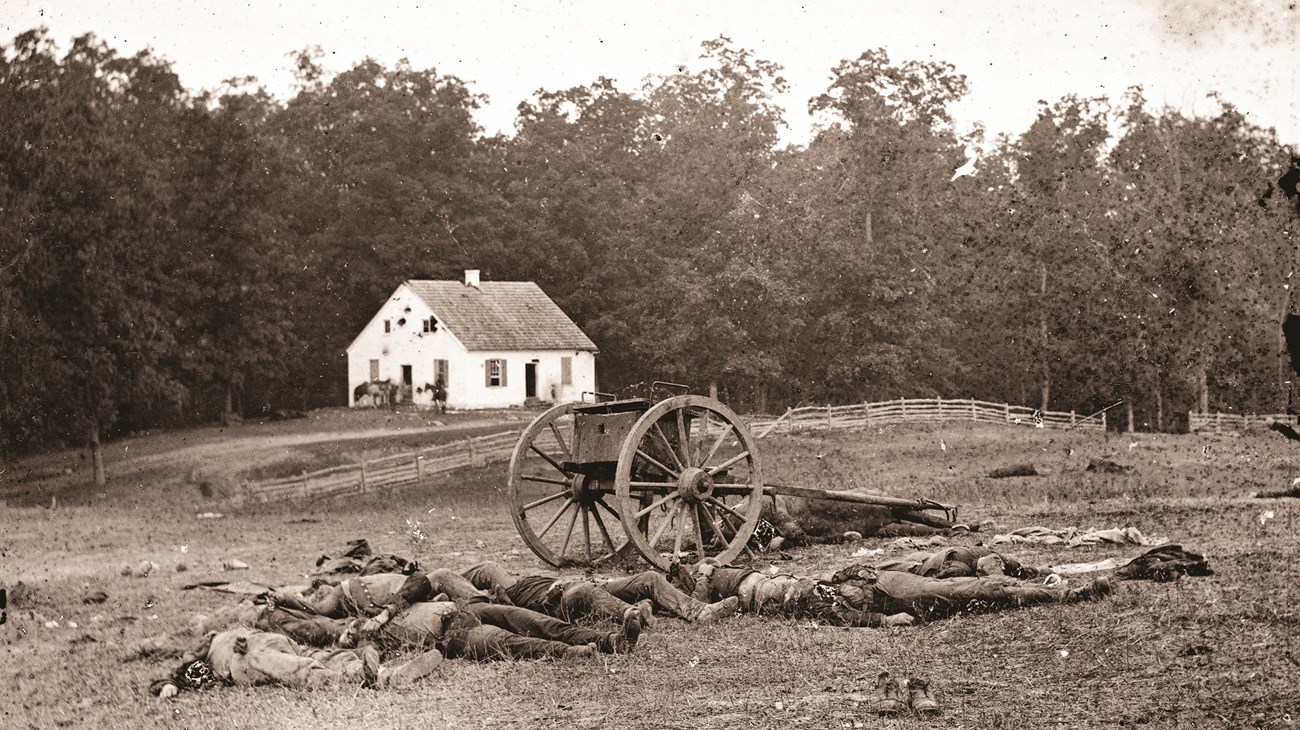 Last updated: November 24, 2021