Fees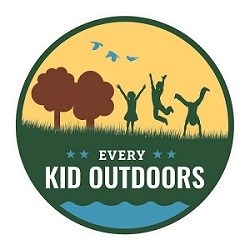 4th Grade Pass Available
Fourth grade students and their families can benefit from free admission to fee-collecting parks, public lands and waters by downloading a paper pass from the Every Kid Outdoors website. In addition, if the 4th grader would like to exchange the paper passes for a more durable "keepsake" Fourth Grade Annual Pass, they may do so at the park's visitor center from 9:00 to 4:00 daily.
Three Day Pass (As of January 1, 2020)
$10.00 Individual
$20.00 Per Vehicle
Annual Pass to Antietam Battlefield
$35.00
Valid for one year from month of purchase for Antietam National Battlefield only. Admits pass holder and passengers in a single private vehicle.
America The Beautiful Pass
$80.00
National Parks and Federal Recreational Lands Pass – This pass is available to the general public and provides access to, and use of, Federal recreation sites that charge an Entrance or Standard Amenity Fee for a year, beginning from the date of sale. The pass admits the pass holder/s and passengers in a non-commercial vehicle at per vehicle fee areas and pass holder + 3 adults, not to exceed 4 adults, at per person fee areas.
Military Passes
Free
This is a free pass to active duty military personal and their dependents. In order to qualify for the pass, the military member must present a valid Department of Defense, CAC Card. Dependents must present a valid Department of Defense ID (DD Form 1173) that identifies the dependent and his or her sponsor. Some members of the Military Reserve might not be eligible.
GROUP ENTRANCE FEES
•$100 Motor Coach/Commercial Tour Groups with 26 or more people
•$40 per passenger bus with 7-25 people
•$25 per passenger bus with 1-6 people
Bus drivers (1 per vehicle) FREE
Step on guides can be hired through our bookstore, which is operated by Eastern National. Please call (301)432-4329 to schedule a guide.
To request an Academic Fee Waiver for your group, Click here.
Last updated: December 17, 2020