West Woods Trail - Stop 7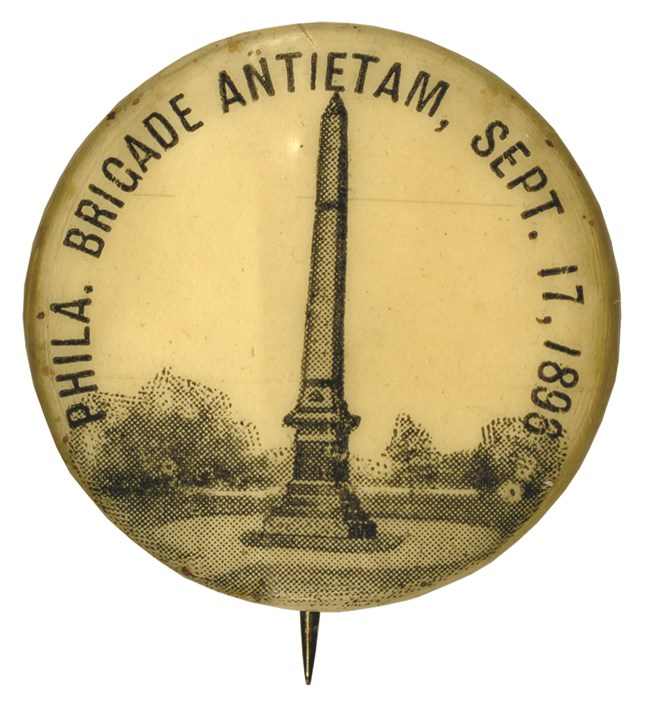 Stop 7 - The Philadelphia Brigade
At this point, we are standing near where the middle of Sedgwick's third brigade, the Philadelphia Brigade would have passed. Howard said of them after the battle, "They have poured out their blood like water." The Brigade lost 545 men in a span of about 20 minutes.
Thirty years after the Civil War, the surviving members of the Philadelphia Brigade secured a small parcel of land to place a monument and create a park to gather and remember their fallen comrades. They dedicated their obelisk monument in 1896, and the park was turned over to the National Park Service in 1940.
Capt. John Reilly spoke at the dedication of the Philadelphia Brigade Monument. He remembered September 17th, "What a slaughter was this one day battle! The valor displayed on this field by the men of the north and the south had never been equalled by the armies of other nations. Here we met foes worthy of the steel. They were Americans; brothers in whose veins flowed blood of the same ancestors, though for a time estranged from us. Thank God that we can meet today, comrades of a united country, under one Constitution and one flag."
Along this trail, you have followed the Confederate attack in the West Woods; that attack peaked near where you are standing now. This short assault resulted in numerous casualties and meant that the Confederates would largely retain their stronghold in the northern portion of the West Woods. As the battle ended in the West Woods, Federal troops shifted their assaults to the Sunken Road. However, near the Dunker Church another Union division (Greene) of over 1,500 men advanced into the woods at around 11:00 a.m. They held for about an hour before being driven out, and by 1:00 p.m. Confederate forces controlled the West Woods for the rest of the day.From here, you can return to your vehicle or continue to the connector trail to walk to the Cornfield and auto tour stop 4.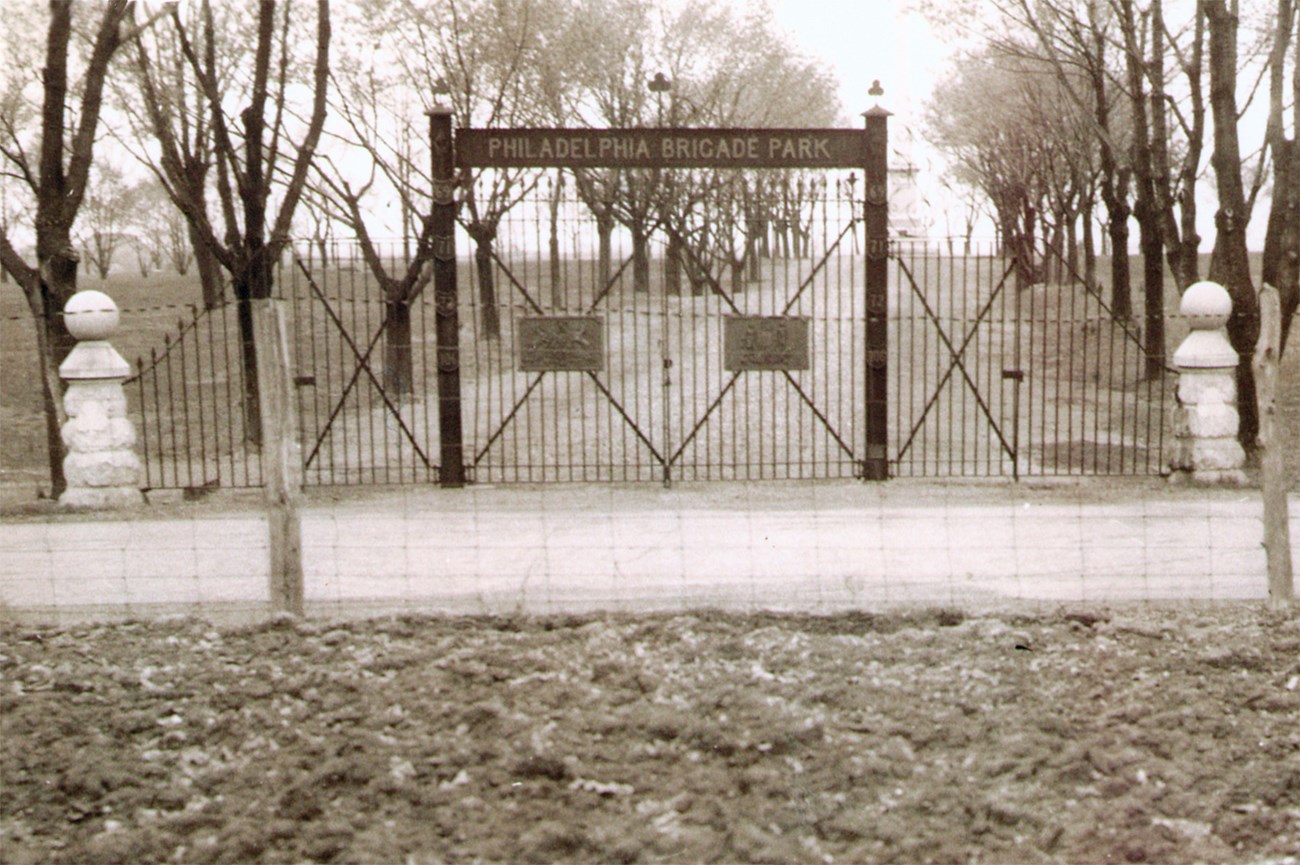 Last updated: November 24, 2021