Publications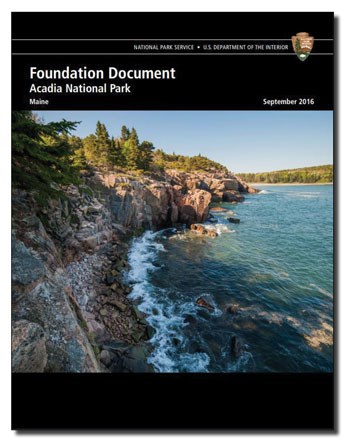 The
Foundation Document for Acadia National Park
, first published in September 2016, is now available for
free download online
(80 pages, 16.5 MB, PDF, screen reader accessible). Every unit of the national park system will have a foundational document to provide basic guidance for planning and management decisions—a foundation for planning and management. The core components of a foundation document include a brief description of the park as well as the park's purpose, significance, fundamental resources and values, other important resources and values, and interpretive themes. The foundation document also includes special mandates and administrative commitments, an assessment of planning and data needs that identifies planning issues, planning products to be developed, and the associated studies and data required for park planning.
Top Publications
Carriage Road User's Map
Are you looking to hike or bike around Acadia on part of the 45-mile long scenic and historic carriage road system?
Accessibility
Where to go, things to do, and best activities when accessibility is on your mind.

Schoodic Peninsula
Check here for information about the Schoodic Peninsula district of Acadia.
Isle au Haut
Check here for information about the Isle au Haut district of Acadia.
French Information
Parlez-vous français? Planifiez votre visite au parc Acadia ici
German Information
Sprechen die Deutsch?
General Visiting Information
Accessibility Guide
Click here for more information about accessibility in the park..
Foreign Language Guides
French
German
Rules and Regulations
Vehicle Restrictions
For information on park vehicle restrictions, visit our Oversized Vehicles page.



Last updated: July 11, 2019