Plan Your Visit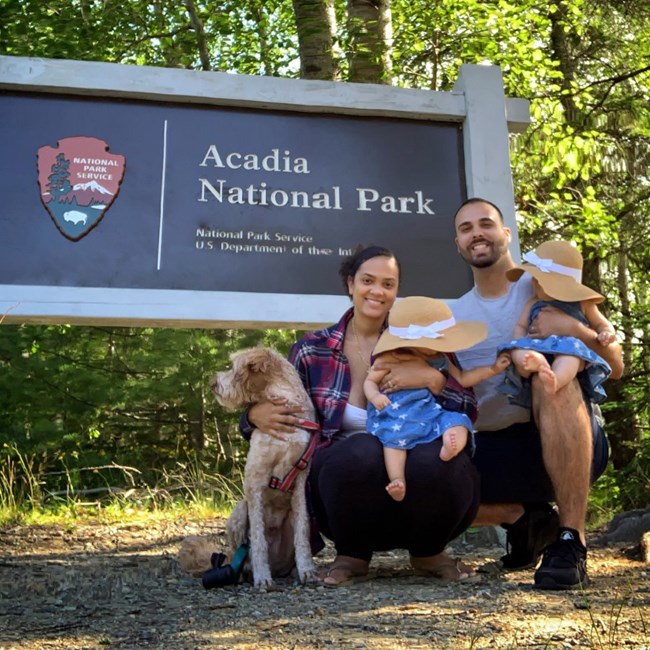 Welcome
Millions of people come to enjoy the natural beauty, have fun, and make lifelong memories at Acadia. Visitors can explore on 27 miles of historic motor roads, 158 miles of hiking trails, and 45 miles of carriage roads.

Before you come to Acadia, plan your visit by learning about current conditions, operating seasons, road conditions, services, activities, and more.
What To Know Before Visiting Acadia
Buy then print your entrance pass online, and have it ready to display before you arrive. This allows you to drive directly to a trailhead or parking area and place the printed pass on your dashboard.
Know before you go. Find listings of Acadia's available visitor services and facilities on the Current Conditions page.
No camping, campfires, or overnight parking are permitted outside of designated campgrounds. Please practice "Leave No Trace" principles.
Acadia is rich with more than 150 miles of Hiking Trails. But please explore within your limits, and avoid taking unnecessary risks. Rescue operations strain limited resources and expose staff and volunteers to added health hazards. Hike only on designated trails. Wet granite and seaside vegetation are very slick. Plan and explore only with appropriate maps, available in park bookstores.
While Acadia is known to be a Dog-Friendly National Park, all pets must always be kept on a leash no longer than six feet. Collect and dispose of dog waste properly. Dogs are prohibited from six cliff ladder trails, public beaches (May 15-Oct 15), public buildings, and ranger-led programs.
Only Class-1 e-Bikes – with motors that provide assistance only while the rider is pedaling, and at speeds less than 20 mph – are allowed on park Carriage Roads. Please ride safely. Cyclists must yield to all other carriage road users, including horses and pedestrians. Stay to the right, and give a clear warning before passing on the left.
Ticks Are Prevalent in Acadia and represent an increasing public health concern. To limit your exposure: walk in the middle of trails away from tall vegetation; wear light-colored clothing so ticks are easier to spot; wear pants tucked into socks; spray your shoes and clothing with repellent; check yourself carefully after walks
Leave Your Firewood At Home. Non-native insect pests pose a serious threat to forests. Your home may lie in a quarantine area where moving firewood is illegal. Buy local.
Respect Wildlife. Please don't feed, approach, or provoke any wild animals in the park, especially snowy owls, nesting loons and turtles, and baby seals on beaches. Observe speed limits and watch for creatures crossing roadways.
Please don't contribute further to Traffic Congestion. If a parking lot or park attraction is full when you arrive, keep driving and try again at another time. Don't circle, idle, or jockey for openings. Park legally and responsibly. There are lots of great alternatives to Cadillac Mountain for experiencing sunrise and sunset.
Last updated: September 29, 2020