News Release
Workshop offered to look for emerald ash borers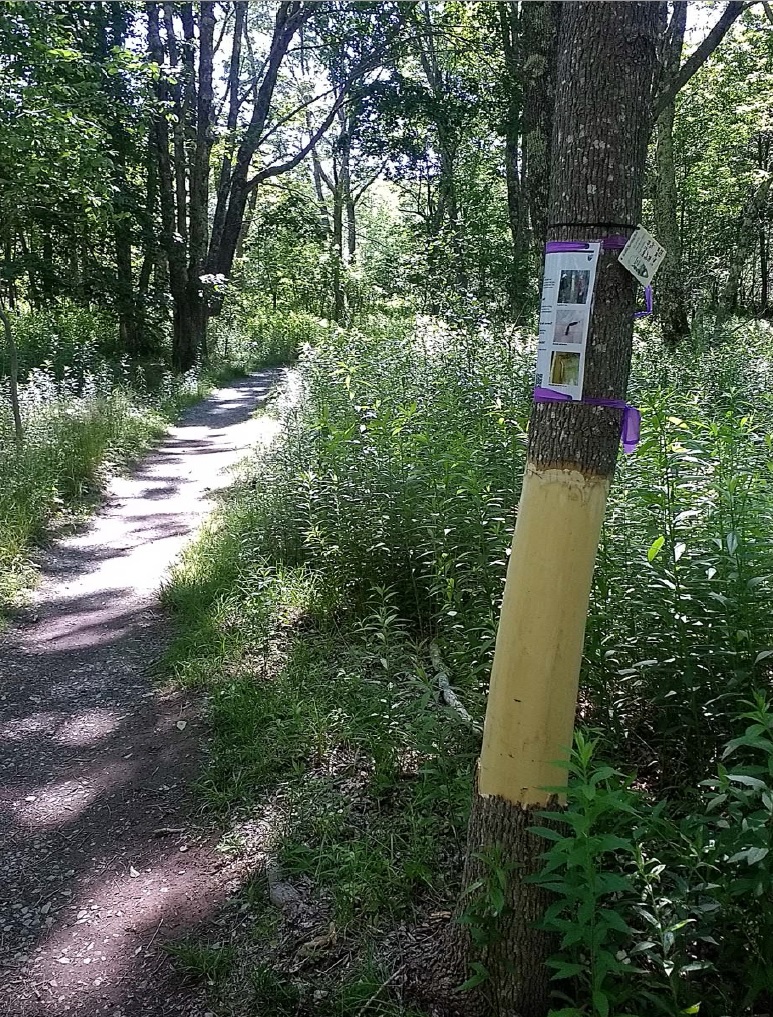 News Release Date:
February 20, 2018
Contact: Christie Anastasia, 207-288-8806
BAR HARBOR, MAINE – The National Park Service and the Maine Department of Agriculture, Conservation, and Forestry are hosting an ash tree bark peeling workshop to search for an invasive forest insect pest, the emerald ash borer (EAB), on Wednesday, February 28 from 9 am until mid-afternoon. The workshop will be held in the "fire cache," a heated garage at park headquarters, Acadia National Park, (20 McFarland Hill Drive), Bar Harbor.
Girdled trap trees are one of the tools used to detect this highly invasive exotic forest insect pest. The bark is stripped off an ash tree in a long band around the tree, cutting off the flow of nutrients and water between the crown and roots. Girdling stresses the tree and causes it to emit chemicals that attract adult EAB in the area. The beetles lay their eggs among the furrows of the bark. Once the eggs hatch, the larvae bury into the tree and begin to feed on the cambium (a layer of living tissue between the inner bark and the wood center), killing the tree within three to five years. Four small ash trees were girdled in the park this spring and additional trap trees were girdled by cooperating landowners in the region. These trees will be cut, peeled and inspected for signs of the beetle at this workshop. EABs have not yet been detected in Maine, but have been found just across the state border in Massachusetts and New Hampshire.
The public is welcome to drop in at any time during the workshop and learn to correctly peel ash trees to detect EAB. No reservations are required. In the event of a winter storm, the workshop will be held on Thursday, March 1. Please call park biologist Jesse Wheeler at 207-288-8722 or e-mail jesse_wheeler@nps.gov for more information.
Last updated: February 20, 2018