News Release
NPS Changes Entrance Fee to Address Infrastructure Needs and Improve Visitor Experience
Date:
April 13, 2018
Contact:
Christie Anastasia
, 207-288-8806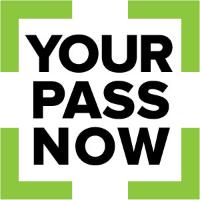 BAR HARBOR, MAINE – The National Park Service (NPS) announced today that Acadia National Park will modify its entrance fees beginning June 1, 2018 to provide additional funding for infrastructure and maintenance needs that enhance the visitor experience. Effective June 1 the park entrance fee will be $30 per vehicle or $25 per motorcycle for a one-week pass. An Acadia Annual Park Pass will cost $55, valid for one year from date of purchase.

The NPS last October proposed a plan to adopt seasonal pricing at Acadia National Park and 16 other national parks to raise additional revenue for infrastructure and maintenance needs. The fee structure announced today addresses many concerns and ideas provided by the public on how best to address fee revenue for parks.

Revenue from entrance fees remains in the National Park Service and helps ensure a quality experience for all who visit. Here in Acadia National Park, 80 percent of entrance fees stay in the park and are devoted to spending that supports the visitor. We share the other 20 percent of entry fee income with other national parks for their projects.

"Park entrance fees directly support the services you receive when you visit Acadia," said Deputy Superintendent Michael Madell. "Every time you step aboard the Island Explorer, use the restrooms, drive on the Park Loop Road, and enjoy the carriage roads, you are receiving a direct benefit from paying your entrance fees."

The additional revenue from entrance fees at Acadia National Park will help fund, for example, a rehabilitation of the Hulls Cove Visitor Center, removal of trees blocking visitor access from winter storms, re-striping of park roads and parking spaces, and replacement of the electric power lines in the Schoodic area of the park. 

National parks have experienced record-breaking visitation, with more than 1.5 billion visitors in the last five years. Throughout the country, the combination of aging infrastructure and increased visitation affects park roads, bridges, buildings, campgrounds, water systems, bathrooms, and other facilities. Maintenance deferred on these facilities amounts to $11.6 billion nationwide backlog.

Entrance fees collected by the National Park Service totaled $199.9 million in Fiscal Year 2016. The NPS estimates that once fully implemented, the new fee structure will increase annual entrance fee revenue by about $60 million. 

Acadia National Park has had an entrance fee since 1987. The current rate of $25 per vehicle or $20 per motorcycle has been in effect since 2015. The park is one of 117 in the National Park System that charges an entrance fee. The remaining 300 sites are free to enter.

The price of the annual America the Beautiful National Parks and Federal Recreational Lands Annual Pass and Lifetime Senior Pass will remain $80.
Last updated: April 15, 2018