News Release
National Park Service offers a business opportunity to provide narrated interpretive bus tours in Acadia National Park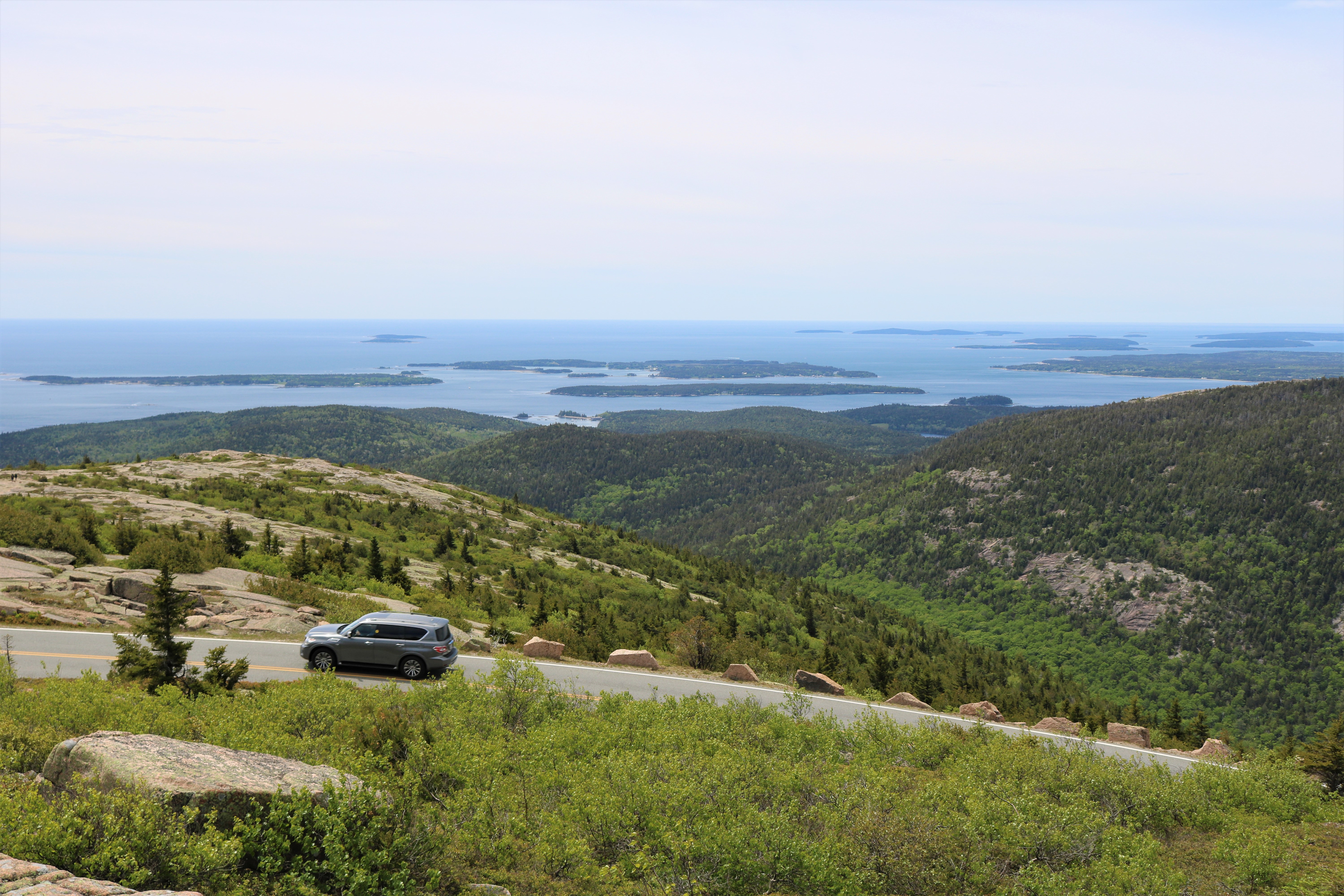 News Release Date:
June 15, 2023
Contact: Amanda Pollock, 207-288-8806
BAR HARBOR, MAINE – The National Park Service (NPS) is offering a 10-year concession business opportunity for narrated interpretive bus tours and transportation in Acadia National Park. The contract can be awarded to up to three operators.  The contract(s) is expected to be effective beginning in 2024.  
The selected concessioner(s) must ensure by the beginning of year three of the contract that its vehicles do not exceed 38 feet in length and 11 feet, 8 inches in height.  This condition is supported in the NPS's Record of Decision for the park's Transportation Plan and Environmental Impact Statement.  Allowing commercial vehicles consistent with the dimensions of the park's historic roads and bridges will help improve visitor safety and maintain the historic character of the Park Loop Road. 
The NPS will host a driving tour of the Park Loop Road on Wednesday, June 28, starting at 9 am. The tour will provide interested organizations an overview of the concession operation. Each interested offeror is limited to two persons attending the site visit, and all attendees must be 18 years or older. Please register for the site visit by June 22, by emailing e-mail us. All emails must include your name, the name of the organization interested in bidding that you represent, the primary contact for the organization, and the number of people in your party. Seating is limited and will be filled on a first-come, first-served basis. Those who are confirmed will receive a response with additional information about the tour. All parties attending the site visit must disclose to the NPS the names of the interested organizations engaging their services. 
For information on submitting a proposal, please visit: https://www.nps.gov/subjects/concessions/acad01x-24.htm
Proposals must be submitted by 4:00 pm Eastern Time on September 29, 2023, at SAM.gov. 
The concession business opportunity is referenced as: CC-ACAD01X-24 Concession Business Opportunity for Narrated Interpretive Bus Tours within Acadia National Park on Mount Desert Island, Maine. 
Last updated: June 16, 2023