Road Construction Delays on Park Roads for 2014 Season

Expect occasional 15-minute to 1-hour delays in Sequoia and Kings Canyon National Parks on weekdays only (times vary), including delays to/from the General Sherman Tree, Crystal Cave, and Grant Grove. More »
Vehicle Length Limits in Sequoia National Park (if Entering/Exiting Hwy 198)

Planning to see the "Big Trees" in Sequoia National Park? If you enter/exit via Hwy. 198, and your vehicle is longer than 22 feet (combined length), please pay close attention to vehicle length advisories for your safety and the safety of others. More »
You May Have Trouble Calling Us

We are experiencing technical problems receiving incoming phone calls. We apologize for the inconvenience. Please send us an email to SEKI_Interpretation@nps.gov or check the "More" link for trip-planning information. More »
Scientific Research & Collection Permits
Please read important park alerts by clicking the red tab above before you come to the parks.
Prior approval in the form of a permit is required to conduct scientific research or collecting in Sequoia & Kings Canyon National Parks and Devils Postpile National Monument. This approval must be obtained annually.
Sequoia & Kings Canyon National Parks and Devils Postpile National Monument have a long history of supporting scientific research, and that research has been important both to park management and to the general body of scientific knowledge. The parks would like to continue that tradition and provide the information below to help researchers navigate the permitting process. The research permit process is outlined below and described in detail in the attached documents.
Permit Program Coordinator Contact:
Koren R. Nydick, PhD
Science Coordinator/Ecologist
Sequoia and Kings Canyon National Parks
Phone: 559-565-4292
FAX: 559-565-4207
koren_nydick@nps.gov
Applying for a Permit
NPS Research Permit and Reporting System website

This is a national website that tracks applications and permits. Researchers apply for permits via this website, but please read the instructions provided for information specific to our parks and monument.
Wilderness Minimum Requirements Analysis (MRA)
Park-specific conditions: Each permit may have specific conditions attached to it. However, all permits have the following park-specific conditions:
Avoidance of White Nose Syndrome: requirements for cave researchers
If you encounter marijuana grow site
Accommodations for Researchers
If you encounter difficulty opening any of the linked documents contact the Permit Program Coordinator (above).
Did You Know?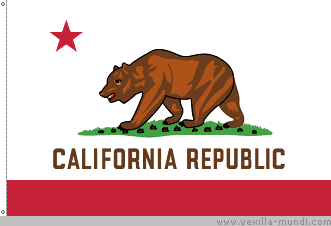 Although California's state flag has a grizzly bear on it, no grizzlies live in California anymore. The last known grizzly in the state was shot in 1922 just outside what is now Kings Canyon National Park. The remaining bears are all black bears -- no matter what color they are.