Information Collection
Programmatic Clearance applications are no longer being accepted for the 2022 summer season.
The National Park Service (NPS) is responsible for reviewing all social science surveys of the public conducted, funded, or sponsored
to provide information needed for planning and management.
Below are the current routes to OMB approval:
Generic Clearance Processes:
Important Notes:
In addition to OMB approval, all PIs conducting surveys within units of the National Park System must apply for a Research Permit.

Institutional Review Board (IRB) approval does not supersede the requirements of the PRA.

Please contact the Information Collection Review Coordinator before submitting your request.

Please DO NOT submit any materials in PDF format. All documents should be submitted as Word documents.
NPS Programmatic Clearance Process
Limited to applied research that will be used to answer specific questions that have direct application to NPS visitor use or management.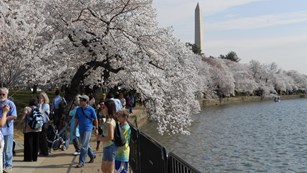 Regular Clearance Process
Allows for information collection requests not within the scope of the current Generic Clearance Processes (Programmatic, Fast-Track, etc).
Fast-Track Qualitative Feedback
Limited to information that provides useful insights on perceptions and opinions, but are not statistical surveys.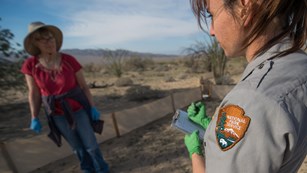 Customer Satisfaction Surveys
Typically customer satisfaction surveys, such as short questionnaires and comment cards.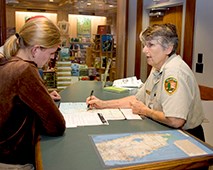 Frequently Asked Questions
Still have some questions after reading through the different information review collections? Read more here on our
FAQ page
.
Last updated: April 27, 2022