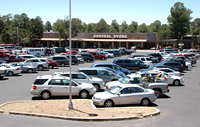 Jump to:
-
Parking at the Visitor Center

Parking at Market Plaza & in the Historic District
Upon arriving at the park, you will receive a copy of the "Getting Around the South Rim" pocket map which shows the location of village parking areas, shuttle bus stops, and how to access scenic overlooks and visitor services. Or, you may download it by clicking on the map below.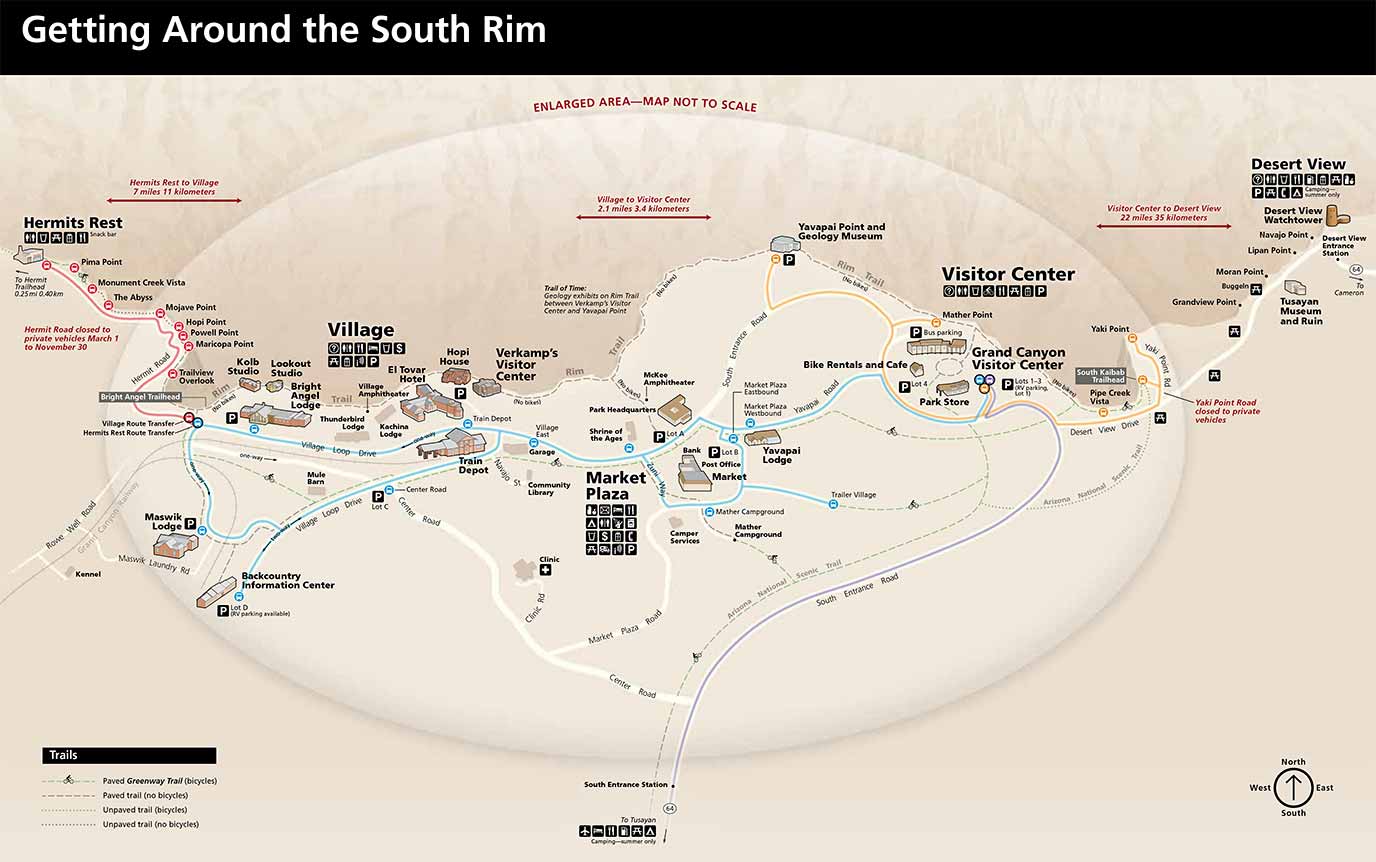 Parking at Grand Canyon Visitor Center
Travelers will often park at the Visitor Center for the day, then ride the
free shuttles
around the village.
The most common approach to the Visitor Center is from the east on Highway 64.
Entering from this direction, the four lots are numbered, starting with Lot 1.
1) Lot 1 is the closest to the canyon and has pull-through spaces for RVs and vehicles with trailers.
2) Lot 2 is closer to the Visitor Center/ Plaza
3) Lot 3 often acts as the overflow lot is a short walk to the Visitor Center/ Plaza
4) Lot 4 is close to the Bicycle Rental/ Café, Bookstore and Visitor Center/ Plaza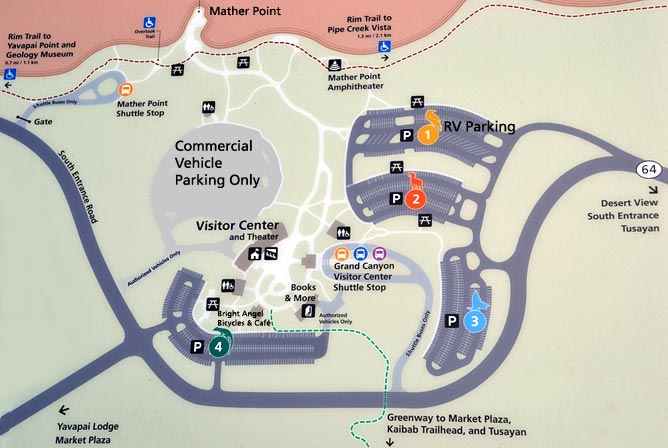 Parking at Market Plaza and in the Historic District

Parking is available in lots throughout Grand Canyon Village. Please avoid parking along the roadside except where signs or lines on the road indicate that it is permissible. Location of the lots is indicated on the map shown above.

Lot A: Near Park Headquarters (administrative offices). Large lot that frequently has available spots.


Lot B: Near the businesses in Market Plaza. This is the largest lot, but tends to fill early.


Lot C: This small lot near the intersection of Center and Village Loop Roads may have sites when others do not.


Lot D: Near the Backcountry Information Center. The southern portion of this lot has large, pull-through spaces for RVs and vehicles with trailers.

Easily accessible shuttle bus stops are located in or near all parking areas.

RIDE THE PARK'S FREE SHUTTLE BUSES - SAVE FUEL
Grand Canyon National Park's free shuttle buses operate in and around the South Rim. Village. No tickets are required, and bus stops are clearly marked throughout the park by signs.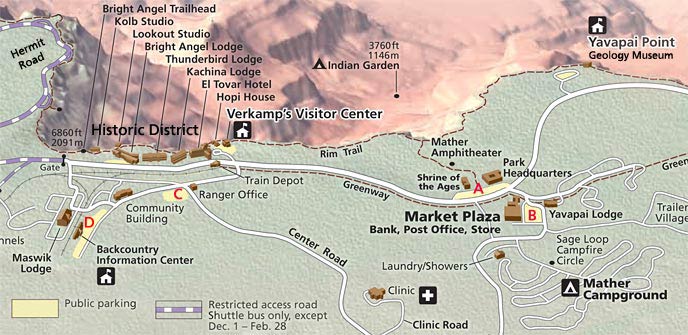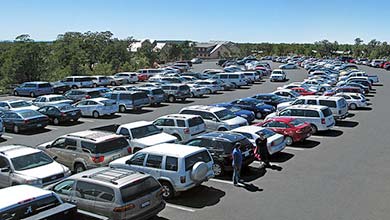 Quick links to information about: