The South Rim and Desert View
Open year-round

The Grand Canyon Visitor Center
Find information outside about hiking, Park Ranger Programs, shuttle bus information, and safety.
Explore inside with interactive trip planners, The Canyon World, a 15 minute film showcasing the formation of Grand Canyon, relief maps with videos featuring different parts of the canyon items from the park's museum collection.
Watch Grand Canyon: A Journey of Wonder, a 20 minute movie about what Grand Canyon has to offer.
Rent a bicycle or take a guided tour, available March through October. Coffee and food options available. Learn More...
View Mather Point—a spectacular view of Grand Canyon—either by a short walk or a quick shuttle bus ride.
Park your vehicle at the and leave the driving to experienced shuttle bus drivers. Learn More...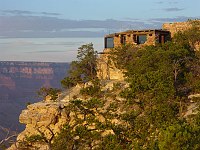 Yavapai Geology Museum
View expansive vistas inside a historic building.
Discover the age of Grand Canyon and how it formed.
Touch maps of Grand Canyon.
Visit the bookstore Learn More...
Ride the Kaibab Rim Route (orange route) from Grand Canyon Visitor Center.
Walk east along the Rim Trail to Grand Canyon Village.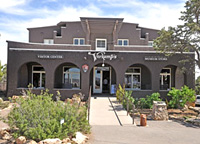 Verkamp's Visitor Center
Learn

about the history of Grand Canyon as a community Learn More...
Ask Park Park Rangers and staff your most pressing questions
Travel east to El Tovar Hotel or Hopi House or west along the Rim Trail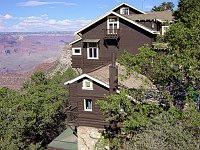 Kolb Studio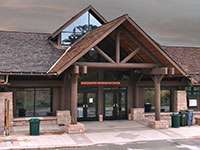 Backcountry Information Center
Ride the Village Route (blue route) to get here.
Obtain backcountry information and permits. Learn More...
---
Desert View
Located 25 miles (40 km) from Grand Canyon Village
Open year-round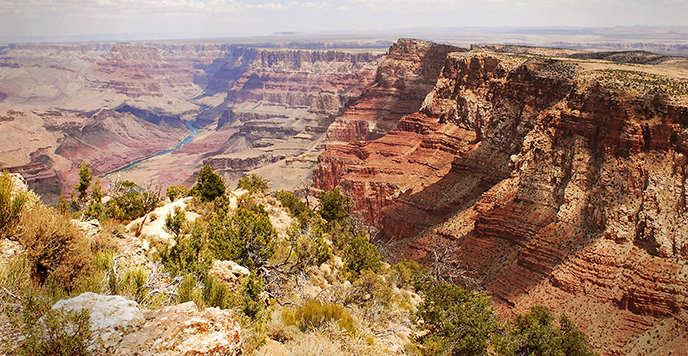 NPS: Kristen M. Caldon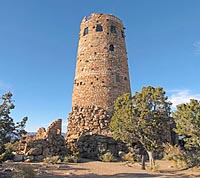 Desert View Watchtower
View Grand Canyon from 70 feet in the air. Watch Video...
Climb the three stories and see artwork on the walls from artist Fred Kabotie.
Learn about the architect of the building, Mary Colter, and her amazing sense of style Learn More...
Find the Colorado River turning north and the Painted Desert extending toward the Navaho and Hopi Indian reservations.
Visit the bookstore. Learn More...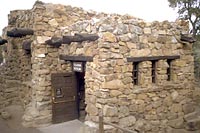 Tusayan Museum and Ruin
Located 3 miles west of Desert View Watchtower
Visit and glimpse Puebloan Indian life some 800 years ago.
View 2,000–4,000 year old artifacts. Learn more...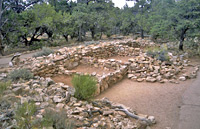 Explore an 800-year-old ruin, a home to Ancestral Puebloans.
Attend a daily ranger-led ruin tours.
Download the Tusayan Museum Trail Guide (821kb PDF file)



---
North Rim
Lodging, restaurants and store have closed for the winter.
Lodging, restaurants and store open May 15 through October 15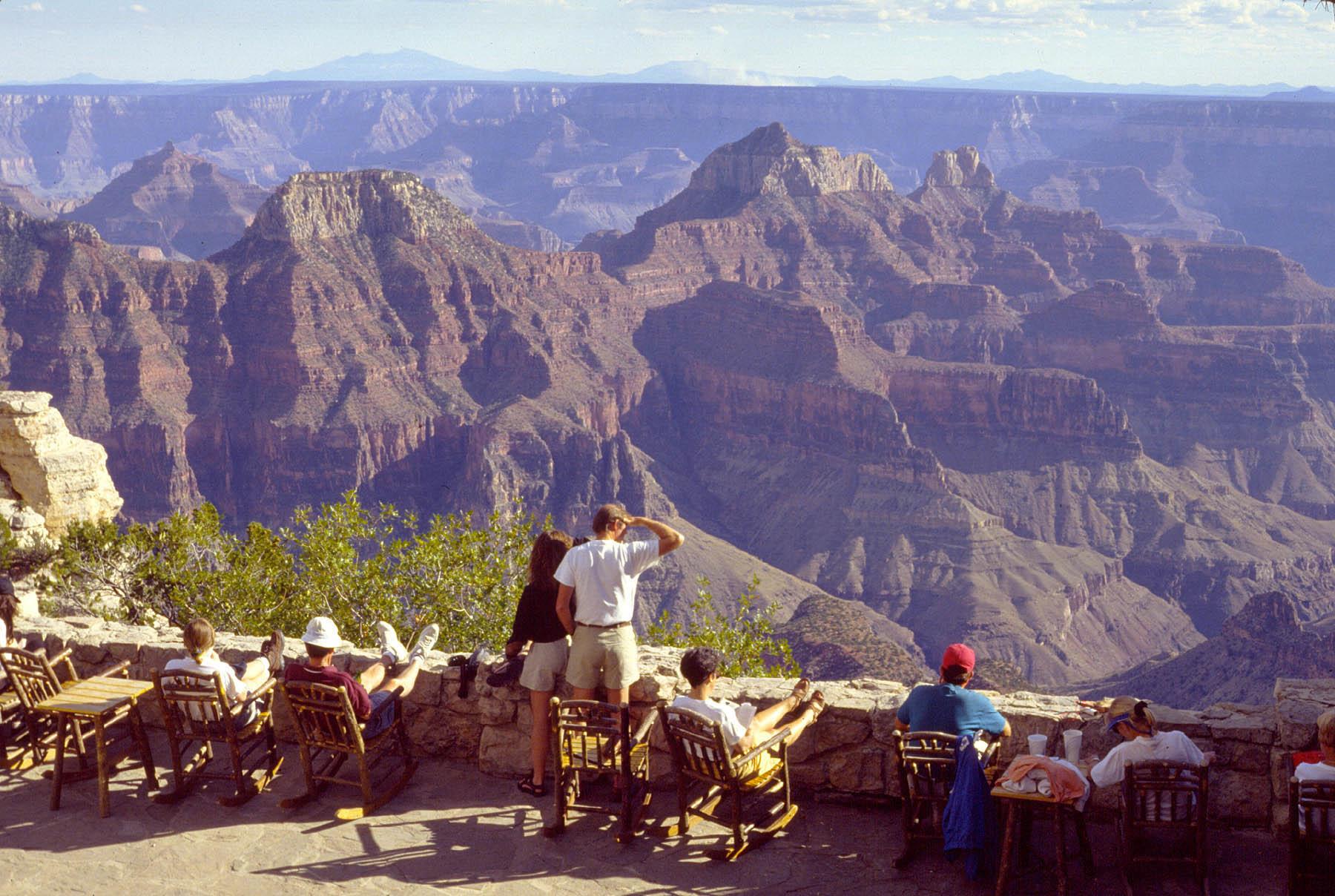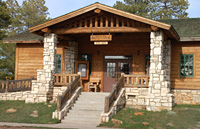 The North Rim Visitor Center
Open May 15–October 15
Speak to a park ranger and plan your visit.
Walk a short distance to Bright Angel Point.
Experience the sunset on the North Rim Lodge patio, just a short walk away
Learn about park and regional information, maps, brochures, exhibits, and a bookstore.
Attend a park ranger program.
Download the North Rim Map (289kb PDF File).
The
Grand Canyon Association
, a non-profit park partner since 1932, operates bookstores throughout the park, where your tax-free purchases help support programs and research projects in Grand Canyon National Park.