Portion of Echo Park Closed Due to Mountain Lion Activity

The closed area includes the group campsite (other campsites remain open), river access area, the adjacent restroom, water spigot and the path following the Green River upstream to its confluence with the Yampa River. A fresh animal kill is in the area.
Places To Go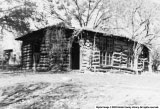 Uintah County Library, Vernal, UT.
Dinosaur has scenic splendor from one end of the monument to the other, but the monument also preserves a range of human history, including Native American rock art, homesteaders' cabins and an early 20th-century ranch. There is a lifetime's worth of places to explore. Some of these places are easy to access such at the Quarry Exhibit Hall, where you can see the 1500 dinosaur fossils still encased in the rock. Others, like Echo Park, may require the use of a high clearance vehicle. Some may even require an arduous adventure. Whatever you are seeking, Dinosaur offers much to explore.
Check back often, as we will continue to add new pages and places to this section to help you discover the variety of landscapes, history and scenery found at Dinosaur.


Did You Know?

A population of peregrine falcons has been established at Dinosaur National Monument. The park's rugged canyons make ideal habitat for the once endangered raptor. Fossils show that dinosaurs evolved into birds--and so still live in modified form at Dinosaur.