River Rafting & Boating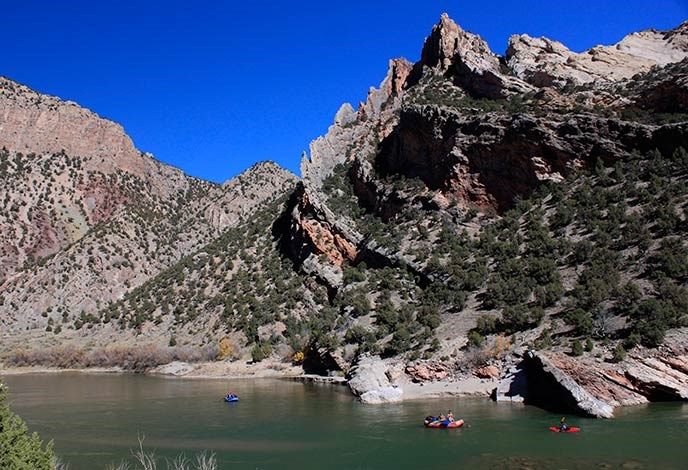 Whitewater rafting is a popular way to experience Dinosaur National Monument's remote canyons. From origins high in the Rocky Mountains, the Green and Yampa Rivers wind their way across sagebrush covered plains before entering this outstretched arm of the Unita Mountains. The mountains force the rivers into tight channels surrounded by towering cliffs. Drops and obstructions in the rivers create rapids. The thundering fury of Warm Springs, Hells Half Mile and other rapids can challenge even the most experienced boatman. Other locations such as Rippling Brook or Island Park allow you to sit on a quiet beach and escape the pressures of everyday life.
Dinosaur National Monument is a legacy of rivers-from the ancient river where dinosaurs once roamed to the present day Green and Yampa Rivers.


Last updated: December 14, 2015