Grand Wash Closure

Due to flooding, the Grand Wash Road is currently closed to vehicles.
Plan Your Visit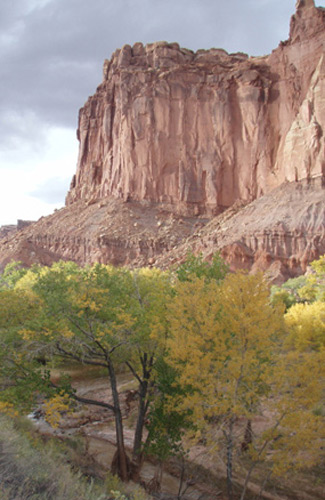 NPS Photo
Hiking, backpacking, picnicking, wildlife viewing, and walking through the orchards are favorite activities at Capitol Reef National Park. Below are some suggested ways to spend your time. If you have:

An Hour or Two:
Stop at the visitor center and watch the park movie.

Pick some delicious fruit when in season.

Take a short hike, such as Hickman Bridge (caution: rockfall hazard).

Tour the

Scenic Drive

(approximately 90 minutes round trip).

Visit the petroglyph panel, historic schoolhouse, or the Gifford House Store and Museum to enjoy fresh baked pie when in season!
One Day:
Take a longer hike, such as Cohab Canyon.

Join a ranger-guided walk, talk, evening program or astronomy program.

Borrow a Family Fun Pack and learn about the park through family-oriented games and activities.

Become a Junior Ranger, booklets at the visitor center.

Tour Cathedral Valley or the Waterpocket District. Check at the visitor center for current road conditions.
Several Days:
Combine several day trip options.
Hike the shorter trails and routes along the Waterpocket District or Cathedral Valley roads.
Enjoy the stars in the park's pristine night sky.
Backpack into remote areas of the park and experience solitude and quiet. Check for current weather, road, and trail conditions at the visitor center. A free backcountry permit is required for overnight backcountry use.


Did You Know?

Metal bars supporting telephone lines were installed in Capitol Gorge in 1911 providing telephone service to the ranching community east of Capitol Reef National Park. State Highway 24 was an unpaved road through Capitol Gorge until 1962, when it was re-routed along the Fremont River and paved.