Operating Hours & Seasons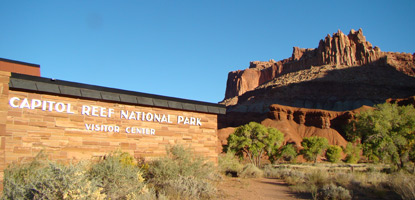 NPS Photo
Operating Hours & Seasons

The park and campgrounds are open year round.
The visitor center is open daily (except for some major holidays) from 8:00 a.m. to 4:30 p.m. with extended hours spring through the fall. Current hours of operations and events can be found in news releases.
Ripple Rock Nature Center is open on limited days from Memorial Day through Labor Day, check the visitor center for details.
The Gifford House Store and Museum opens for the season on March 14 (Pi Day) to October 31 (closing date subject to change) and is open daily from 8:00 a.m. to 5:00 p.m. with extended hours in the summer.