Toxic Cyanobacteria Bloom in the Virgin River and the Streams of Zion National Park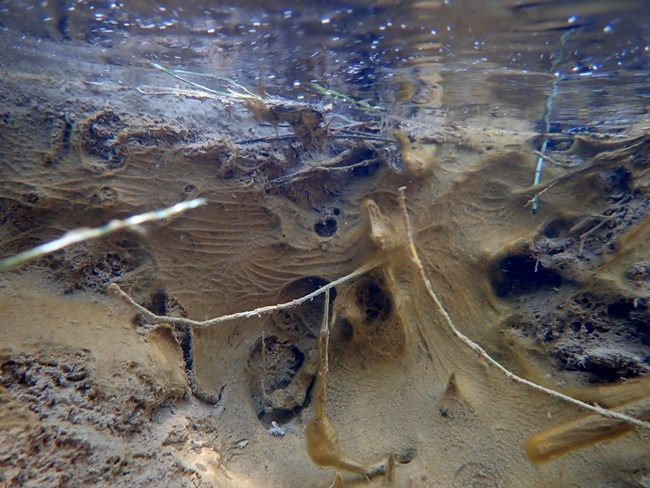 Updated September 29, 2021
Summary
Since a reported pet fatality in July 2020, Zion National Park staff have been actively monitoring for the presence of harmful cyanobacteria and cyanotoxins in three major tributaries of the Virgin River within the park: North Fork of the Virgin River, North Creek, and La Verkin Creek. The summer monsoon has brought in scouring high flows and turbidity which has resulted in toxin levels below advisory thresholds in August and September. However, toxin-producing cyanobacteria are present in the system, therefore the North Fork of the Virgin River, North Creek, and La Verkin Creek have been issued a Health Watch at this time. During a Health Watch, visitors are advised to avoid swimming or submerging their heads in the water. Visitors should not filter drinking water from any streams in the park until further notice. Toxin-producing cyanobacteria of the genera Microcoleus, Tychonema, and Nostoc have been found in the North Fork of the Virgin River, North Creek, and La Verkin Creek. Colonies of cyanobacteria can be yellow, tan, green, brown, or black in color. Toxins detected in Zion NP include anatoxin-a, nodularin, and cylindrospermopsin.
How Does This Affect Your Visit?
Children are especially vulnerable to cyanotoxins - minimize risk by avoiding primary contact (i.e. swimming or submerging your head) with all waters in Zion NP.

Keep dogs on a leash while in Zion NP and out of the water. Dogs are vulnerable to cyanotoxin exposure as it is difficult to control how they interact with potentially toxic algal mats. More information about the danger to dogs from cyanotoxins can be found here.

Do not drink any instream water in Zion NP until further notice. There is no known recreational water filtration method that is effective at clearing water of cyanotoxins. If you must filter water for drinking while in the Wilderness, filter and disinfect water directly from a spring orifice.

Contact the Utah Poison Control Center at (800) 222-1222 with concerns about cyanotoxin poisoning and call 911 in the event of a medical emergency. Symptoms can include, but are not limited to, skin rash, salivation, drowsiness, tingling, burning, numbness, pain, incoherent speech, seizures, vomiting, and diarrhea.

Some permitted activities, such as technical canyoneering, are allowed. Permits are still required. Check with the Wilderness Office at zion_park_information@nps.gov or 435-772-0170 for more information.
Visit Utah Department of Water Quality (
https://deq.utah.gov/water-quality/north-fork-of-the-virgin-river-algal-bloom-monitoring-2021
) for the most up to date information and to learn more about harmful cyanobacteria blooms.
More information on cyanobacteria and its health risks to humans can be found at these links: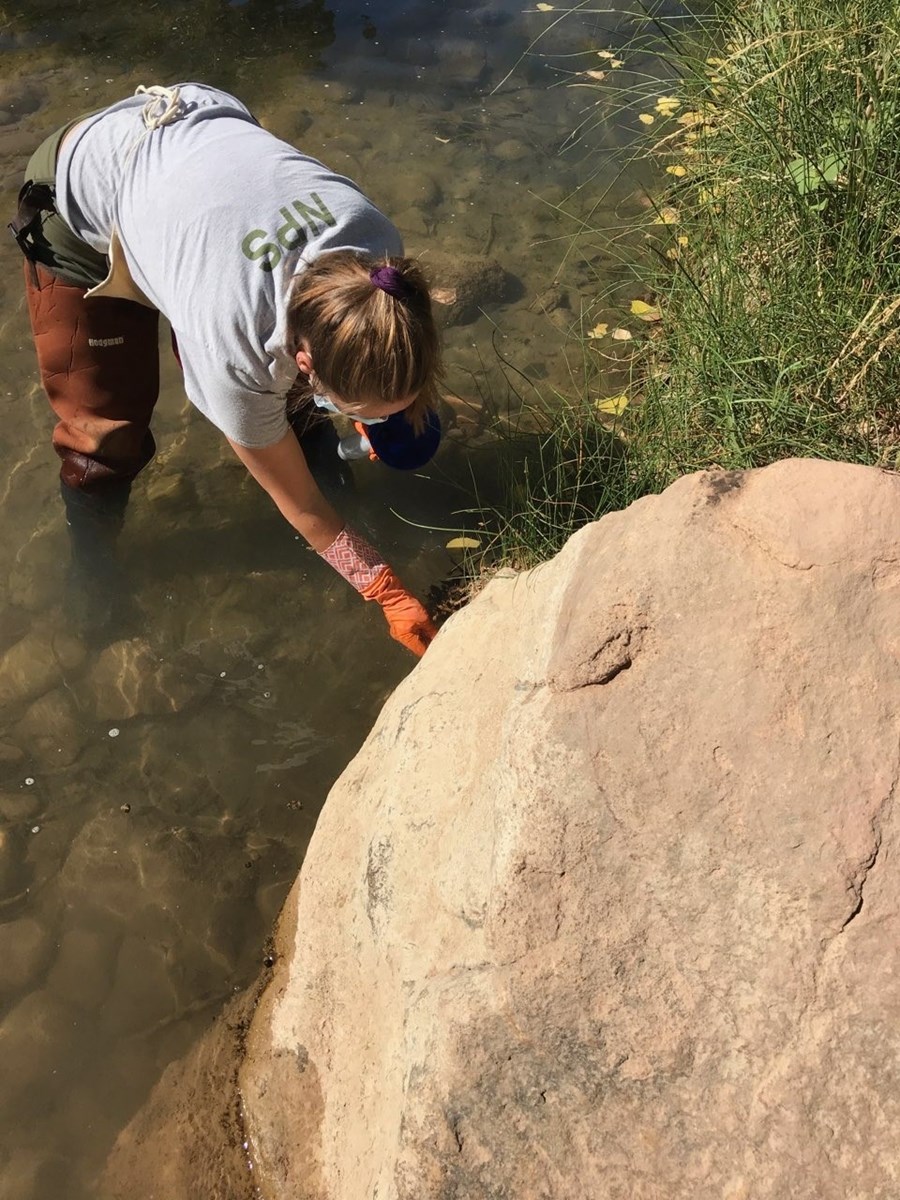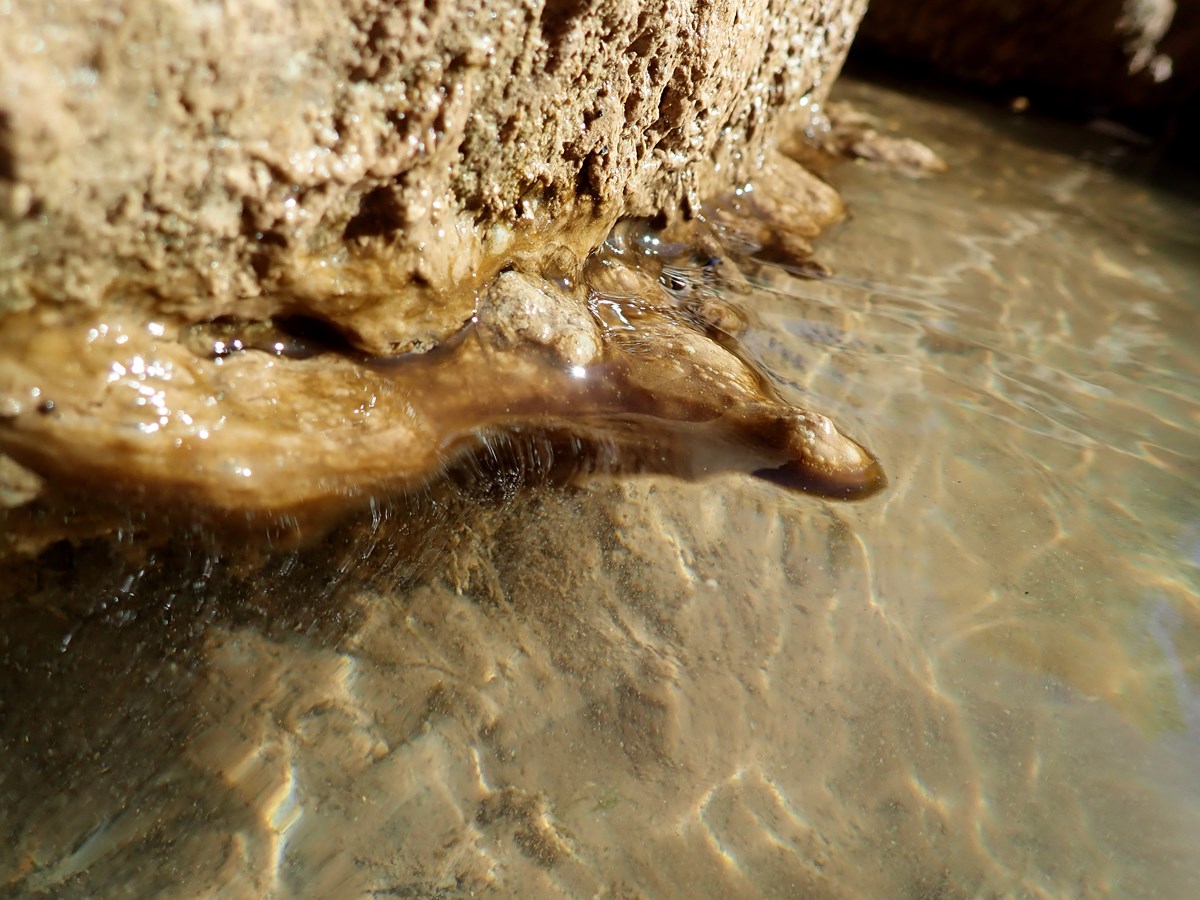 Last updated: September 29, 2021