Subway Top Down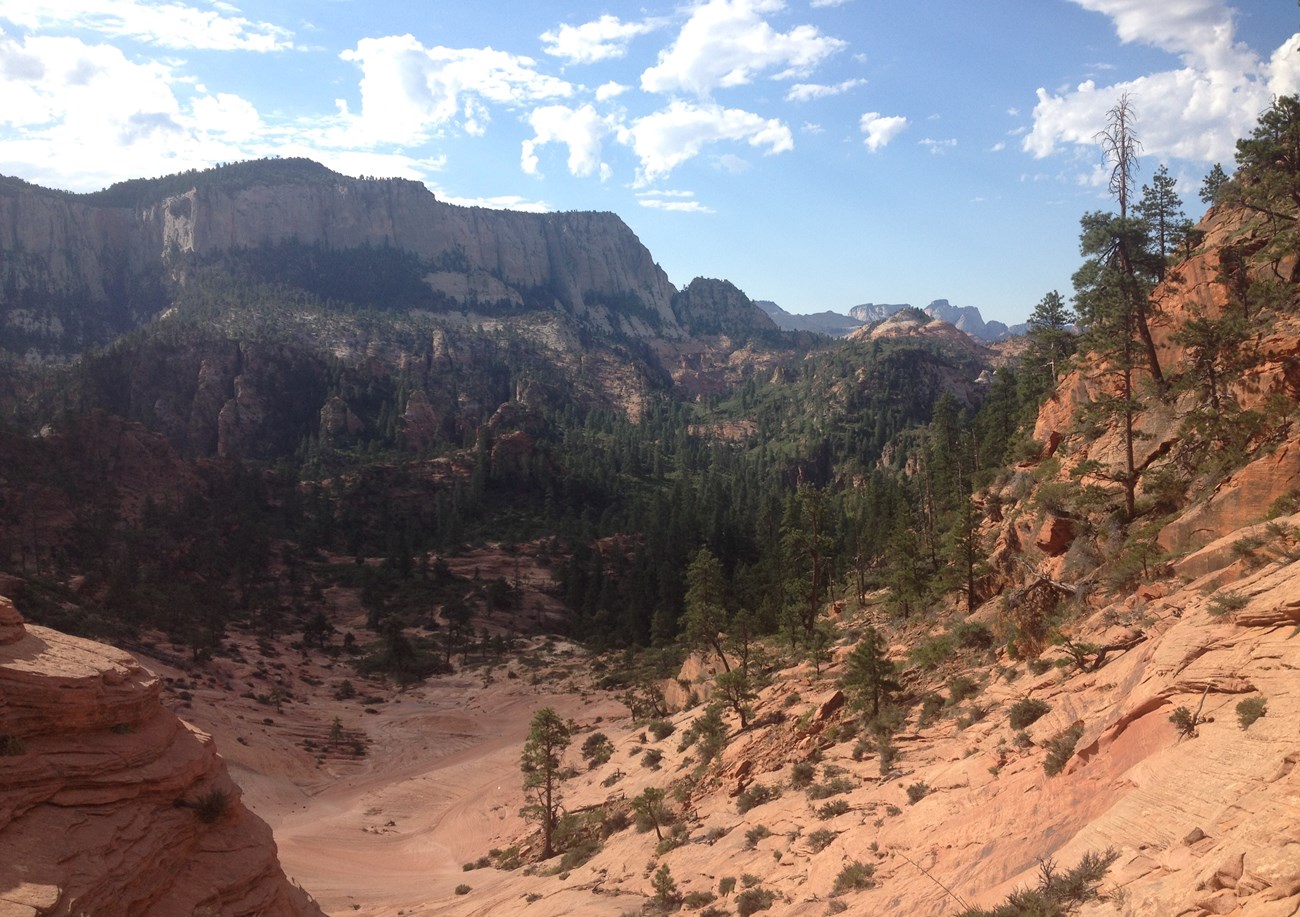 Left Fork (Subway) Top-Down:
Trailhead Location: Begins at the Wildcat Canyon Trailhead, ends at the Left Fork Trailhead
Distance (one way): 9.5 miles / 15 km
Elevation Change: 2,400 feet / 730 m
Estimated Hiking Time: 6-12 hours
Important Notes: A Wilderness Permit is required to complete this route. This is a technical canyoneering route; requiring ropes, harnesses, and cold water protection (wetsuits or drysuits) in even the warmest weather.
For information on the non-technical hike to the Subway, read about the Bottom-Up route. Guiding is not allowed in the park. If you and your group do not have the skills and equipment to safely complete this route, you will need to make an alternative plan.
Description: While this route is not considered "difficult" by canyoneering standards, it is still a technical canyoneering route. Canyoneers should expect multiple rappels, unavoidable swims in cold water, and off-trail travel through difficult, often confusing terrain. The route begins by hiking along a trail for about a mile before turning off and traveling cross-country to reach the slot canyon. Once in the Left Fork of North Creek, rappels are encountered and swimming becomes unavoidable. The total route is 9.5 miles, but it feels like more. Be prepared for a long day.
It is important to have a good, detailed route description and a map for any canyoneering trip. People frequently get lost on this trip. Route descriptions can be found in guide books, online, and at gear shops in Springdale. The park does not provide route descriptions for off-trail routes, because conditions are subject to change as natural forces continue their work on the landscape.
Learn more about canyoneering safety, regulations, and how to obtain permits on our website.
Last updated: May 10, 2021